Hiring Post-Docs
Right now (mid-2023), the MeaseyLab is actively looking for two post-docs to fill positions in Yunnan University. Projects on rapid evolutionary responses in invasive animal species. Focus on microbiome, invasions and amphibian biodiversity. Salary starts at ¥180,000 (RMB). Good publication record is essential. If you are interested, please send an email: jmeasey@ynu.edu.cn 
Funding Opportunities
Most important is to check out the Centre for Invasion Biology (C·I·B) webpage for student projects here. Not only do I advertise the latest projects here, but so do my colleagues at the C·I·B. Maybe you'll find something that you like?
NRF Freestanding Bursaries - South African Students only. Call usually closes in August each year. Visit the NRF website for more information. The South African NRF does hold some opportunities for collaborative funding.
Claude Leon Foundation - This foundation funds both South African and foreign postdoctoral scientists, who should increase the volume and quantity of research output, transfer technical skills and generally enhance the research culture.
The Royal Society in the UK
Or you could consider crowdfunding your own project...
Lots of funding opportunities have been compiled on the website Research Professional. You'll need to create an account but it will allow you access to lots of different funding opportunities: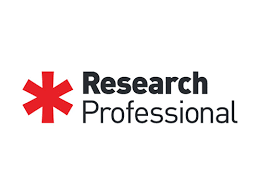 Most of the funding for visiting academics will be from the visitor's own country. You should contact your research council and ask for South African bilateral funding possibilities.
Contact me
if you want more information.