Funding Opportunities
Most important is to check out the Centre for Invasion Biology (C·I·B) webpage for student projects here. Not only do I advertise the latest projects here, but so do my colleagues at the C·I·B. Maybe you'll find something that you like?
NRF Freestanding Bursaries - South African Students only. Call usually closes in August each year. Visit the NRF website for more information. The South African NRF does hold some opportunities for collaborative funding.
Claude Leon Foundation - This foundation funds both South African and foreign postdoctoral scientists, who should increase the volume and quantity of research output, transfer technical skills and generally enhance the research culture.
The Royal Society in the UK
Or you could consider crowdfunding your own project...
Lots of funding opportunities have been compiled on the website Research Professional. You'll need to create an account but it will allow you access to lots of different funding opportunities: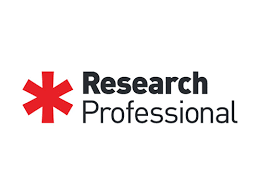 Most of the funding for visiting academics will be from the visitor's own country. You should contact your research council and ask for South African bilateral funding possibilities.
You could also apply for a C·I·B fellowship.
The Centre for Invasion Biology (C·I·B) is an inter-institutional Centre of Excellence established within the South African Centres of Excellence Programme, and cofunded principally by the South African Department of Science and Technology, through the National Research Foundation, and Stellenbosch University. The C·I·B was established in 2004 with the mandate to conduct research and training in biodiversity science especially as it applies to understanding the rates, impacts and management of biological invasions. The C·I·B is internationally recognized as a leading hub for research in the field of biological invasion (further details at: 
http://academic.sun.ac.za/cib/
). 
The C•I•B's work focusses on five key performance areas (KPAs):
research
education and training
networking
information brokerage
service provision.
Read more about the C·I·B and how it meets its five KPAs in this book chapter:
Richardson et al (2020)
Applications are invited from persons from any part of the world who can contribute to any or all of the KPAs, to be considered for appointment as a C·I·B Fellow. Fellows will be expected to visit the C·I·B for a period of between one and three months to engage with C·I·B staff, core team members (CTMs), research associates (RAs) and students on an issue (or issues) clearly aligned to the mission and vision of the C·I·B. The engagement may be aligned to any of the five KPAs (see above) – ideally more than one KPA. Interactions with more than one CTM or RA are preferred. Applications should be accompanied by a letter of support from the CTM or RA, giving full details of alignment with the C·I·B Mission.
Contact me
if you want more information.