And a river runs through it: a day of interactions between researchers of the Centre for Invasion Biology and students of UCT Environmental Humanities
Morning session: From fynbos to fields
We start the walk inside the Jonkershoek Nature Reserve (CapeNature) among fynbos vegetation with Brian, John, Karen & Mirijam available to interpret our view of the natural end of the system. The view up the valley contrasts dramatically with the transformed and invaded lower end, where Brian will introduce a classic conflict species in invasion biology: the pine tree. From there, we'll walk along the river where Karen & Dave have studied the role of riverside vegetation in the invasion process. Next up, the trout hatchery where John & Brian will tell you tales of trout and platannas. The walk then loops around the river and road with plenty of examples of invasive species to provide inspiration and conversation.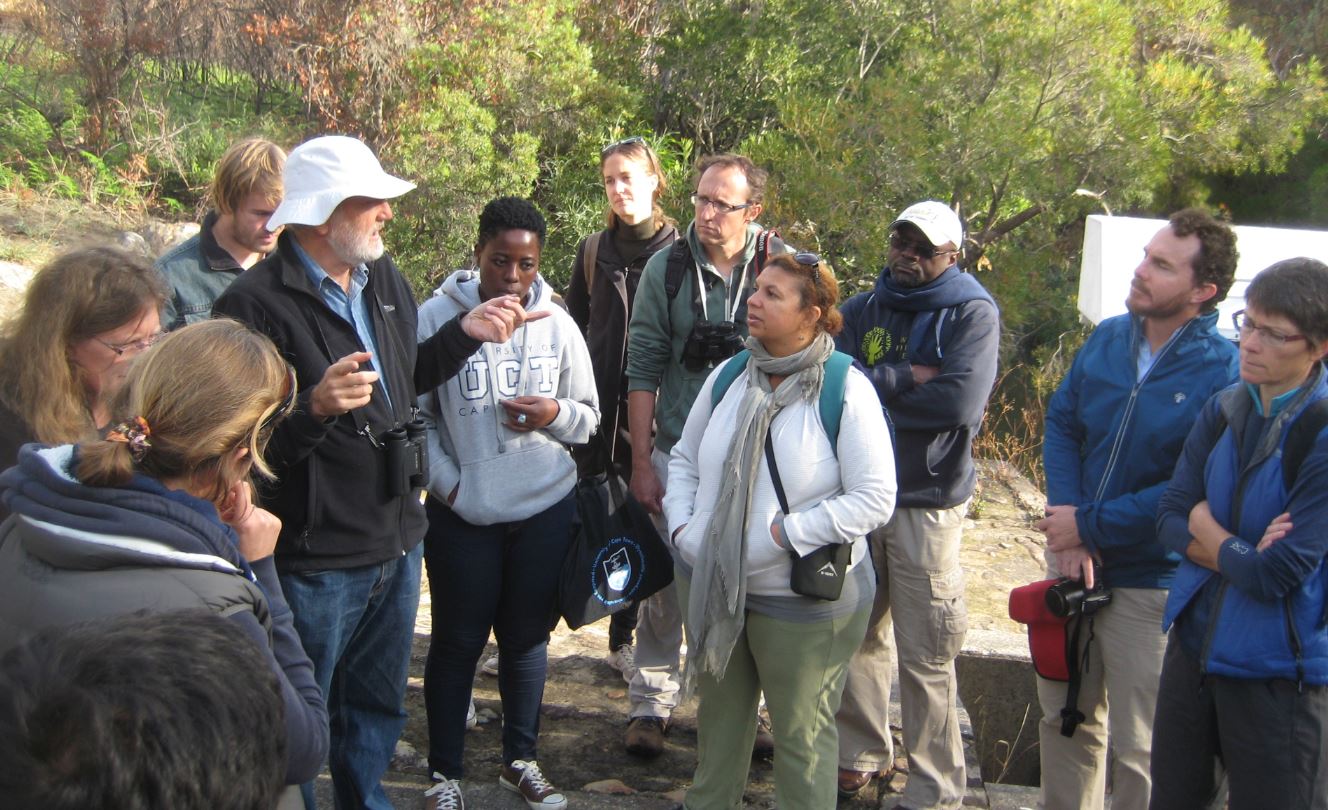 Afternoon session: From vines to vagrants
After lunch we'll start the walk again outside Lanzerac Estate next to vineyards which are watered by the Eerste. Sarah paints the picture of a dam invader which has hopped from far and near. Very quickly the river enters into a peri-urban area where Dave and Vernon will give you insights into the invasive processes that are linked to urban areas. As the walk progresses fields give way to gardens and the noise from the traffic grows.