Nitya's research inspires reporters 
You may remember some time back that Nitya presented his research on how to reconstruct invasion histories, using his example of the Indian bullfrogs invading the Andaman Islands? You can quickly read about it here, here and here. He published the work in Biological Invasions (see here), and it was covered in a CIB news feature here. Now the press are so impressed with the story that they have started to cover it: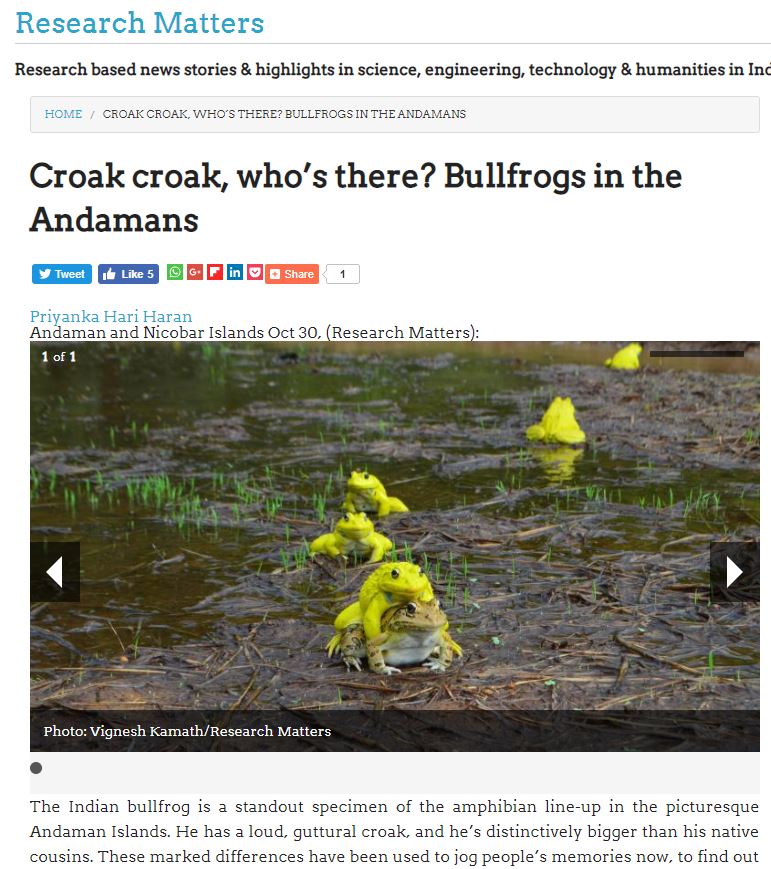 You can read the article in full on the Research Matters website: here.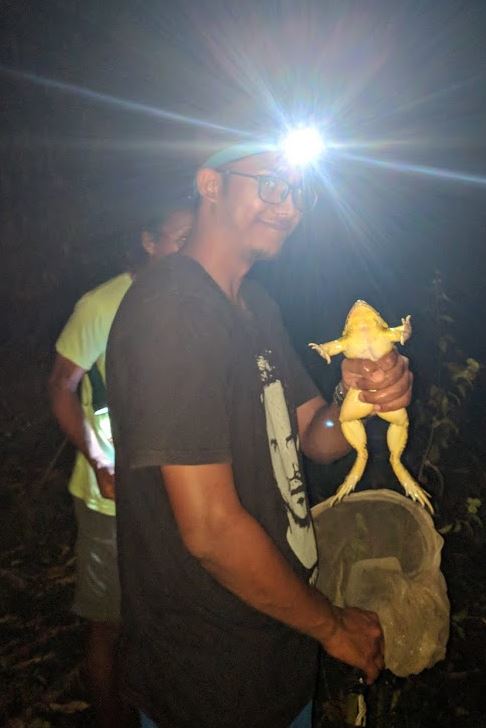 Interested in the Andaman Islands? Have a look at the video I made during my visit here.