Back at the Cape of Good Hope with OTS
Great to be back at the Cape of Good Hope section of Table Mountain National Park to monitor the Cape platanna (Xenopus gilli). Another great crew from the Organisation for Tropical Studies (OTS). I was last with OTS in March (see here), and before that in October and see blog entry here, here, here and here!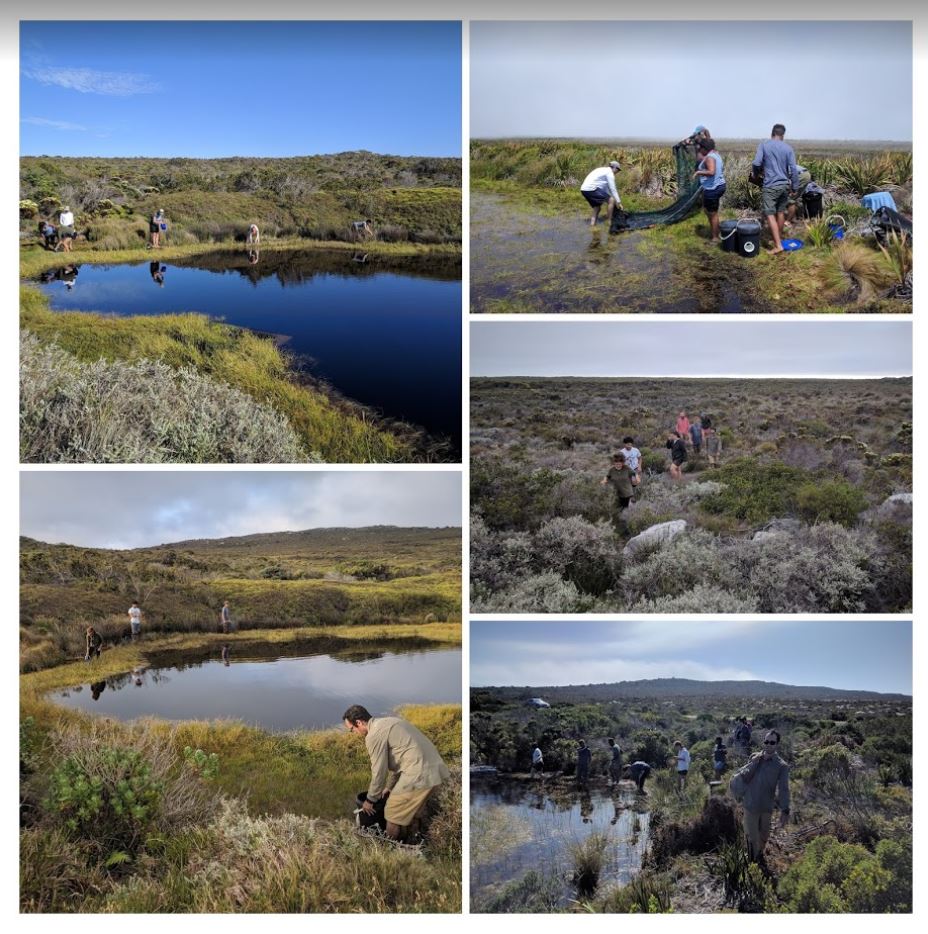 Back in March, we were still in the drought, and the water was confined to small puddles in each of the sites. Now the dams are all full and we had an opportunity to get out the seine net.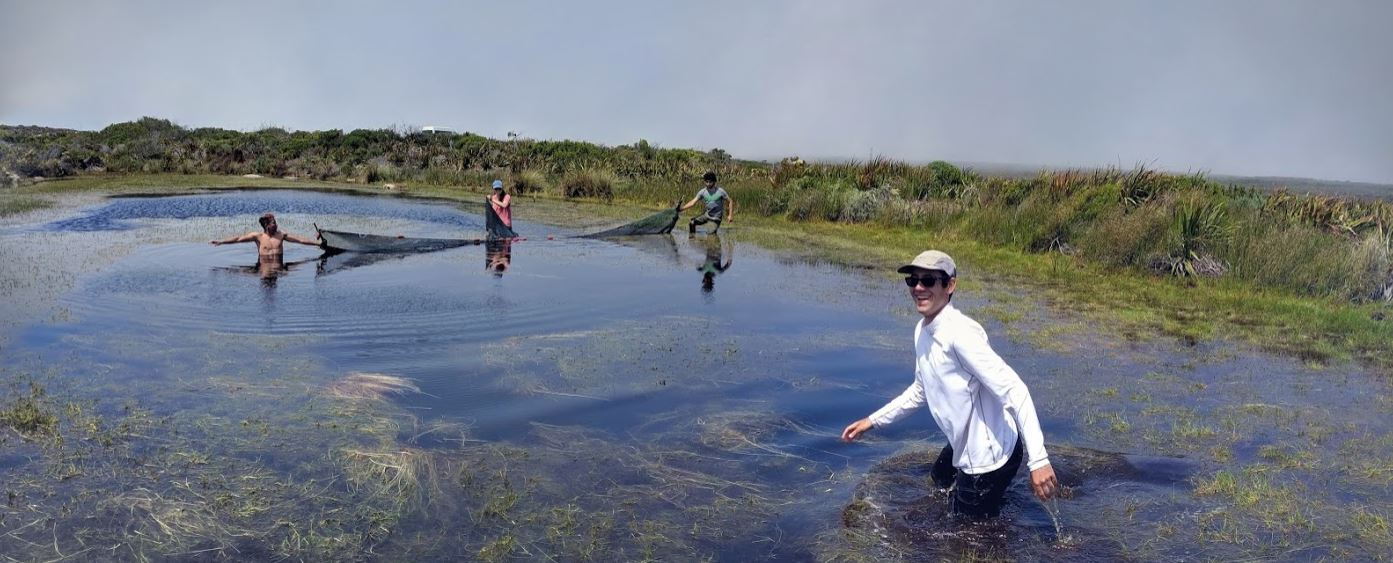 Fantastic enthusiasm to pull a seine through the murky waters. A special call out to the (like) Frog Crew: Nicole Cook, Danny Feinbloom & Mijke Muller.