Did making a strategy to work on amphibians have any real effect?
Back in 2009, we had a meeting to strategize about conservation research on amphibians in South Africa. The meeting was well attended, and consisted of a number of workshops where different groups tried to prioritise what should be done, and to which species. Together with other members of the workshop, we turned the results of this meeting into a book, which I edited, and was published by SANBI in early 2011. The book is available as a free pdf to download, and you can get your own copy here.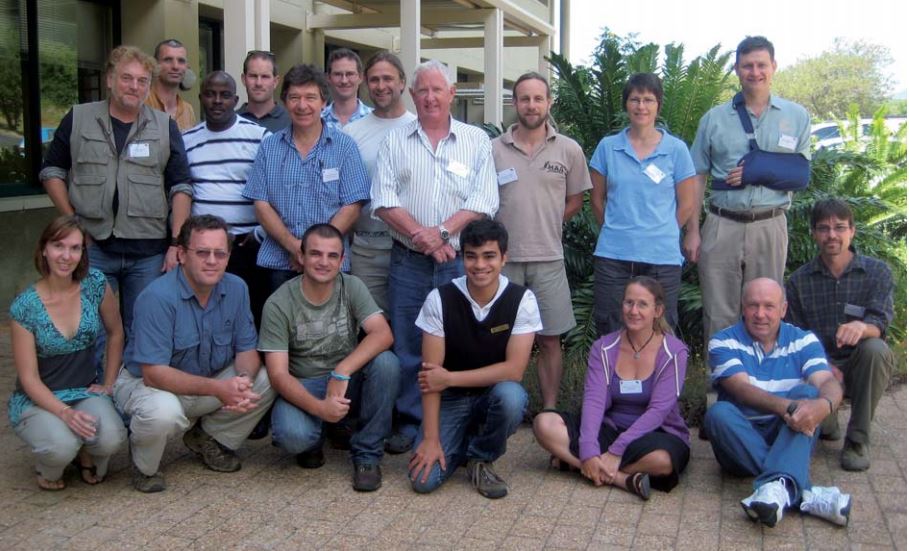 If you are stuck for names here, try downloading the book and going to the back page where they are all listed. There are many faces that have got older over the last 10 years!
While the book has attracted a steady number of citations over the years, its real value has been in demonstrating the agreed priorities of a community of South African herpetologists as to what needed to be done. In this way, it has leveraged funding for a great many projects and research programmes undertaken by various amphibian researchers in South Africa, both those who attended the 2009 meeting and some who didn't.
This was the opinion of a similar group who met again in 2015 to decide whether or not the strategy had been worthwhile. For me, this was an uplifting experience as we often get so bogged down in the actual doing of something (in this case it was editing and writing much of the book, as well as conducting the IUCN red listing accounts that it also contained) that we miss or forget all about the big picture. Thus, there really is value in looking back and asking what the value was, and whether it'd be worth doing again.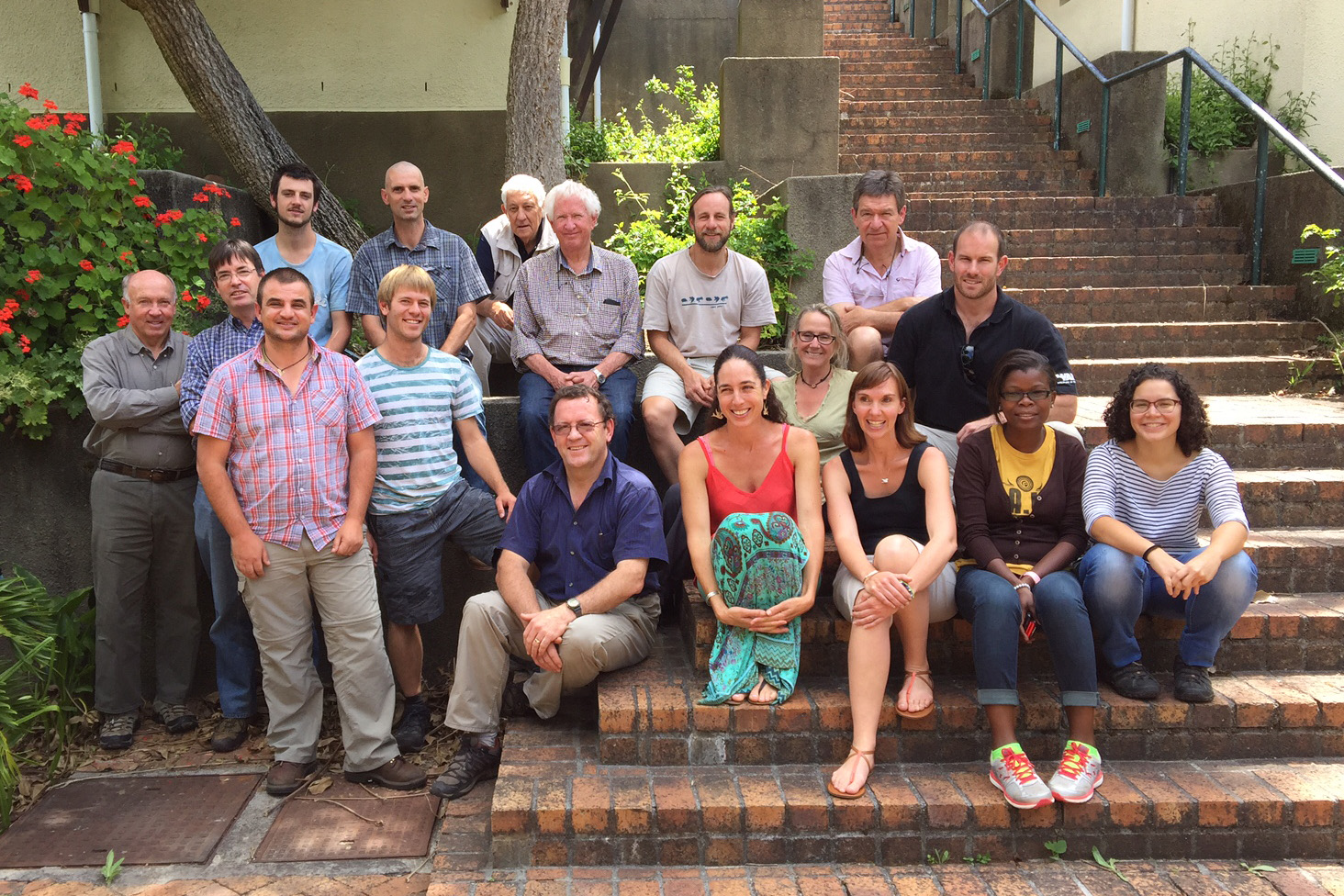 Although it's tempting to think that these meetings are all about the amphibians, they are actually all about the people. Building relationships and sharing visions for the future of research. To see who's in this photo and more about the day itself, take a look at the blog post from November 2015.
In the paper published today, together with a number of participants at the 2015 workshop, we tried to make a quantitative and qualitative assessment of research undertaken since the strategy was developed. We compared the 10 years prior to the strategy to the 10 years that followed, and we found:
A spike in the number of amphibian records for many species after the plan
A marked increase in the number of species descriptions for South African amphibians
The number of papers published had risen from 85 to 176,

with nearly a quarter of these on targeted taxa

An increase in the number of amphibian monitoring programs all over the country
The publication of a number of new amphibian books

Including books for children
And books in local languages

A surge in the number of MSc and PhDs awarded with amphibians as their primary subject.
In short, we found that compared to the 10 years before the strategy, the herpetological community in South Africa had resounding evidence of a profitable period, which many of those involved attribute, in part, to the existence of a common strategy document.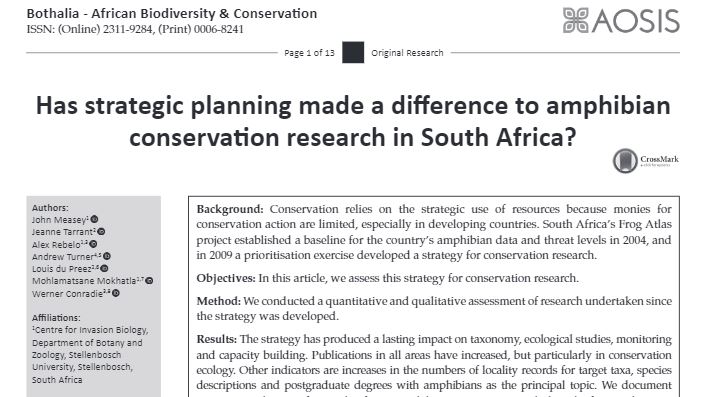 So strategizing does work; bringing people together and agreeing on common goals within a research community can aid both those already working in the field, but also give direction to emerging researchers. But this is not a static document, and any strategy needs refreshing with new people from within the community. Sadly, the same period has seen a number of retirements of leading figures in South African herpetology, but hasn't seen the same number of replacements into permanent research positions. We have to hope that the large number of graduates produced will eventually find jobs where they can continue to come together to strategize for their future.
Read the Open Access paper here:
Measey, J., Tarrant, J., Rebelo, A.D., Turner, A.A., Du Preez, L.H., Mokhatla, M.M., Conradie, W. (2019) Has strategic planning made a difference to amphibianconservation research in South Africa? African Biodiversity & Conservation - Bothalia 49(1), a2428. https://doi.org/ 10.4102/abc.v49i1.2428