First Cape Herp Club of 2019
We kicked off late in 2019 on the last day of February, and very appropriately for Leap Frog Day we had two froggy talks from the MeaseyLab: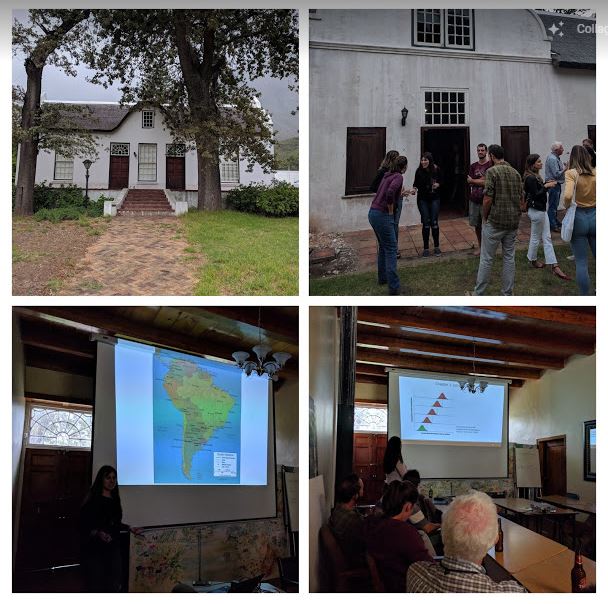 Natasha started off the talks with her (much practiced) talk on:

"The effects of range expansion on the survival and development of invasive Xenopus laevis tadpoles." Natasha Kruger (Stellenbosch University)
Then Carla told us about some of the work that she did for her thesis on toads in Brazil in the Caatinga, as well as some work she's currently doing on tegu lizards. 
"Relationship between seasonality, stress and immunity in anurans and lizards" Dr Carla Madelaire (Physiology Department, Univ. of São Paulo)
Both talks were well received.
It was a splendid venue at the Manor House next to the CapeNature Scientific Services centre in Jonkershoek. We got a rather special misty rain the came down as we all settled down to talks under the yellow-wood beams and the thatched roof.