Adriana, Carla and Carla go Crazy for Durban Guttural Toads
Sometimes, research takes you to places that you wouldn't have dreamt of going. Often these are experiences that you'll remember for the rest of your life, but some are memorable for touching your soul with beauty, while others are memorable for other reasons.
Adriana, Carla & Carla left for Durban last weekend to collect Guttural toads to compare with the invasive population in Cape Town (see blog entry here). While their Cape work took them into the gardens of elite homes, the Durban work has seen them in less salubrious surroundings.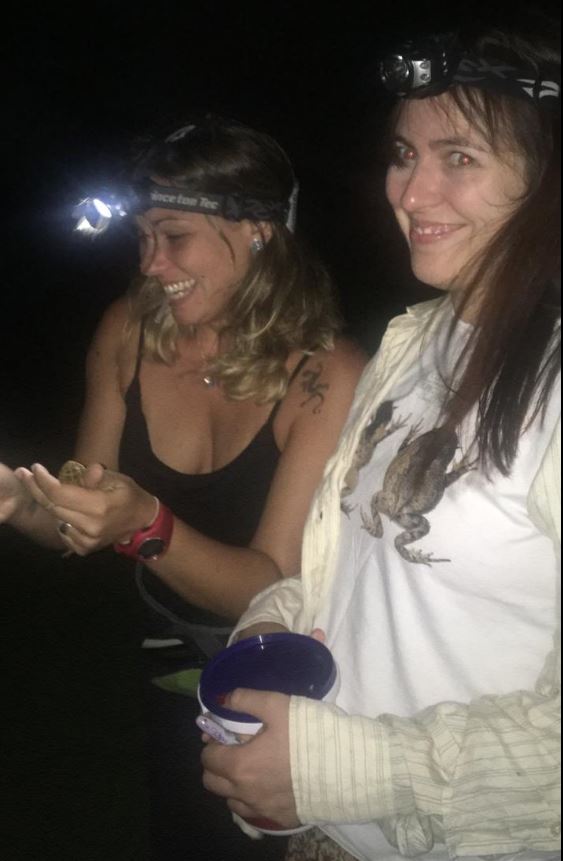 Trawling city streets after dark for the chance of picking up a warty friend is not for everyone, that's why Carla and Adriana came from USP!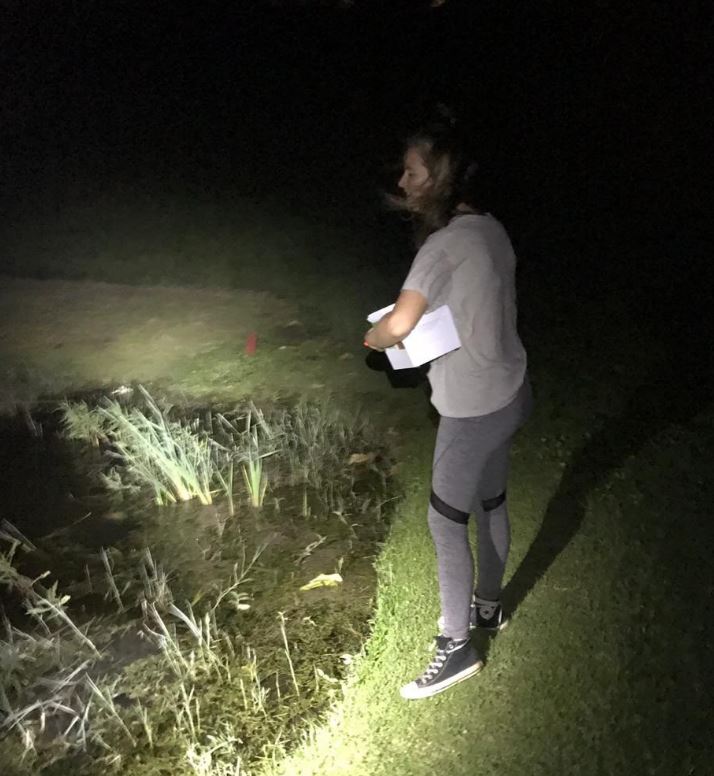 Carla is much more familiar with hanging around fetid water after dark. Can you see the toad that she sees?
I'm sure that the trip will be very memorable, even if not for the joy to their souls. But hopefully the toads they find will unlock the secrets to what it takes to be an unstressed city anuran.