African clawed frogs from the Southwest altitudinal transect
Any attempt to collect animals across an altitudinal transect is going to involve going high and low. Getting high, often involves getting cold, and that's exactly what we got when we made our highest collections at Sutherland. In driving rain, and temperatures below 10 C, we managed to get a good sample of frogs from ~1600 m asl, just outside of Sutherland town.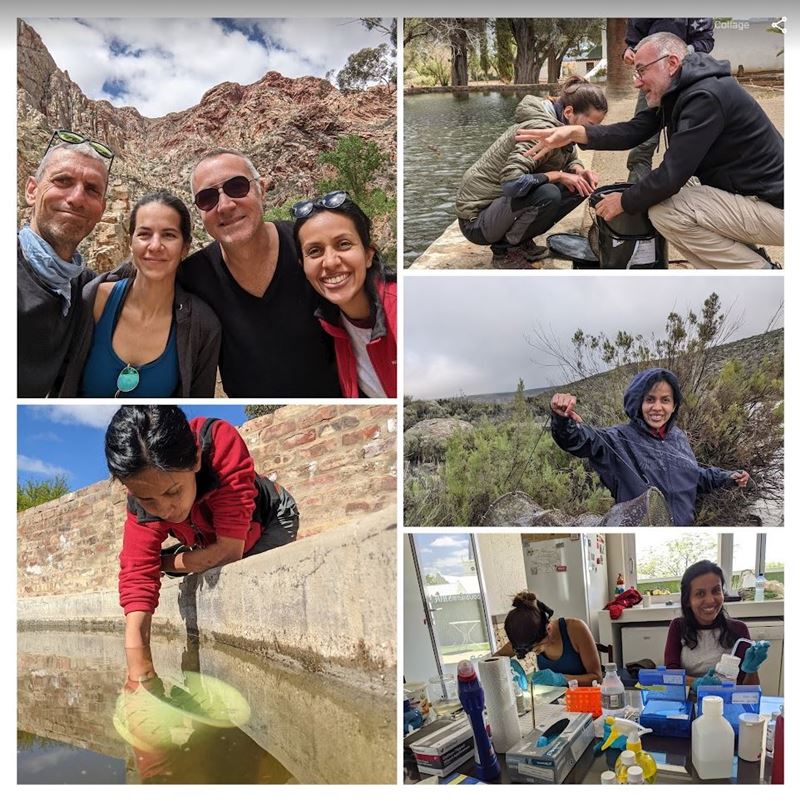 From there it was down hill. We collected tadpoles using a colander in Prince Albert, drove through the Swartberg Pass, and finally ended up in the beautiful Nature's Valley where we captured the first ever record for Xenopus laevis   from the area, as well as completing our sampling and our transect. At every stop, we unpacked huge suitcases to form a fully functioning lab to make sure that the samples were tip top.
The research was driven by Boissinot Lab postdoc Dareen Almojil, who will stay on in Stellenbosch for some more sampling. Also featured is the very able Sandra Goutte, and of course, the Boissinot Lab boss, Stephane Boissinot.
Read about the Northeastern transect that was completed in March 2021 with Laurie Araspin and Carla Wagener here.
We look forward to seeing what comes of these samples once they are sequenced back in NYU-AD!