The Guttural Toad Team are working hard
There are now three projects ongoing in Durban, and the MeaseyLab are going hard at it.
1. Max's experiment has lots of tadpoles to test.
You may remember that Max headed up to Durban at the end of 2019 in order to conduct an experiment on the tadpoles of Guttural toads (if not - see here). Since then, Max has caught a bunch of toads, persuaded them to breed and is now working with the tadpoles.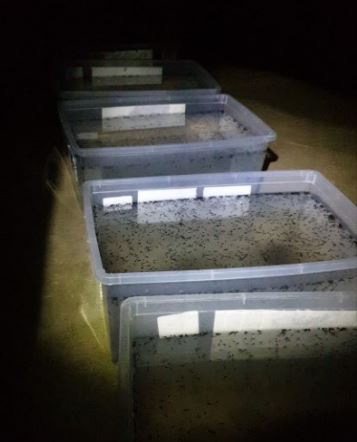 When he's not working with the tadpoles, you might find him taking a quick bath.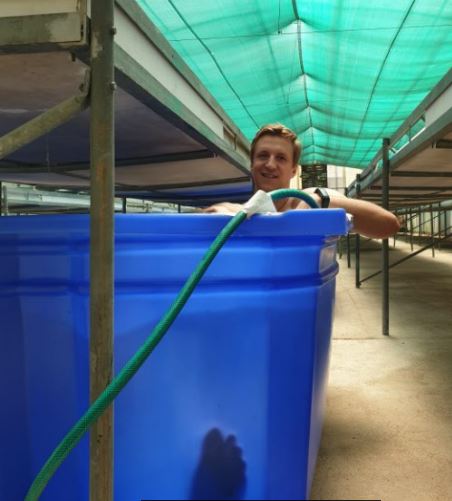 2. Stomach contents of Guttural toads
Sam has also got off to a great start finding lots of urban and rural toads for his project on their stomach contents. Getting to grip with flushing stomachs has not been a problem for Sam who has quickly become an expert.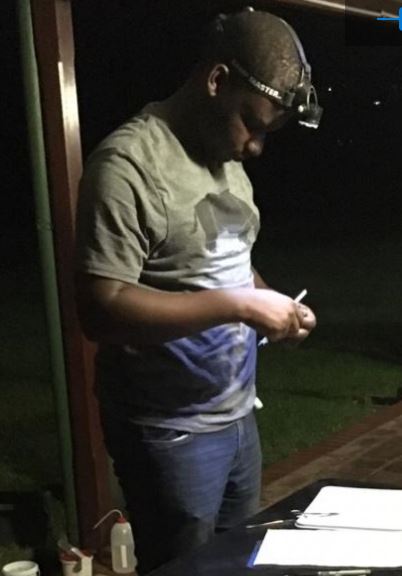 3. James gets serious about hopping to it
James has also been collecting toads to add to his performance and behavioural trait datasets.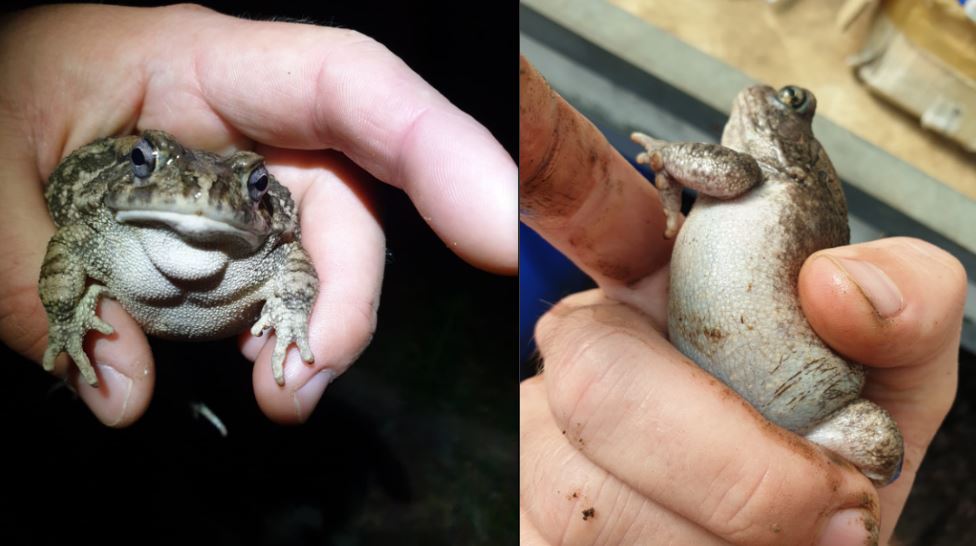 Luckily, there's still lots of toads around in Durban, as long as it rains, so James has his hands full.
We're really proud of our #ToadTeam - so pleased that you are all getting great data.