Popular article on killer tadpoles
Nitya's prize winning popular article has finally come out in The Conversation. The article, which covers the content of Nitya's recent paper in Biological Invasions.
You may remember that at the CIB Annual Research Meeting, Nitya won the prize for the best PhD popular article. His cash prize enables him to go to an international meeting, and he's chosen to go and present at the 3rd Island Biology conference on La Réunion in July 2019.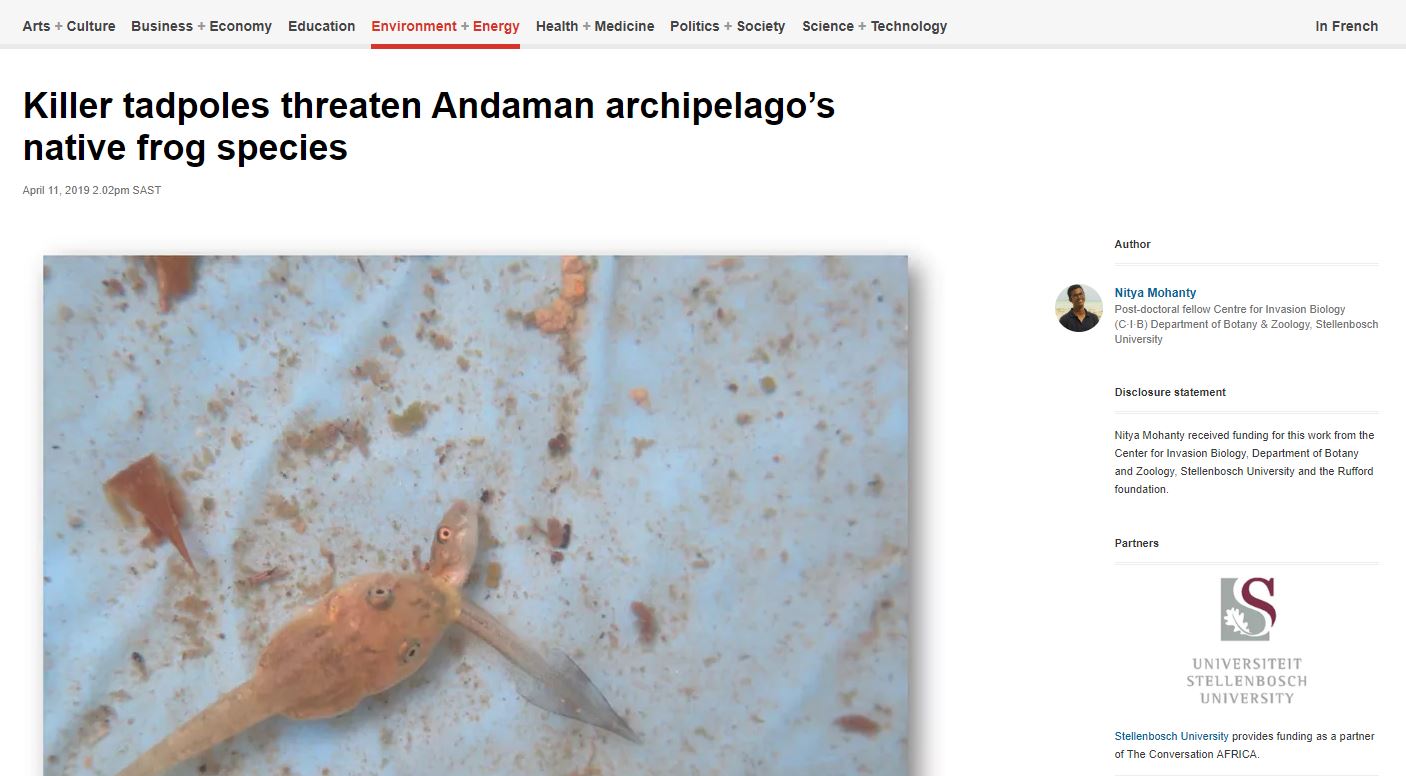 Note Nitya's new tag-line is as a post-doc at Stellenbosch University. Yes, Dr Nitya graduated, and you can read about that day here.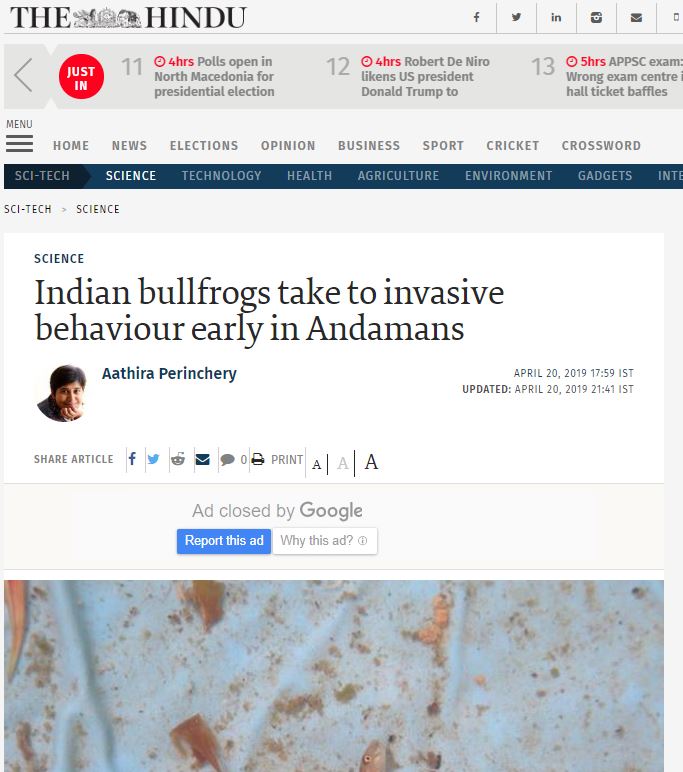 Perinchery, A. Indian bullfrogs take to invasive behaviour early in Andamans. The Hindu. https://www.thehindu.com/sci-tech/science/indian-bullfrogs-take-to-invasive-behaviour-early-in-andamans/article26898389.ece
Mohanty, N. (2019) Killer tadpoles threaten Andaman archipelago's native frog species. The Conversation. https://theconversation.com/killer-tadpoles-threaten-andaman-archipelagos-native-frog-species-114845
and an article on the CIB website: