No Survival! Nitya finds that native tadpoles don't last more than a week
In a new study published today by Nitya Mohanty & colleague, an enclosure experiment shows how native amphibians from the biodiverse Andaman Islands don't stand a chance in the presence of the Indian Bullfrog. Mohanty used paddling pools as enclosures for freshly laid amphibian eggs in the wet season of these paradise islands. After the first week, Nitya noticed that nearly all of the native tadpoles that had been placed in pools with invasive Indian Bullfrogs had been eaten. He already knew that Indian Bullfrogs had carnivorous tadpoles, but he didn't expect them to be this voracious. Even in pools with only Indian Bullfrog tadpoles, the numbers quickly reduced so that only a few were left. 
After many weeks of endless rain, lots of measurements and tadpole watching, Nitya's results showed that in the absence of Indian Bullfrogs, the local tadpoles did fine, all metamorphosing with minimal problems. However, when Indian Bullfrog tadpoles were present, there was simply no survival.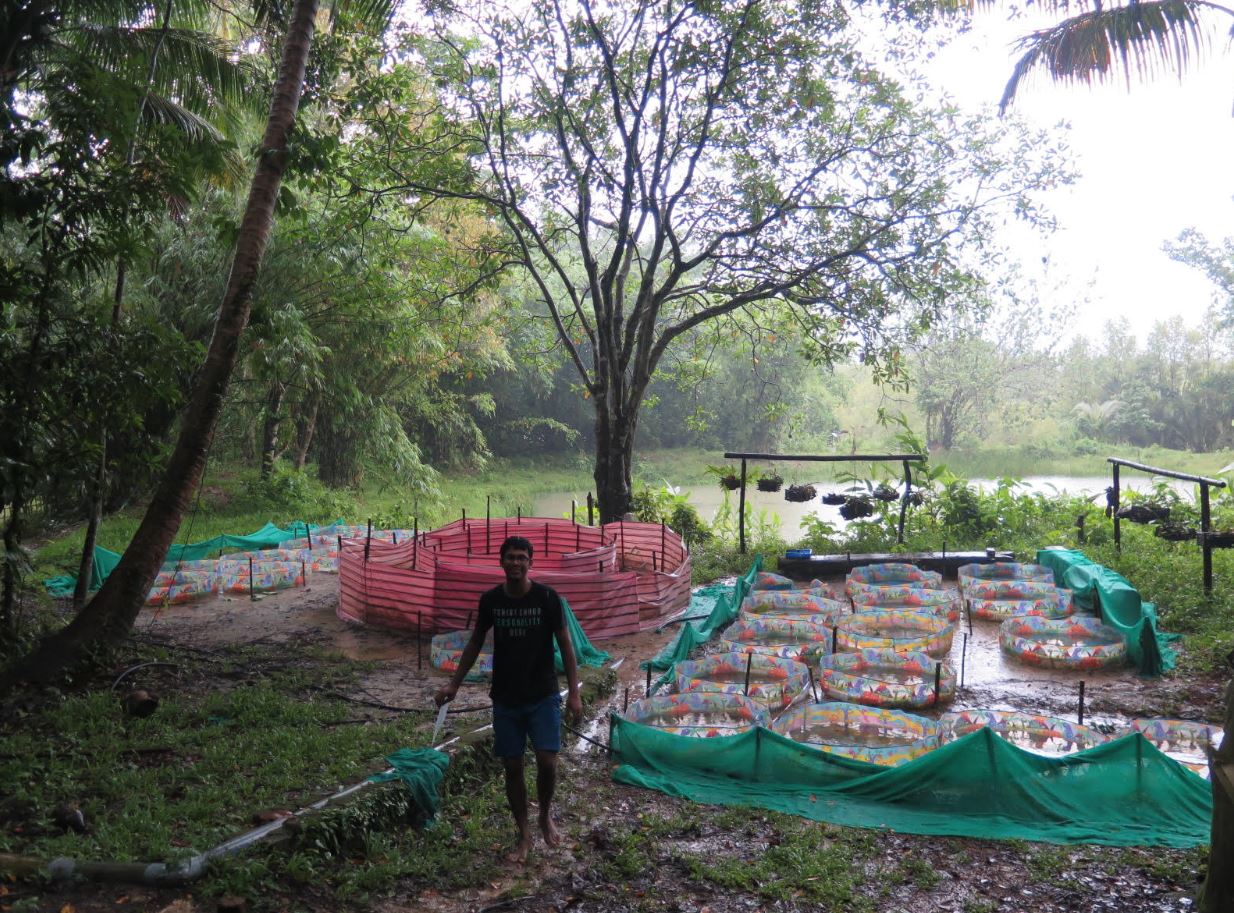 Above you can see Nitya by his pools in the stunning grounds of the marvellous Andaman & Nicobar Environmental Team (ANET) in Wandoor, South Andaman (click here for a map). 
You can read all about Nitya's study in this excellent new paper: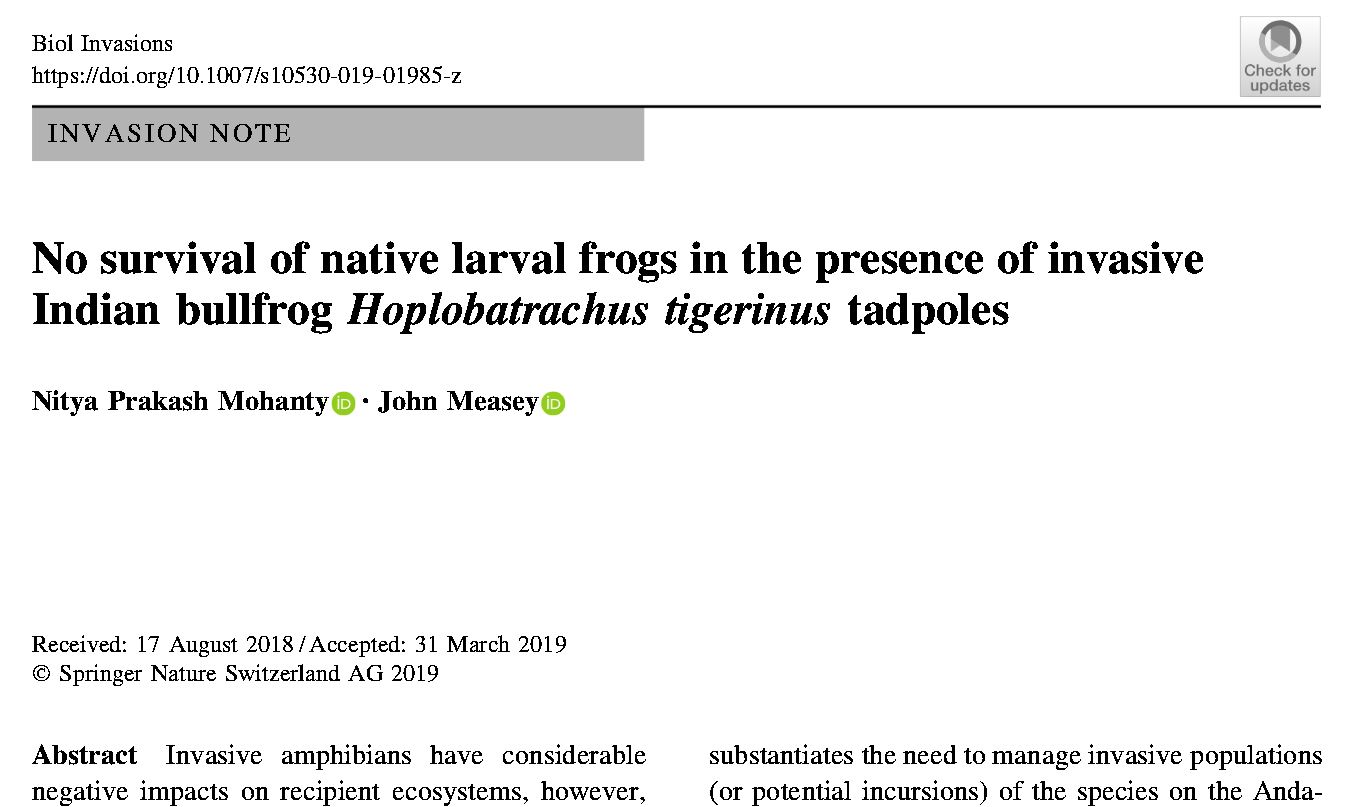 And when he's not busy watching tadpoles, you can always find Nitya sucking on a nut...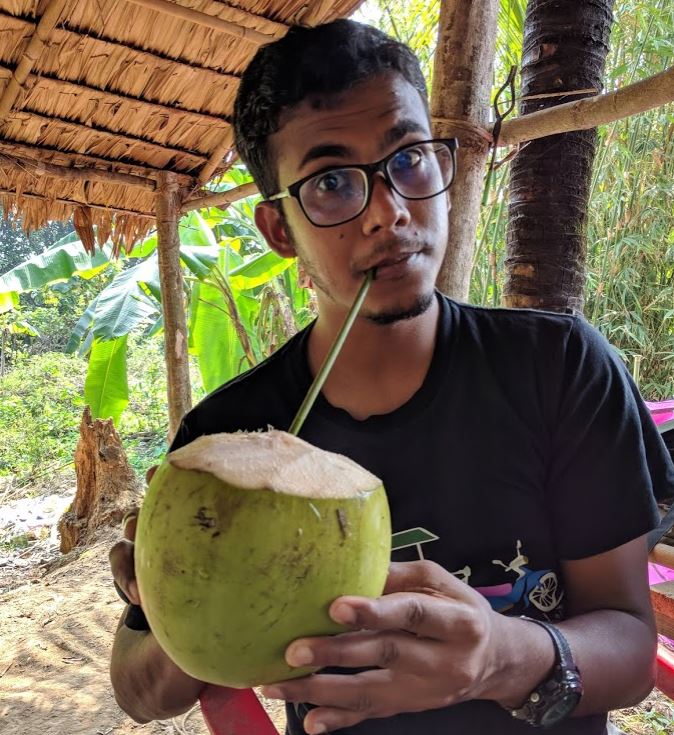 Read the latest research at:
Mohanty, N.P. & Measey, J. (in press) No survival of native larval frogs in the presence of invasive Indian bullfrog Hoplobatrachus tigerinus tadpoles Biological Invasions  DOI: 10.1007%2Fs10530-019-01985-z pdf