Growing up in a new world
In a new paper published in Neobiota, Max Mühlenhaupt and colleagues bring tadpoles from invasive and native (both urban and rural) populations of the Guttural Toad (Sclerophrys gutturalis) into a common garden. You may remember the exploits of Max back in late 2019 and early 2020 (if not, then you can read about them here, here and here).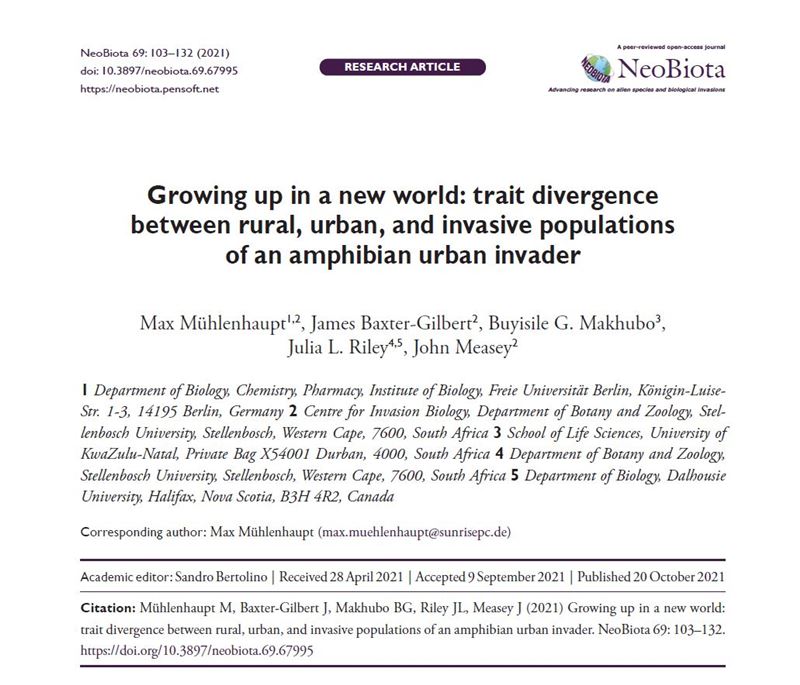 Max looked at lots of traits of the tadpoles as they developed over time. This included morphology swimming performance and developmental rate. What he found is that animals from all populations were identical morphologically and their performance did not diverge. However animals from the invasive population in Cape Town developed significantly more slowly.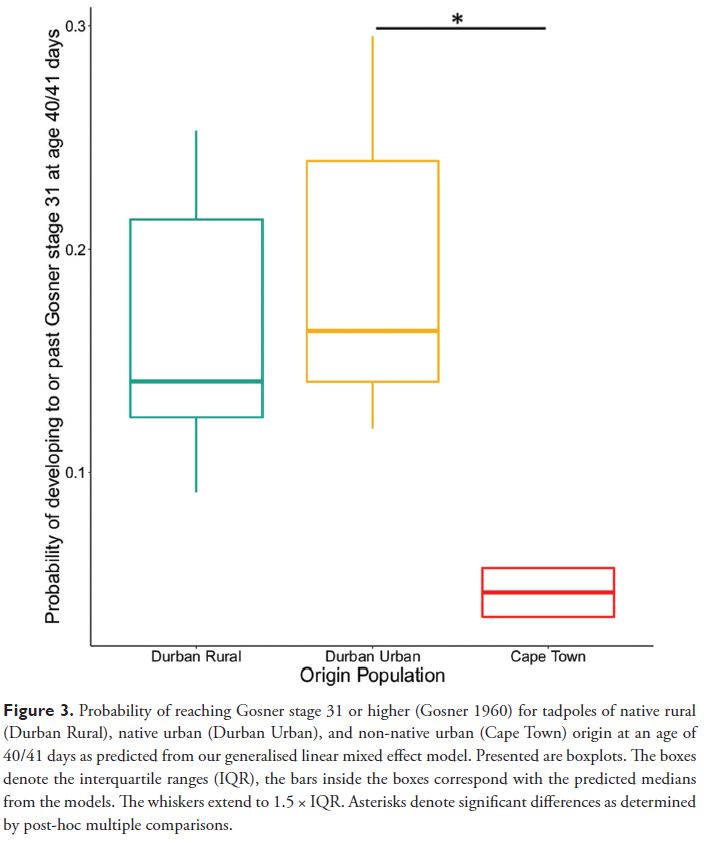 In the video clip below, you can see how Max stimulated the tadpoles to perform. From videos such as this, he was able to measure swimming performance of individuals.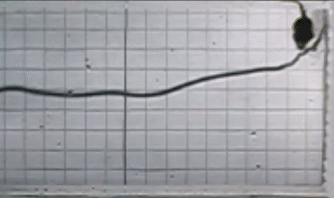 Although the COVID-19 pandemic interrupted the end of this experiment, we expect that the slow development of tadpoles from Cape Town would have resulted in their larger size at metamorphosis. This is yet another example of adaptation in an extremely short period of time. Guttural Toads were first discovered in Cape Town in the year 2000. Just under 20 years from when Max started his experiment.
Read more here:
Mühlenhaupt M, Baxter-Gilbert J, Makhubo BG, Riley JL, Measey J (2021) Growing up in a new world: trait divergence between rural, urban, and invasive populations of an amphibian urban invader. NeoBiota  69: 103–132. https://doi.org/10.3897/neobiota.69.67995