Brazil, Russia, India, China and South African (BRICS) authors all call for action to build capacity in invasion science
BRICS (Brazil, Russia, India, China and South African) countries are rapidly developing economies, with a large proportion of their populations having subsistence livelihoods. Their rapid development means that they are exporting ever increasing amounts of goods to the rest of the world, and with them are likely to be propagules of invasive species. Not only this, but these countries are increasingly importing goods from around the world, and are suffering from an ever growing list of similar invasive species.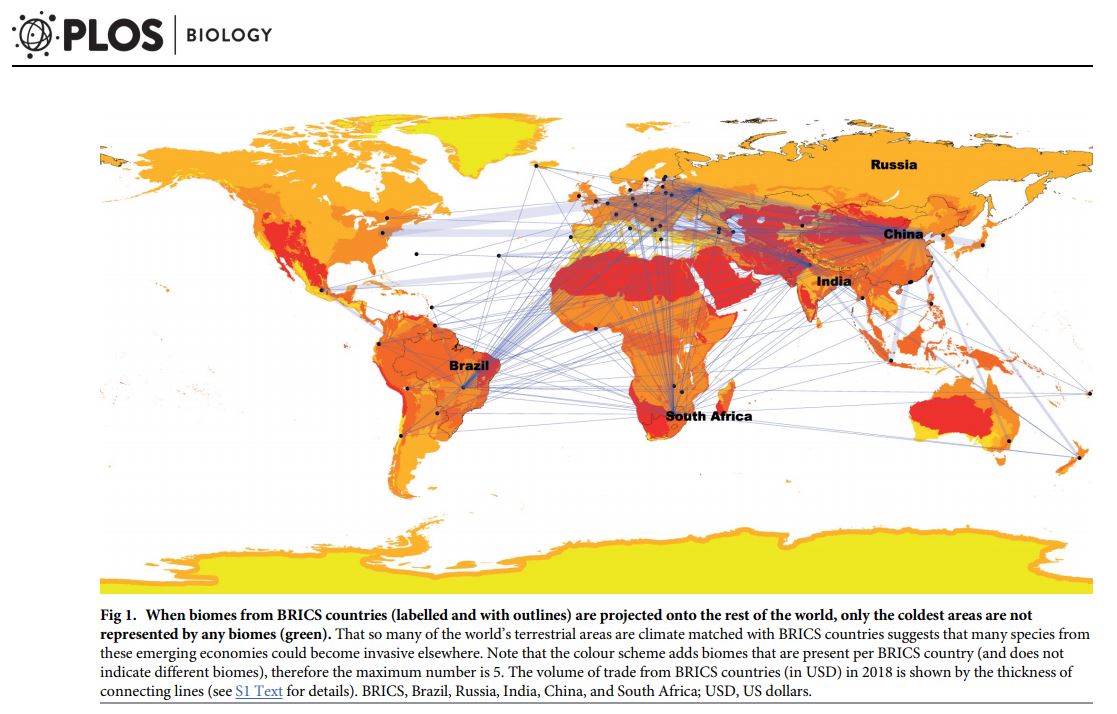 When problems are shared, such as invasive species in BRICS countries, a network is an attractive solution to share experiences and solutions in a meaningful way. South Africa already has an exemplary example of a facilitated network in invasion biology: the DSI-NRF Centre of Excellence for Invasion Biology (or CIB as we are more commonly called).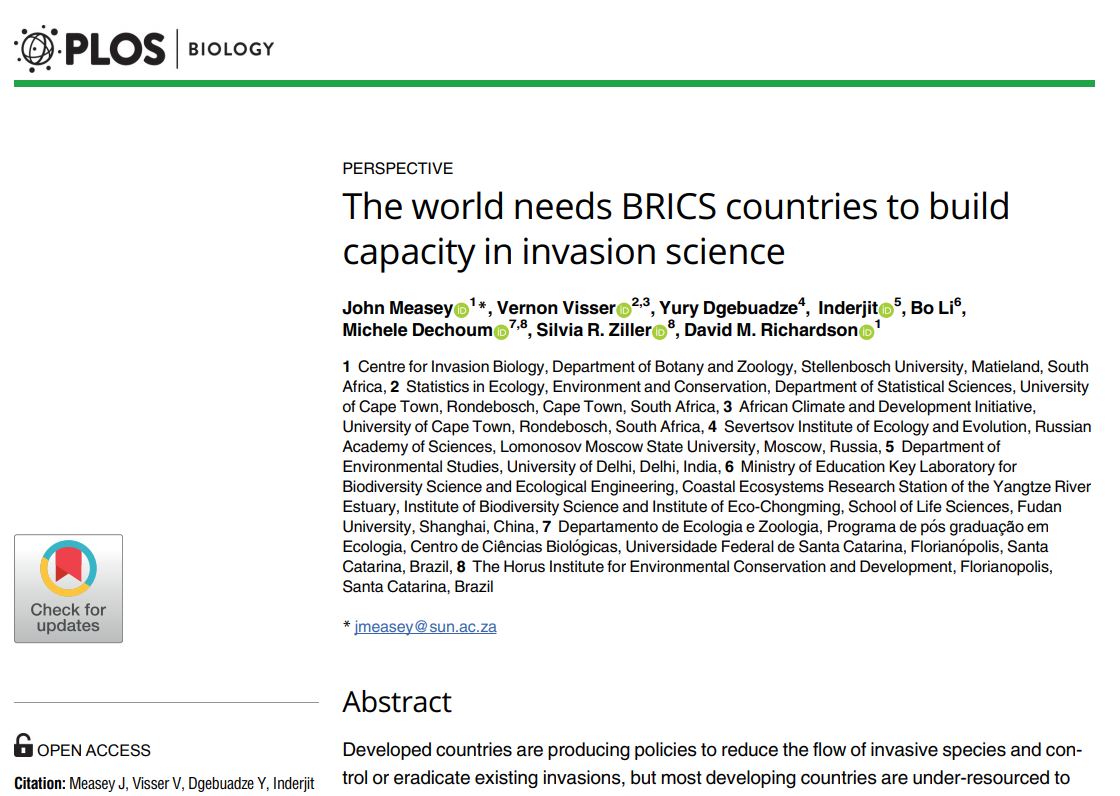 Last November, the CIB hosted a workshop on facilitated networks in Invasion Science (see blogpage here). As was said back then, we were formulating a policy piece, which is now published as a perspective piece in PLoS Biology.
Measey, J., Visser, V., Dgebuadze, Y., Inderjit, Li, B., Dechoum, M.S., Ziller, S.R. & Richardson, D.M. (2019) The world needs BRICS countries to build capacity in invasion science. PLoS Biology https://doi.org/10.1371/journal.pbio.3000404