Organisation for Tropical Studies help monitor the Cape Clawed frog
The Organisation for Tropical Studies (OTS) comes twice a year to the Cape region to conduct Faculty Field Projects (FFP). We have been using their flare and enthusiasm to help monitor the Cape Platanna, Xenopus gilli, in the Cape of Good Hope.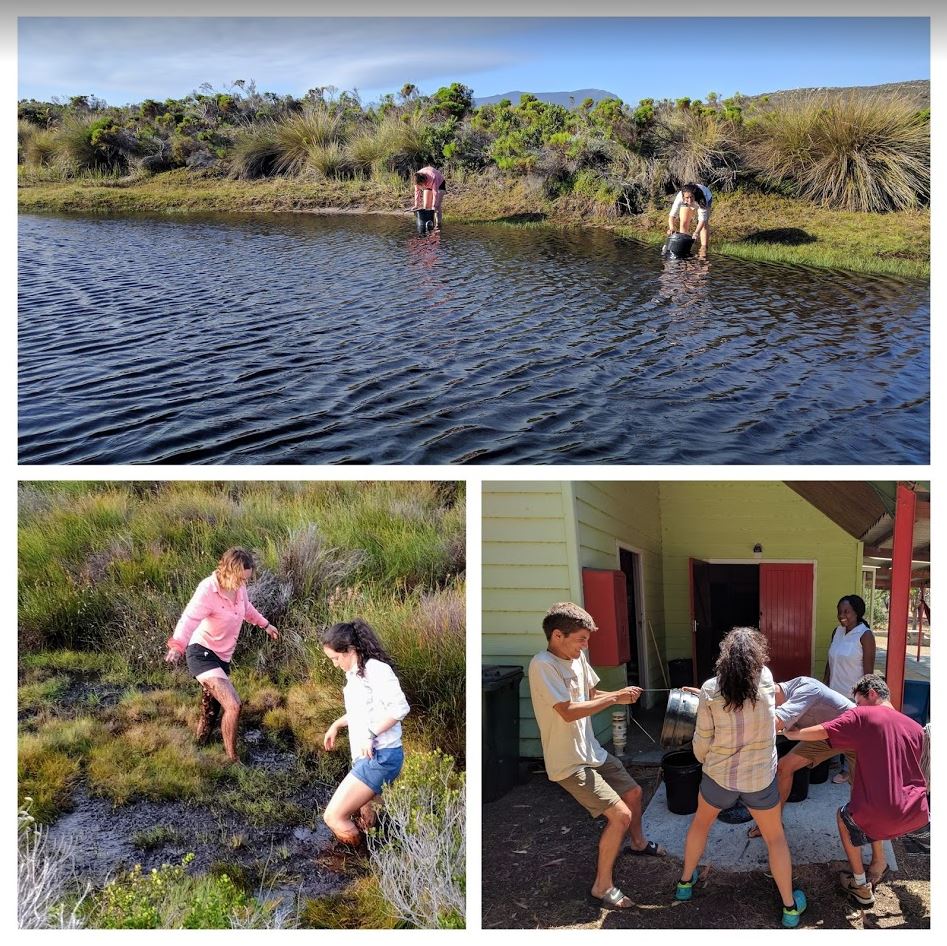 Seen above, setting traps can be hazardous. First you have to separate the traps from each other. Then you can get stuck in deep mud. Lastly, you have to set them into the water, which means getting your feet wet. Reminds me of last February...
This year we had a meeting with a film crew from 50:50 who used the opportunity to interview some of the students about their role in the project.