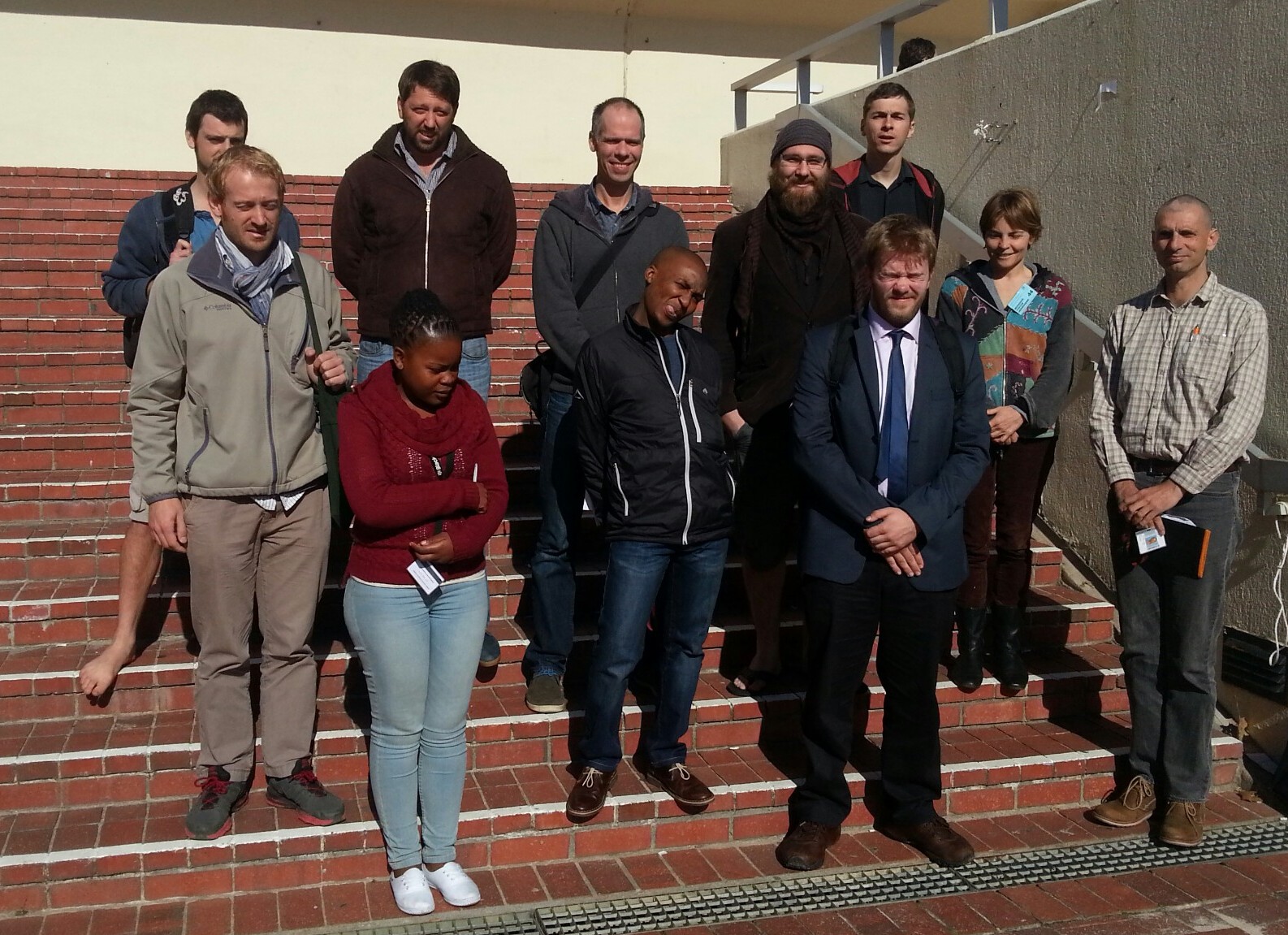 From back left:
Alex Rebelo, André de Villiers, Ben Evans, Hendé van Rensburg, Corey Thorp
Christoff Trutter, Likho Sikutshwa, Mohlamatsane Mokhatla, Thomas Stielau, Thalassa Matthews, John Measey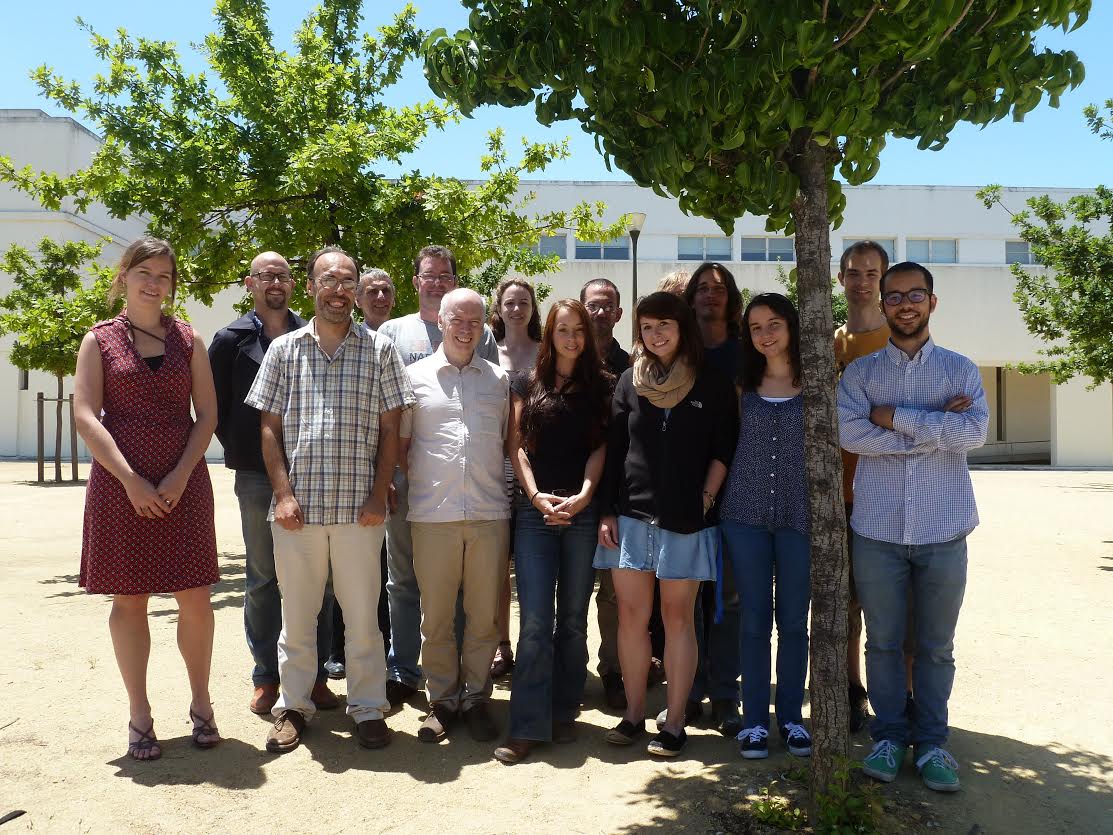 From Left:
Charlotte De Busschere; Anthony Herrel; Rui Rebelo; Alain De Vocht; Dennis Roedder; Thierry Backeljau; Sarah Descamps; Ihlow Flora; Jean Secondi; Solveig Vogt;  Julien Courant
Held simultaneously in both Lisbon, Portugal, and Stellenbosch, South Africa, via a teleconferencing link, the INVAXEN workshop brought together 22 researchers from Europe, North America and South Africa (including 6 CIB post-graduate students) conducting research on the invasive frog, Xenopus laevis. Delegates discussed issues as diverse as demography, physiology, genetics and ecology of X. laevis in both its native and introduced ranges. CIB fellow, Prof. Ben Evans (McMaster University) gave a talk on his ongoing work with CIB core team member, Dr. John Measey, on genetic introgression between X. laevis and X. gilli in South Africa.

The workshop provided a platform for students in Europe and South Africa to share their complementary findings on the same species that they study in both invasive and native circumstances. Results from the workshop will see pooling of results from both regions in joint publications that detail how this species has adapted to its invaded environment.