Kennilworth monitoring pilot
The microfrog, Microbatrachella capensis, is currently considered to be Critically Endangered due to it's very restricted range and the impact from development and invasive vegetation.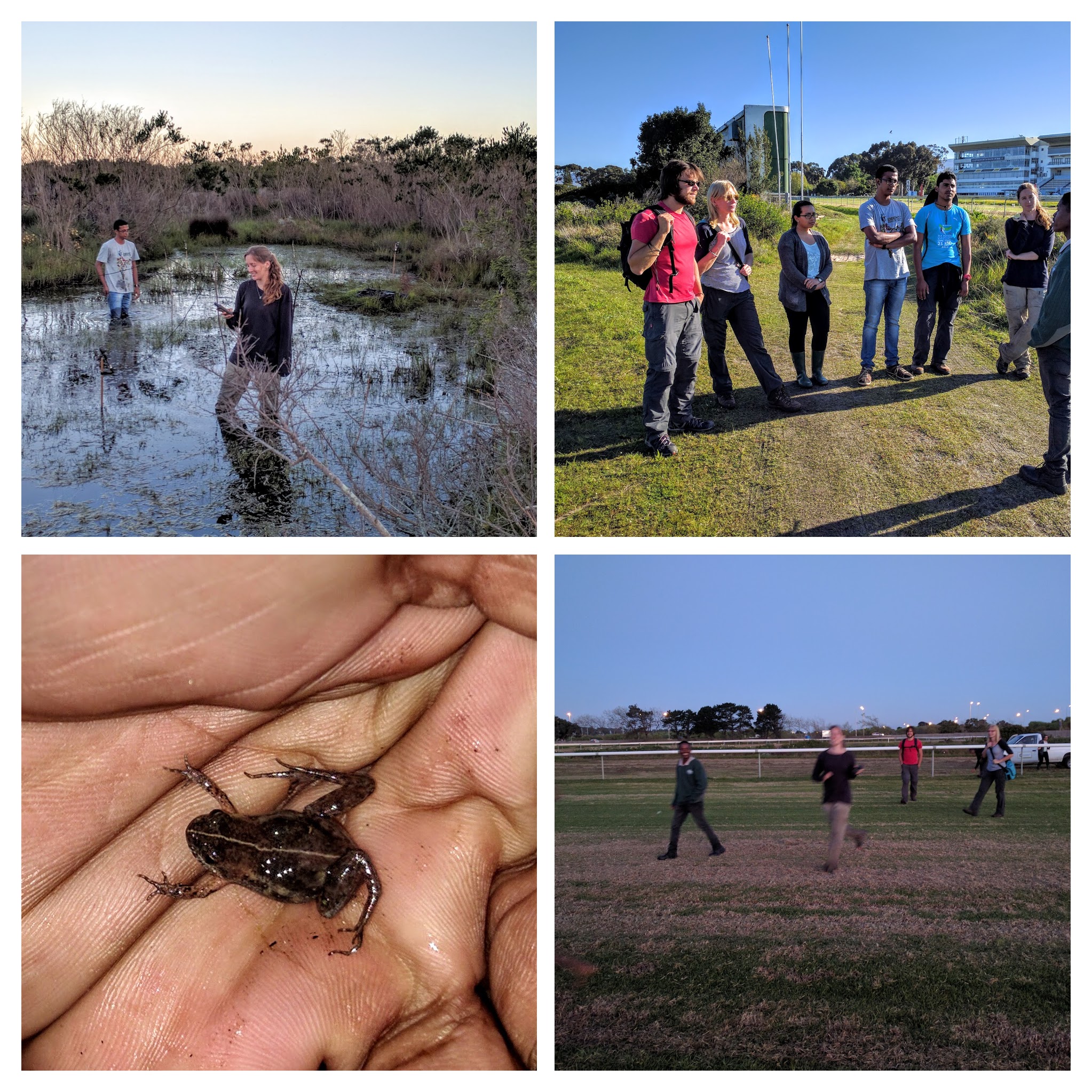 Acoustic monitoring of this species is currently done using personnel that listen to the frogs and try to estimate the number calling. Today we visited Sabelo Memani, the newly appointed manager at the KRCA, who invited us to pilot our acoustic array technique on a population of calling micro frogs. 
We were joined by Singapore University PhD student Catherina Karlsson who is interested in implementing the aSECR technique in the Kinabalu Park Project in Borneo. Fantastically, both projects enjoy funding from National Geographic. 

A special thanks to Sabelo for inviting us, and showing us a live micro frog. We hope that the technique proves successful and that it can be implemented for KRCA.