At long last, the paper outlining a practical example of aSCR is available in Journal of Applied Ecology. The paper uses data from the Honours project of Tanya Scott who used 3 arrays of 6 microphones each over an entire season of calling of Arthroleptella lightfooti in Silvermine on the Cape peninsula. Tanya's data was re-analysed using Ben Stevenson's methods of aSCR and written up to show how the technique can be used in practice to monitor a species in an applied setting.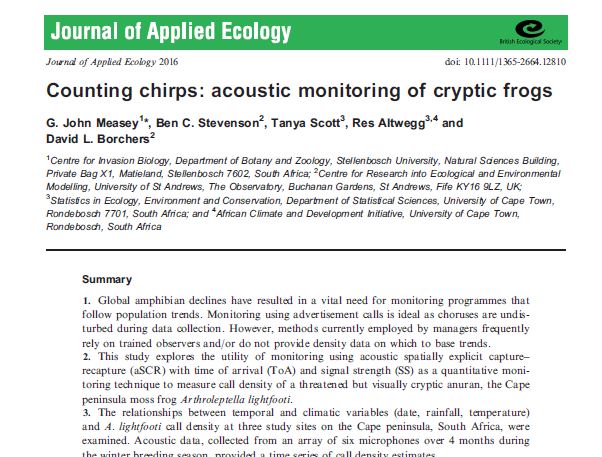 One unexpected result was that the estimate of effective survey area showed that this changed quite dramatically between occassions. This is important as most techniques which use microphones are not aware that such fluctuations may occur and so many monitoring programs may have uncontrolled bias.
Read another blog on this article here.