There's a multi-step process to becoming a Dr in South Africa. Gio submitted his thesis in mid-November 2016 and it was read by three examiners. Their reports were sent to the dean, but before the paperwork was complete Gio had to defend his thesis before a panel of luminaries. Of course, they were all very impressed. His thesis "Exploring the invasion of the guttural toad Sclerophrys gutturalis in Cape Town through a multidisciplinary approach" was co-supervised by Sarah Davies.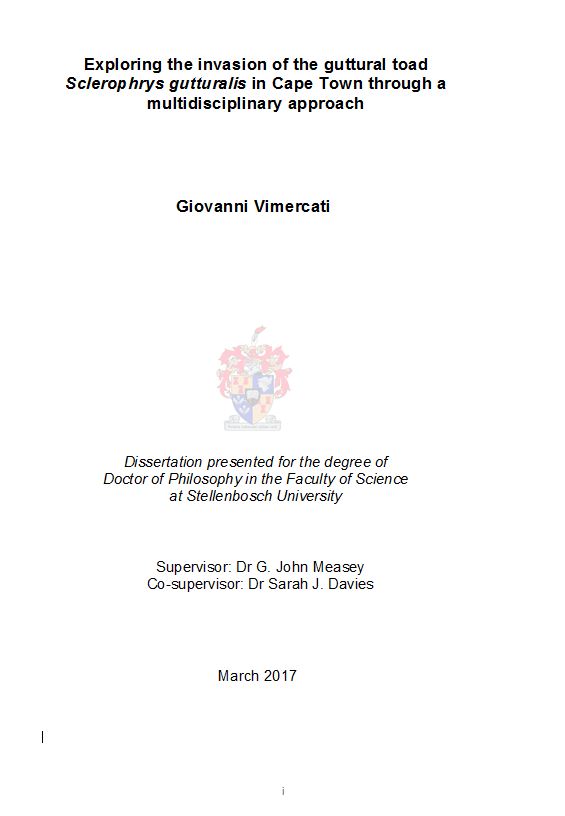 There wasn't much time to celebrate as we all flew off the next day to KZN. However, Gio managed to find time to stop by at the local supermarket to buy ingredients for a traditional dish.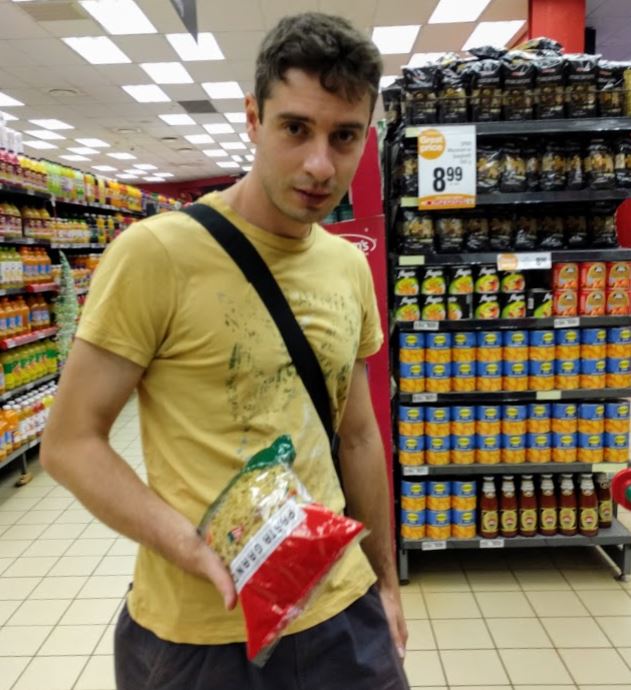 Giovanni Vimercati wrote in September 2013 saying that: "I am strongly interested to study how an invasive species can colonize new territories, interact with ecosystem and adapt to a novel ecological context, especially focusing my attention on reproductive, life history and phenological traits . Moreover, I would like to investigate possible local adaptations and phenotypic plasticity and  integrate among them its physiological, behavioural and dispersal constraints through a mechanistic approach. In this way, utilizing environmental and geographical data of South Africa, this analysis may allow to describe the fundamental niche of the species and its potential of invasion." He arrived in Stellenbosch in February 2014 to do exactly this with guttural toads. Only 3 years later, Gio has already submitted his PhD thesis. It's been great having you in the MeaseyLab. We've enjoyed all your enthusiasm, ideas and tutilage in pasta cooking!