Pretoria falls silent to hear Marike's peninsula moss frog.
MSc student, Marike Louw, presented her aSCR work to an eager audience at the Zoological Society of Southern Africa's (ZSSA) meeting at CSIR Pretoria, South Africa.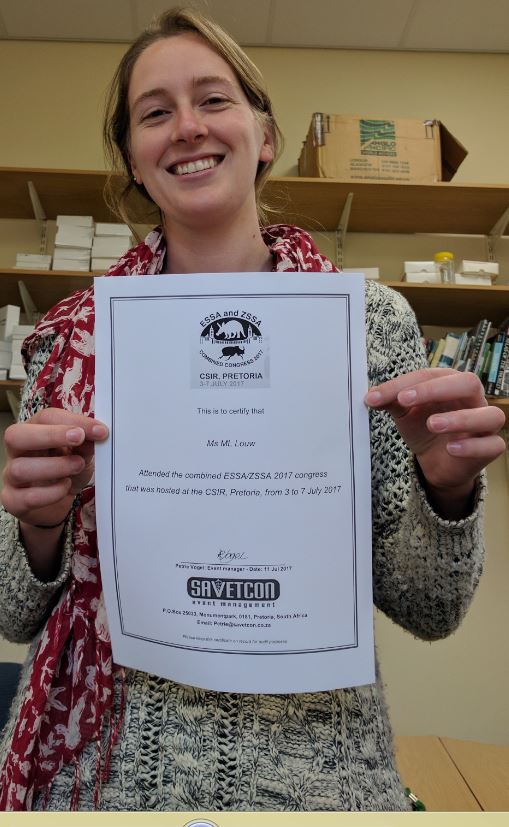 In this eagerly anticipated talk, Marike layed out her latest findings in the National Geographic sponsored project. 
Also at the ZSSA, Alex Rebelo presented his MSc work on the pyxicephalid radiation. 
Marike Louw, Res Altwegg, Andrew Turner, Jasper Slingsby, Ben Stevenson, David Borchers, & John Measey Densities of Arthroleptella lightfooti across the Cape Peninsula: preliminary results from acoustic spatial capture-recapture. 2017 Combined Congress of the Entomological and Zoological Societies of Southern Africa CSIR International Convention Centre, Pretoria, South Africa
Alex Rebelo & John Measey Frog Olympics: exploring the locomotor ecomorphology of the pyxicephalid radiation in southern Africa. 2017 Combined Congress of the Entomological and Zoological Societies of Southern Africa CSIR International Convention Centre, Pretoria, South Africa