Marike wins again
Congratulations (again) to Marike Louw for winning the best student speaker award at Fynbos Forum, 2017! Marike's talk is based on her MSc work on aSCR on the Cape Peninsula Moss Frog, Arthroleptella lightfooti. We're so please that you've decided to make prize winning a habit!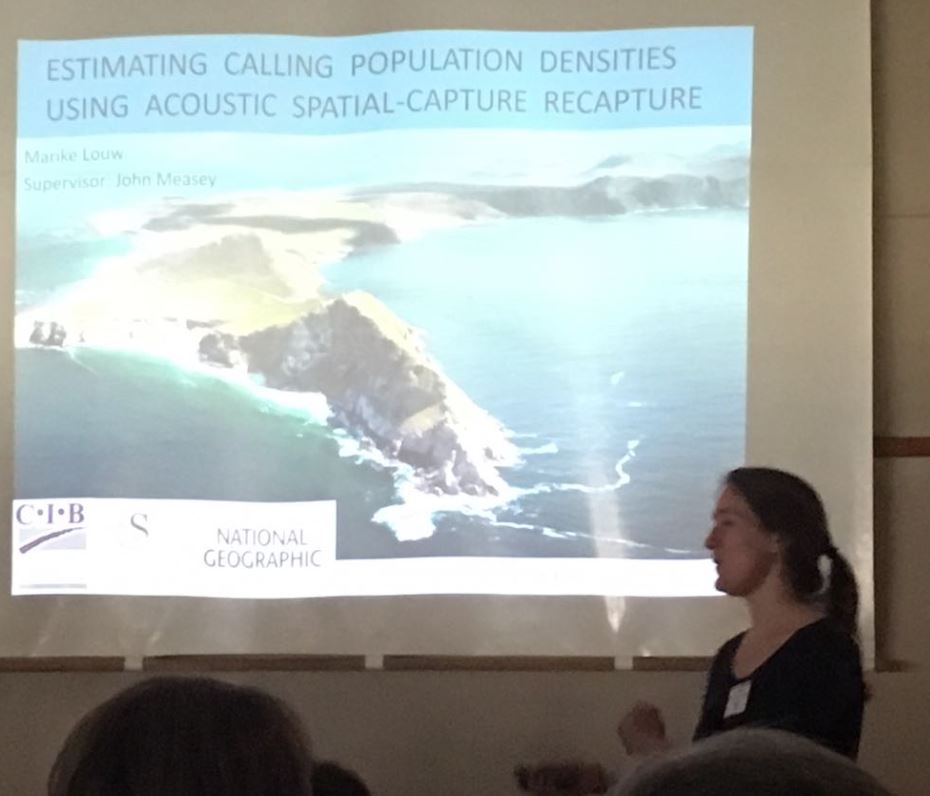 Fynbos forum is held annually at a different venue and brings together managers, practicioners and academics. 
The talk focussed on research being conducted on Arthroleptella lightfooti, the Cape Peninsula Moss frog, using a technique called Acoustic Spatial Capture-Recapture. The technique was explained in detail, from its conceptual basis to its physical application to the Moss frog species. Preliminary results obtained from 2016 were presented and immediate and longterm goals using this technique were outlined. Marike's research will enable us to build a better picture of moss frog density on the Cape peninsula, and how this endemic amphibian is affected by different management practices.

Louw, M. & Measey, J. 2017. Listen up! Eavesdropping on a Cape Peninsula Endemic. Fynbos Forum, Swellendam Showgrounds.  31 July – 3 August 2017.