Nice turnout for talk on invasive frogs at University of Mauritius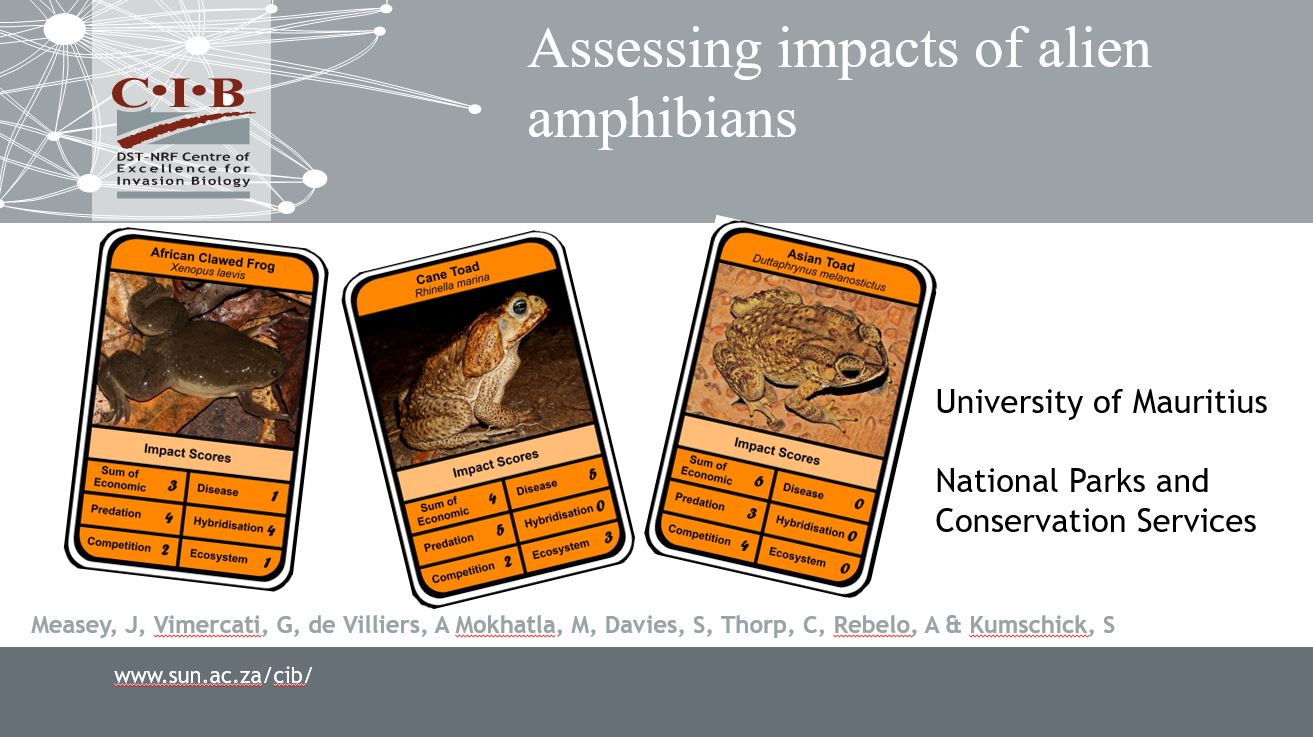 I gave a talk to the conservation class of Prof. Vincent Florens at the University of Mauritius, together with other luminaries who pitched. Using amphibians as an example of how to score impacts for invasive species. There were a lot of agreeing nods and understanding here when talking about invasive species. They have so so many and see the impacts daily. 
Watch out for a detailed blog on the Mauritius trip coming soon...