Invasive fish on the Krom
I spent a couple of days with Olaf Weyl's group on the Krom River, Cederberg, prior to the extirpation of invasive fish. Olaf's group has been monitoring the Krom for 2 years prior to the removal of alien fish by CapeNature. The trip was organised to train Honours students from all over South Africa by Olaf's post-graduate experts.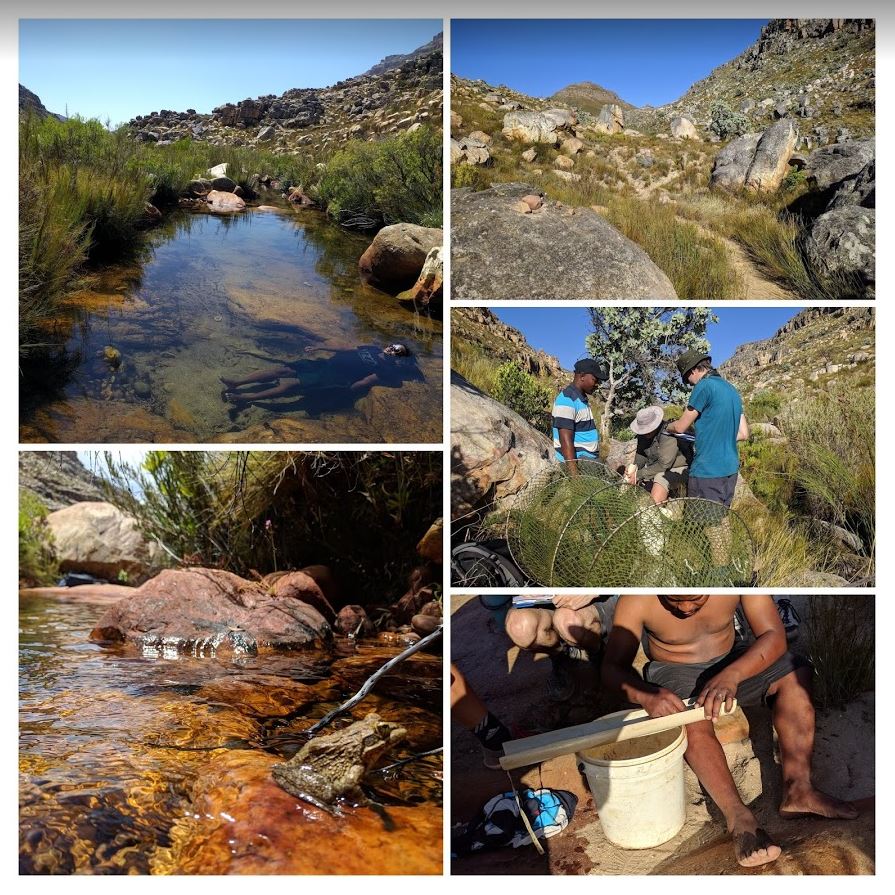 This stunning locality has invasive trout, bass and bluegills. The monitoring consists of assessments of current fish stocks before the extirpation. Olaf's group uses GoPro cameras, snorkling swim counts and fyke nets to assess current fish abundance. Once the Krom has been treated they will be able to track its recovery. 
Thanks to Olaf's group for organising the trip.