Magic March for thesis submission
A big congratulations to Mac and Marike for submitting their theses this March.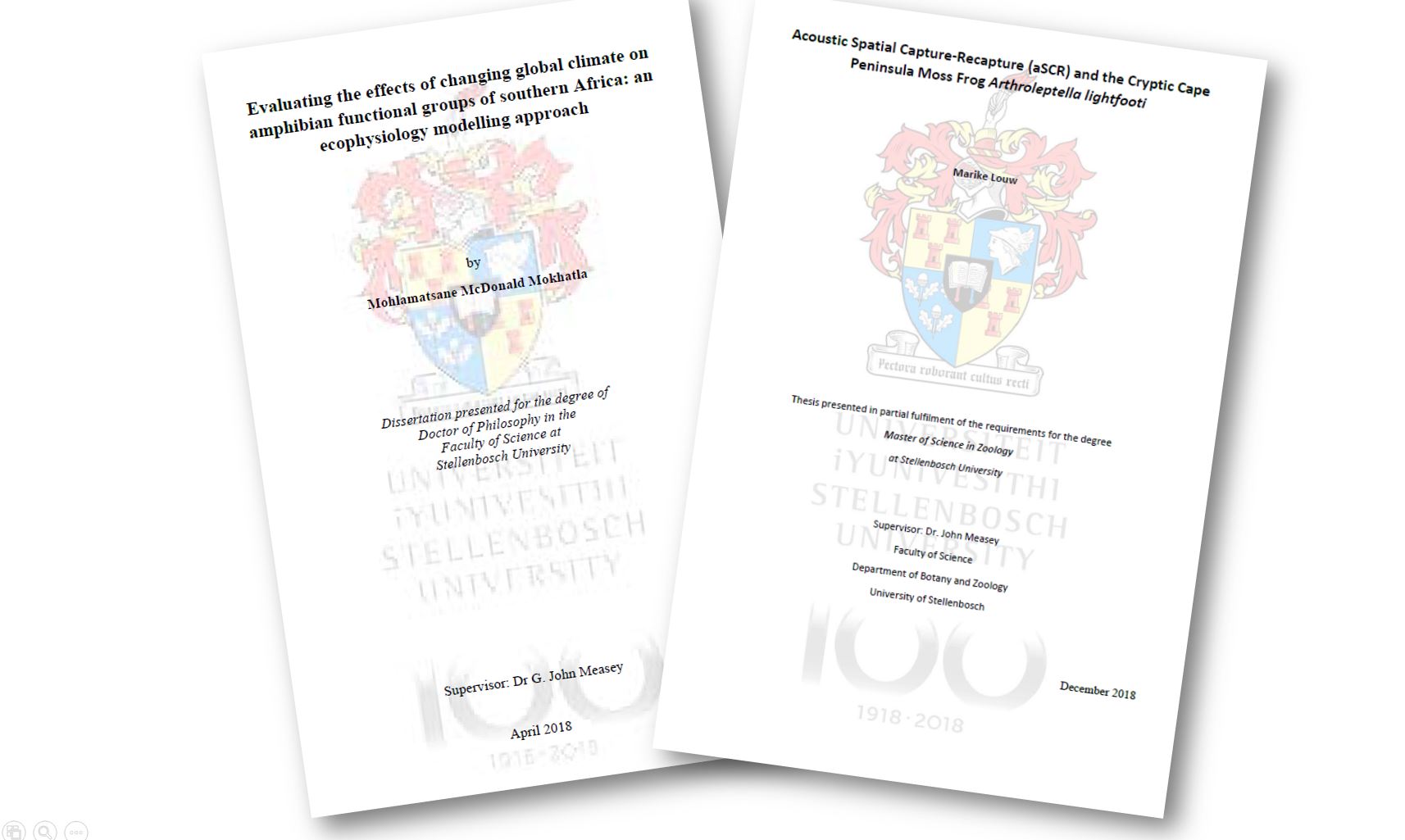 Mac's PhD thesis "Evaluating the effects of changing global climate on amphibian functional groups of southern Africa: an ecophysiology modelling approach" uses performance, morphology, physiology and modelling to predict species distributions in southern Africa.
Marike's MSc thesis "Acoustic Spatial Capture-Recapture (aSCR) and the Cryptic Cape Peninsula Moss Frog Arthroleptella lightfooti" uses the aSCR technique to determine population density with many acoustic arrays.
Well done to you both! Very fine pieces of work indeed.