From low to high, a search for extreme African clawed frogs
Had a great time in the field at some extreme sites in South Africa with Honours project student, Carla Wagener.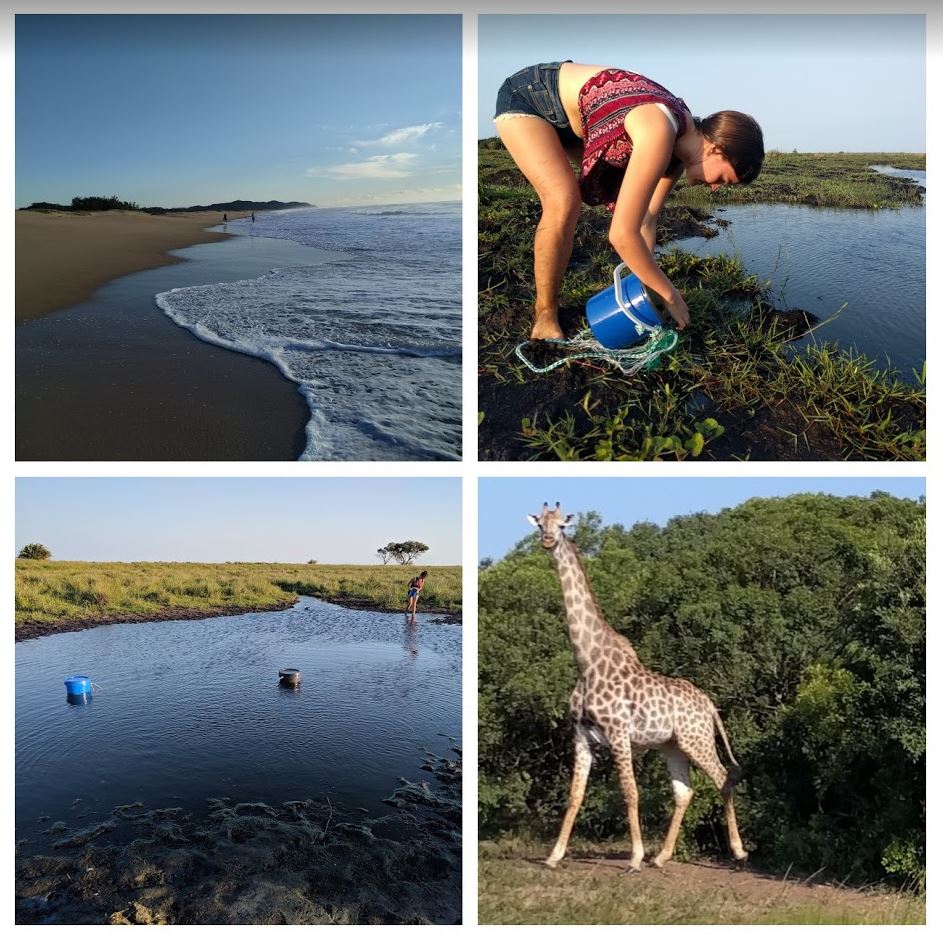 We started low, trapping in sites within the iSimangaliso Wetland Park. There we were setting traps in shallow muddy pools with warm water, while lots of animals looked on.
Then we got high at the amazing Royal Natal National Park. We climbed up to 3100 m asl, and set traps and searched in the icy river waters.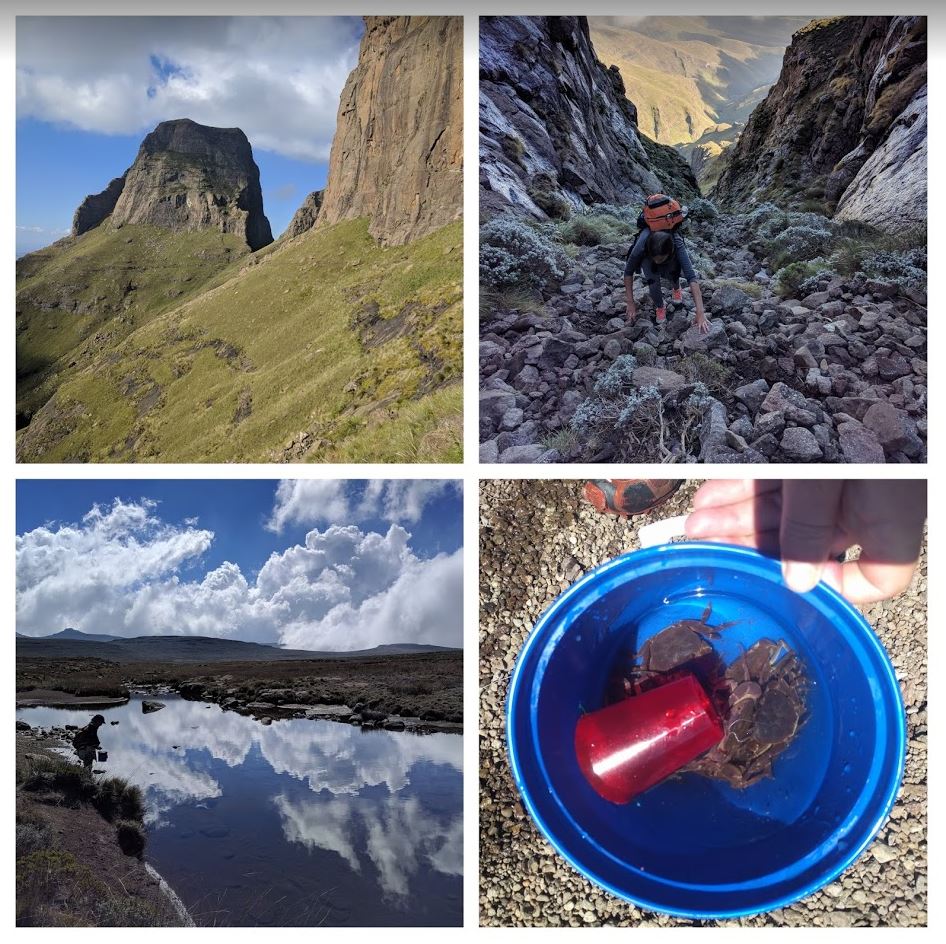 Sadly, we only managed to get crabs in our traps, but we found a whole lot of frogs at 2000 m that Carla will use in her project. We'll have to return to the Drakensberg another time to get the highest platannas in South Africa.
Now Carla has to use the frogs to do her experiments. More news on how this progresses here on the blog.