A personal achievement: African clawed frogs on 5 continents

I've spent quite a few years working on African clawed frogs now, starting work in the UK and the USA, then in South Africa, in Chile and France. But this month I added catching them on a new continent when I set some traps with Supen Wang in a small aquaculture area next to Kunming Lake, Yunnan Province, China.
We manufactured five bucket traps in my Kunming hotel room, and set them overnight in shallow waters of the lake. The next morning, we had 5 small albino clawed frogs. Supen had seen a single adult by torchlight some years back, but I'd guessed that there was an established population at this site, and so it proved to be.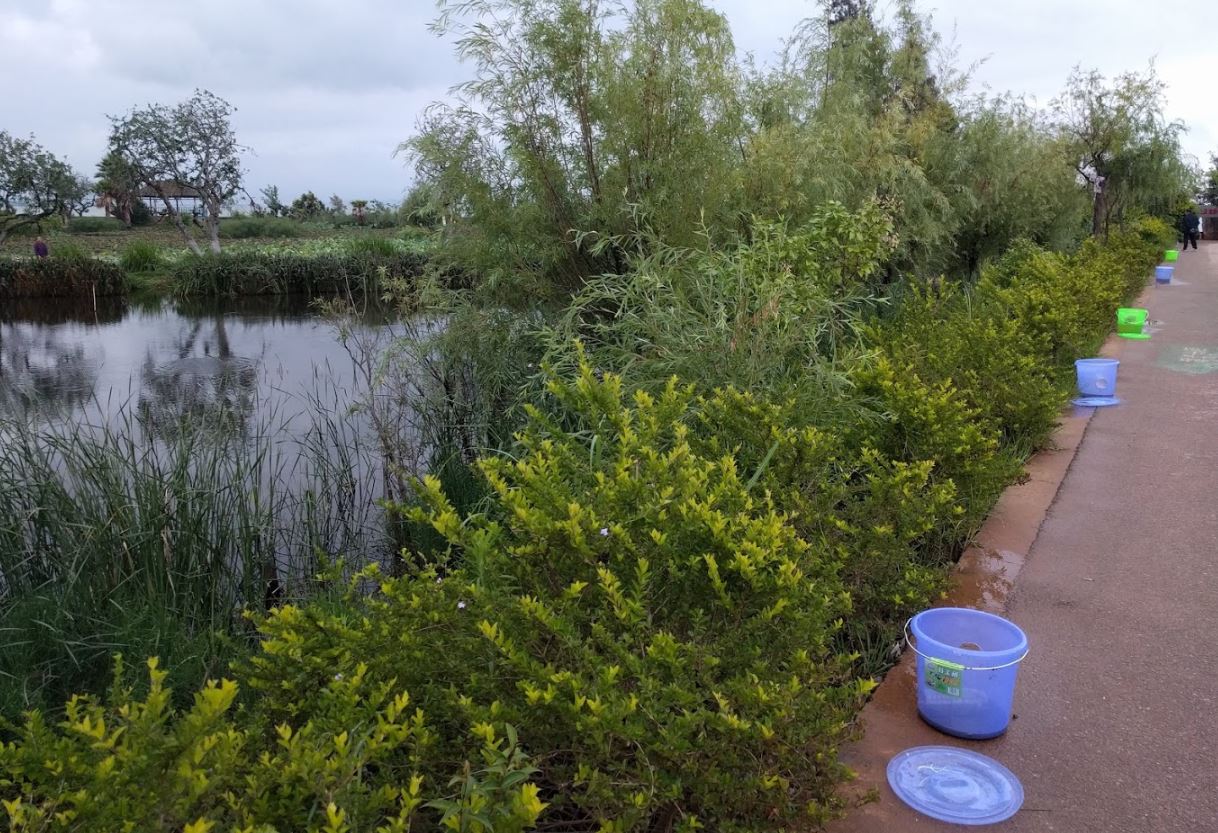 To my knowledge, this is the first reported invasive population of albino African clawed frogs. I had previously speculated that albino frogs were unlikely to establish as they are too easily seen by predators. It's really interesting to see that I was wrong, and I'm really looking forward to finding out more about it.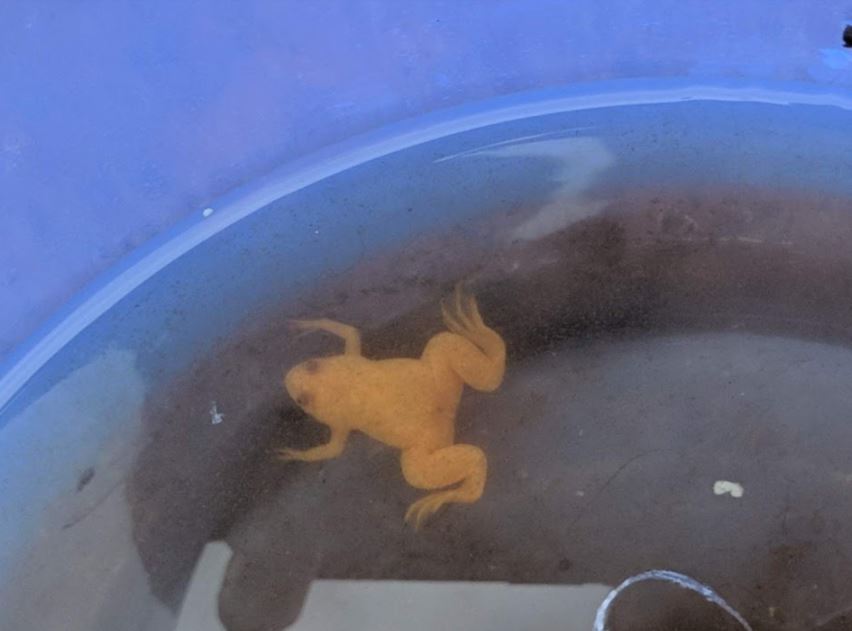 Thanks to Supen for making it happen & watch this space for more information on the Chinese invasion of Xenopus laevis.