The MeaseyLab Retreat – 2018
Once again, it was time to head to the wilds of Kleinmond to all work together towards a common goal, while at the same time contemplating where we've got to in 2018.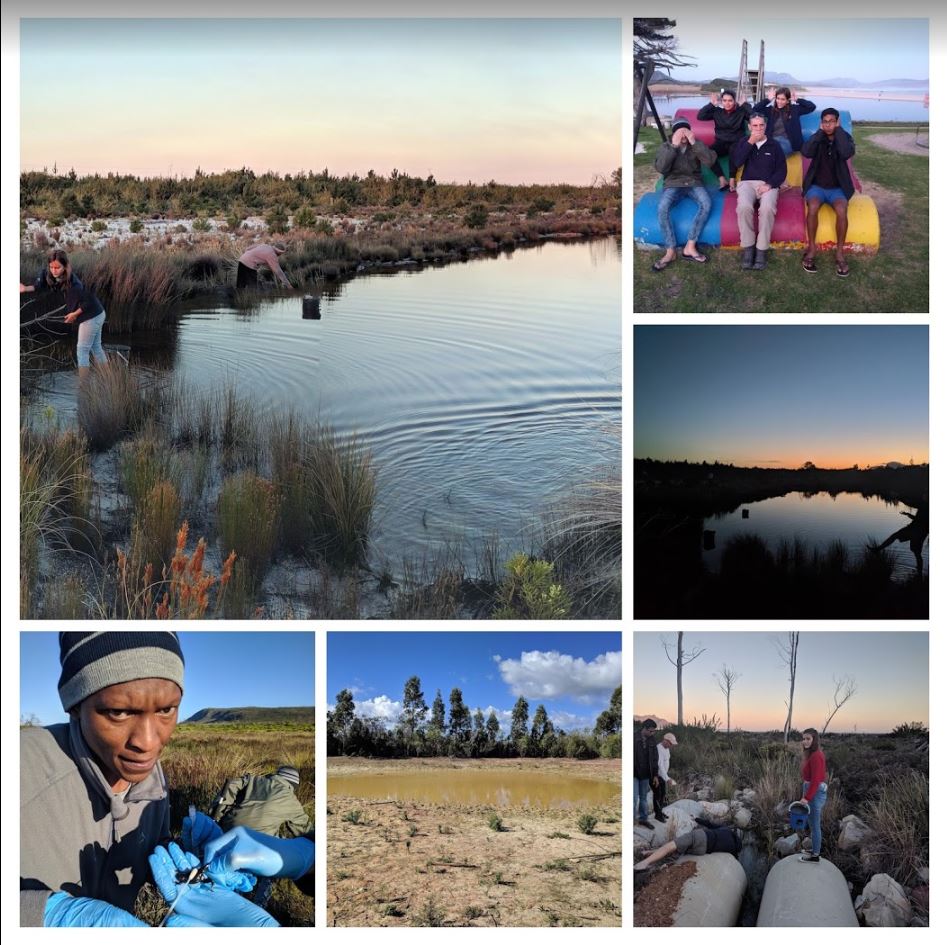 It was a great space to reflect and plan for the next lab project (MeaseyLab projects). We've come up with a really interesting take on looking at the end of the pet trade: the fate of pet amphibians. This will be the focus of our joint activities moving forwards. Looking forward to linking this post to the coming publication (watch this space!).

This year we were joined by Drs. Morne du Plessis and Moeti Taioe from the Pretoria Zoo (now in SANBI). Both researchers are interested in the skin microbiome of frogs, and we were helping them swab both Xenopus species as part of their project.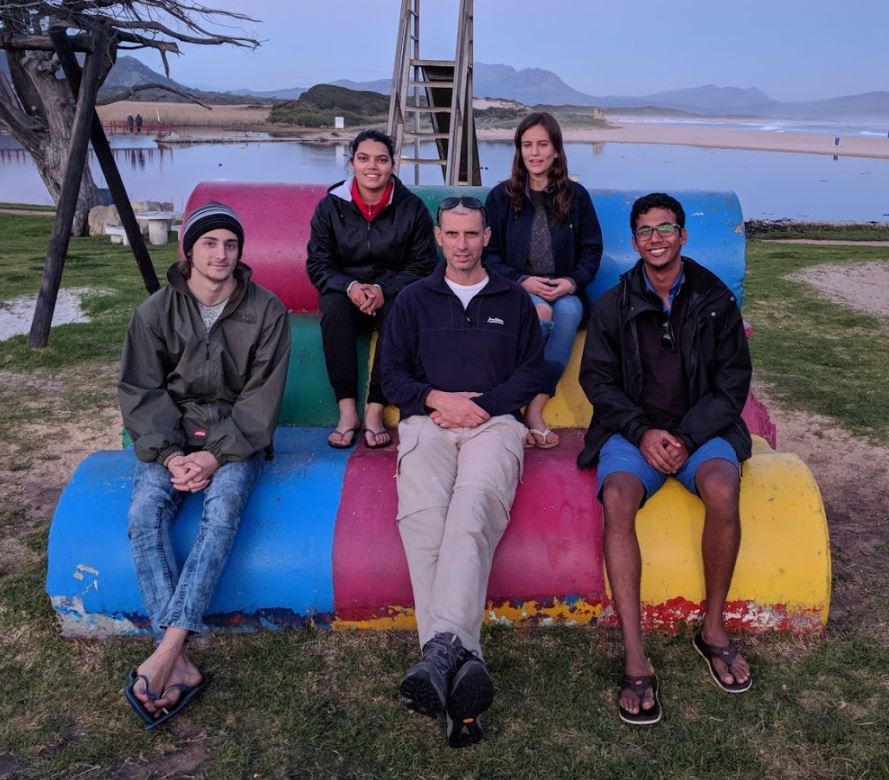 Left to Right: Damian Van Aswegen, Reesher Kearns, John Measey, Carla Wagener, Nitya Mohanty. Nolwethu Jubase and Natasha Kruger missed the team photo - maybe next year!
Just to show that we did actually do some real work, here's a short video of our activities:
Thanks to all lab members who took part. To those who were away, we look forward to retreating with you sometime in the future.