Nitya takes the big prize at the CIB Annual Research Meeting
Following in the lab tradition, Nitya has added to our collective pride by taking the prize for the best PhD at the CIB ARM. This year, contestants for the prizes had to write an articles for The Conversation, an online magazine written entirely by academics.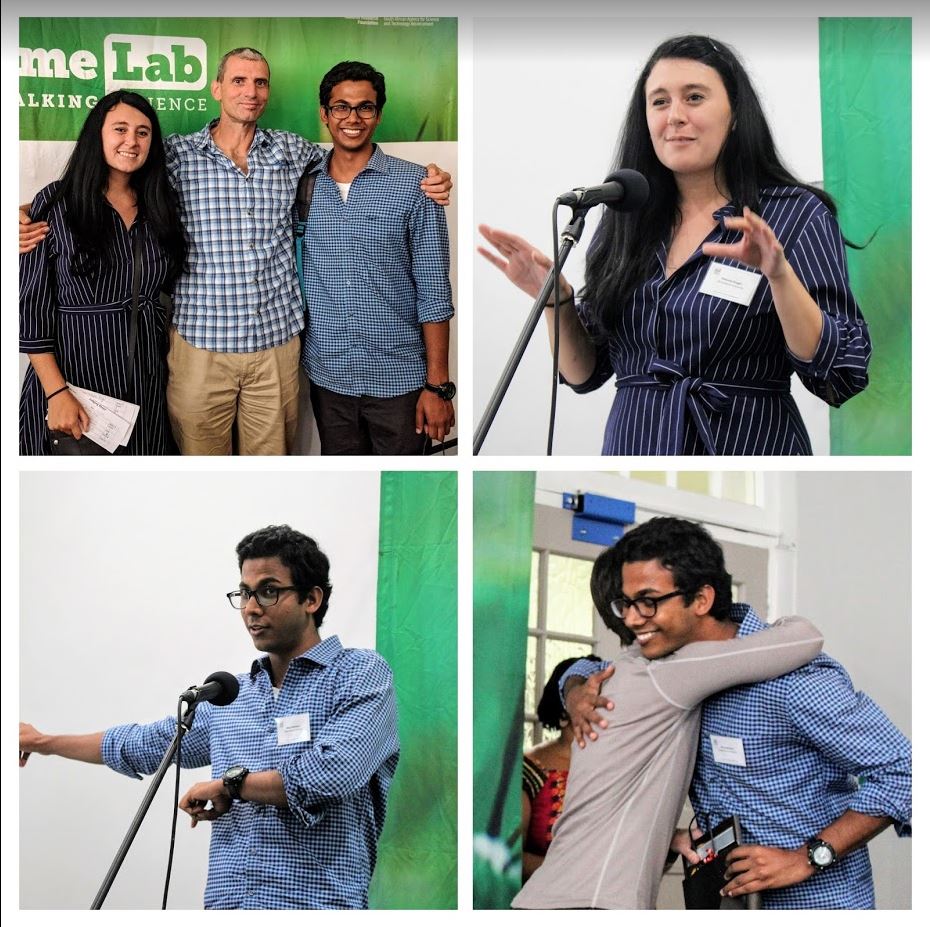 Top Left - Natasha, John & Nitya represented the lab. Top Right - Natasha talked about her tadpole behavioural experiments.
Bottom Left - Nitya talked about his tadpole survival experiments. Bottom Right - Nitya receives his prize from Sarah Davies.
The talks (see above) were all done in the style of the FameLab, and although neither won this heat, Nitya was invited to present his talk among the finalists. His catch phrase "babies can be mean" went down well with the crowd as well as his interjection with "spoiler alert" when Olaf Weyl guessed his tadpoles' survival had gone to zero.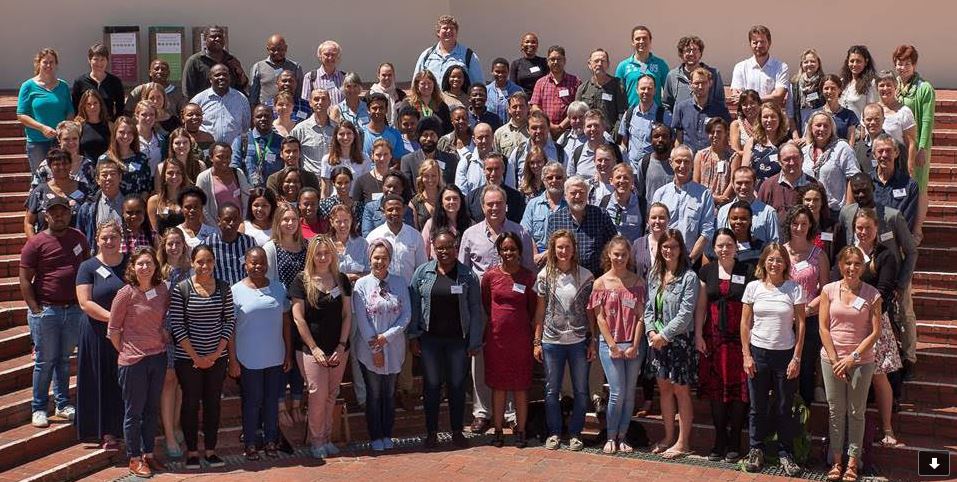 It was a great meeting with lots of antics that were topped off by a great meal at Middelvlei Wine Estate.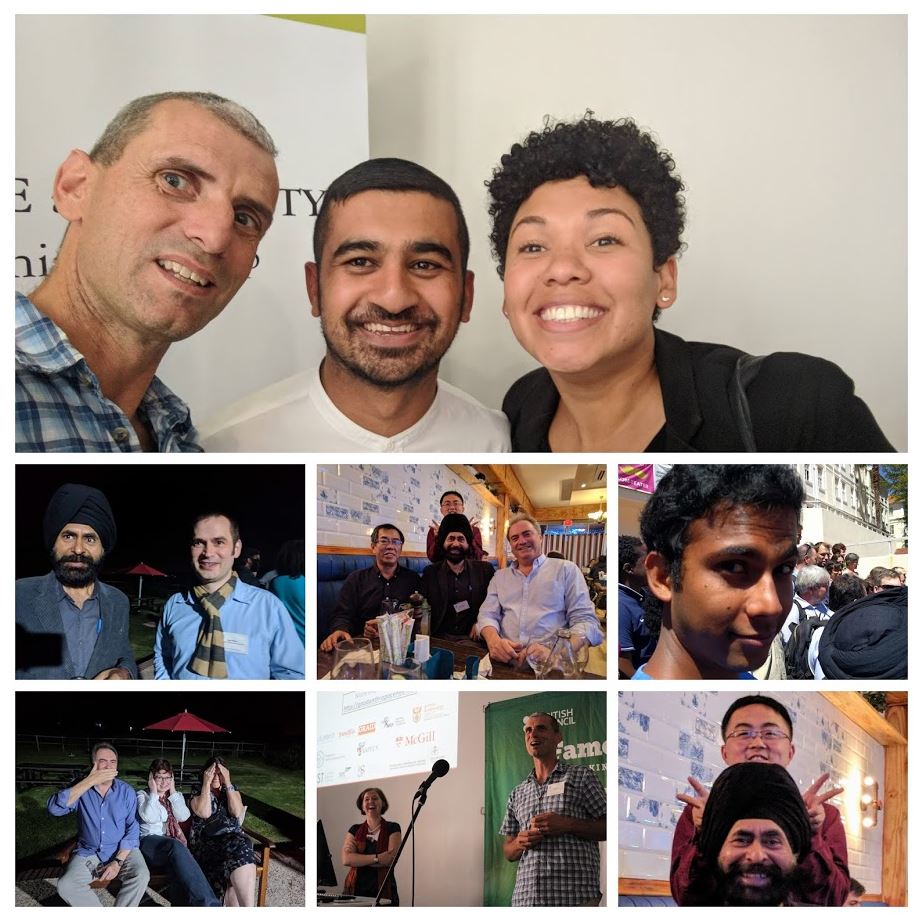 Top - John meets Oz and Candice from The Conversation
Middle left - John W & Inderjit post for a shot. Middle middle - Bo Li, Inderjit and Dave Richardson Pose for the camera. Middle right - Nitya removes his glasses for the group photo
Bottom left - Dave, Christy & Corlia are the 3 monkeys. Bottom middle - Oonsie Biggs takes questions from the audience. Bottom Right - Tricksy Ming poses with Inderjit