Once in a while it's good to learn a new technique
Adriana and Carla were on hand to teach us how to make non-traditional caipirinha. Traditional caipirinha is made with cachaca (a distilled spirit made from fermented sugarcane juice), added to sugar, crushed ice and crused limes. It's great to sit and drink on a Brazilian evening (but don't have too many).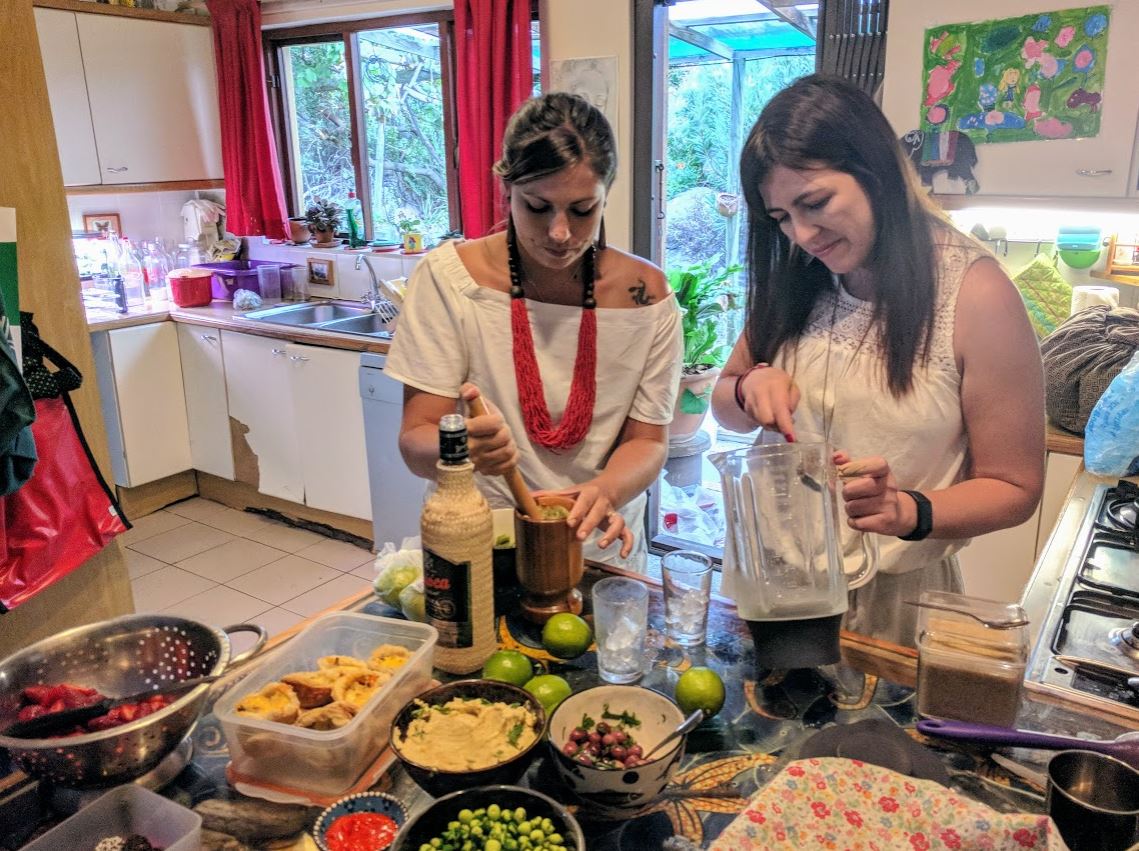 Instead of limes, they made caipirinha with strawberries, kiwi fruit and combinations of lime with other fruit. They all went down very well and relatively quickly. Once we'd all had our fill of blesbok curry (thanks Nitya for bringing the spices), it was time to relax.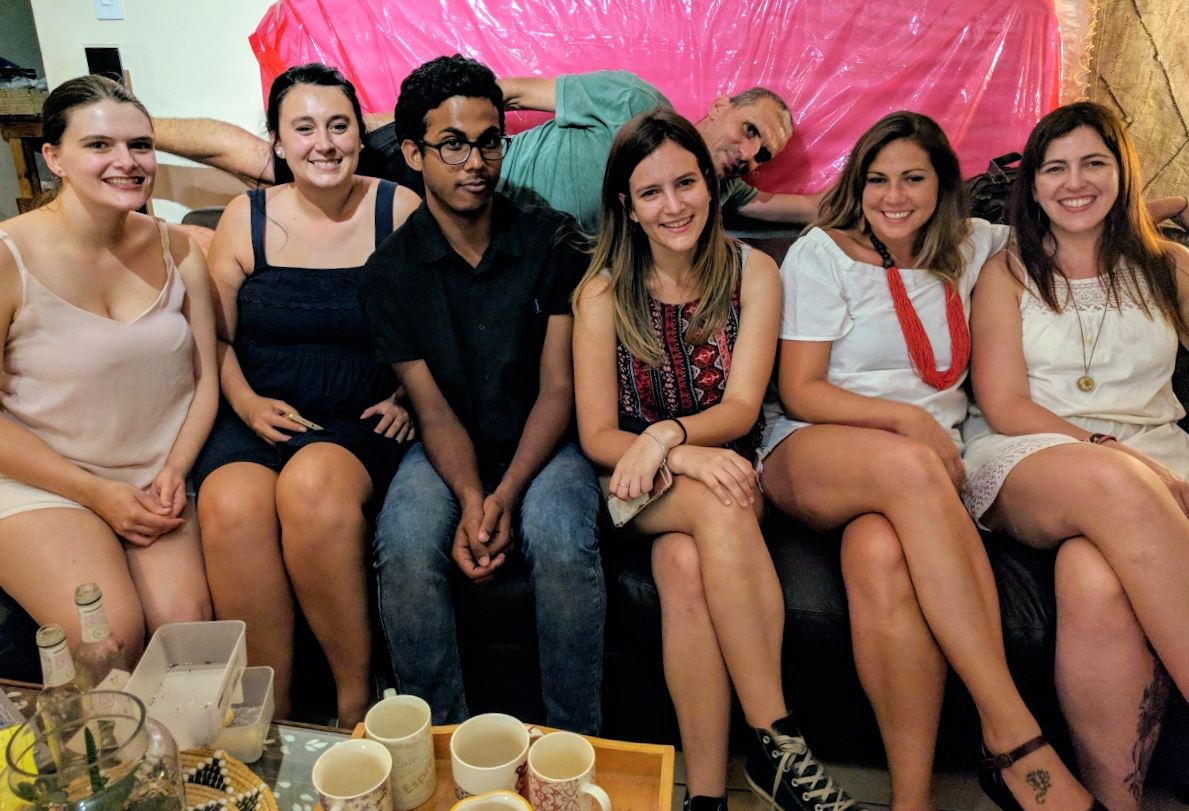 Thanks everyone for coming and making it such fun!