Alex's paper is published in BJLinnSoc
Alex Reblo spent a very long time chasing frogs up and down a race-track up and down the country. In the end, he managed to get performance and morphometric data on 25 species and 215 individuals of pyxicephalid frogs. That's remarkable. Then he analysed all of his results in a phylogenetic framework (of his own making). Lastly, after finishing his thesis (for which he received a cum laude), Alex turned this chapter into a brilliant paper, published today.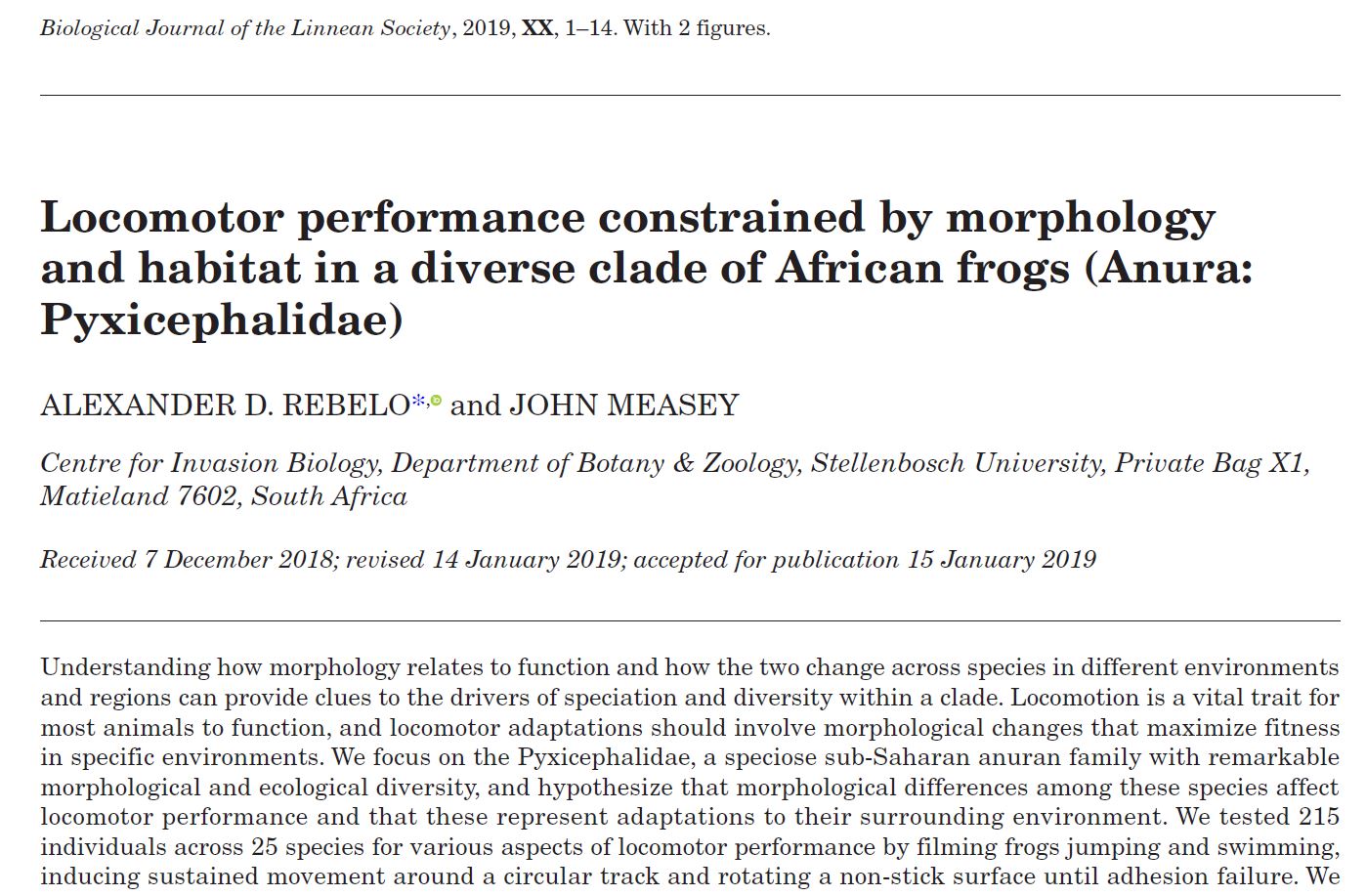 The Pyxicephalidae is the most speciose family of frogs in southern Africa, making up more than half of all the species in South Africa. They are surprisingly diverse, inhabiting all of the country's biomes, from deserts to forests and swamps. They go from the smallest of our frogs (the aptly named micro frog) to the largest (the African bullfrog). They have also adapted into many forms, burrowing, swimming, tree living, not to mention a host of different reproductive traits. They really are a remarkable family.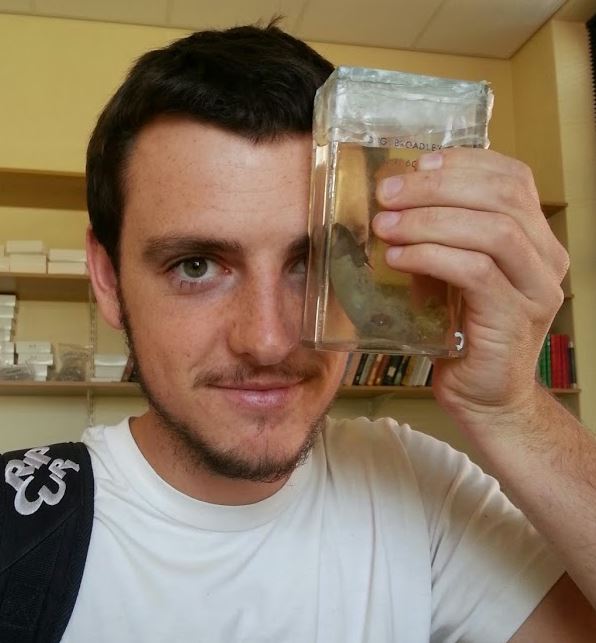 Alex has his own YouTube channel where he's published some of the amazing things that he saw doing his MSc. In the clip below, you'll see the Klipheuwel Dainty Frog (Cacosternum aggestum) calling...
Alex specifically wanted to know whether there was evidence that these frogs had adapted to their environment. I won't spoil it for you, but encourage you to read his excellent paper:
Rebelo, A. & Measey, J. (in press) Locomotor performance constrained by morphology and habitat in a diverse clade of African frogs (Anura: Pyxicephalidae). Biological Journal of the Linnean Society http://dx.doi.org/10.1093/biolinnean/blz007 pdf