Celebrating 5 years of working at the CIB
It was on the 1st April 2014 that I started working at Stellenbosch University in the Centre for Invasion Biology hub. At the time, I knew that it was a great opportunity to work in one of the foremost research centres of South Africa. Now I know that it's the best place to work on biological invasions the world over, and I here I'm going to share with you 5 reasons why the CIB is the best place that I've ever worked:
A fab team
The Centre for Invasion Biology has the most amazing Core Team of invasion biologists all over South Africa. I've collaborated with quite a few of them, and it's always a pleasure. The team encompasses those who are specialised in ecology, restoration, conservation, mathematics and social science. Together they make up the invasion scientists needed to tackle invasions anywhere. They cover a wide array of taxonomic groups, remain flexible to studying a whole lot more, and are keen to collaborate and interact with each other.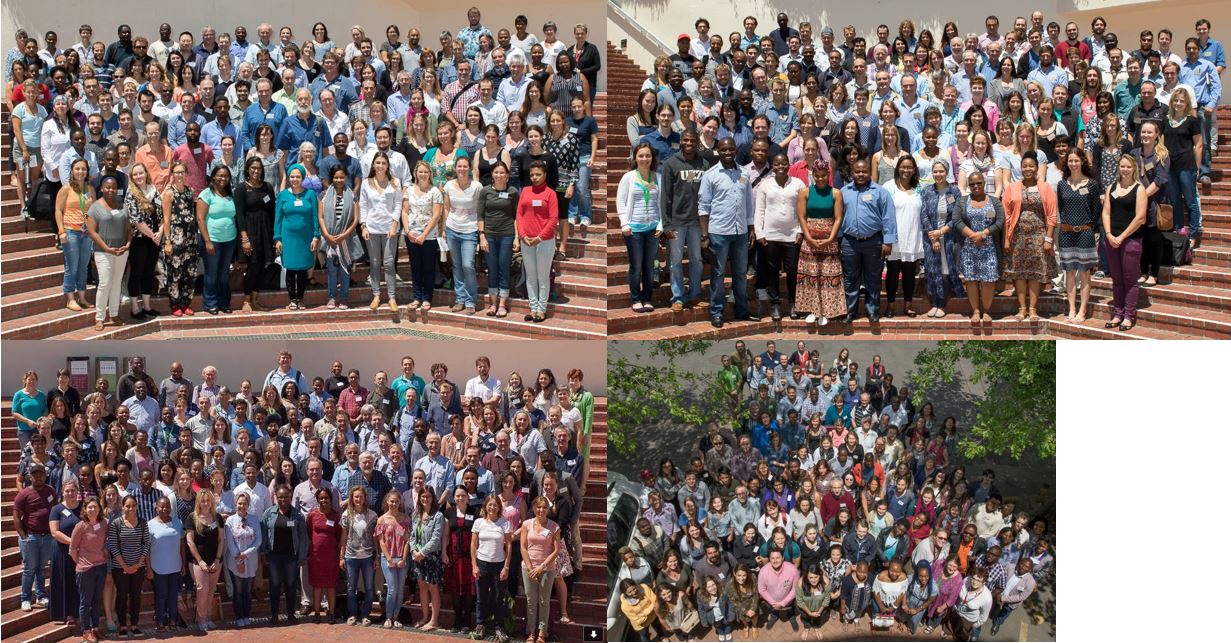 A wider group of associates and alumni
The CIB has an amazing global extended network that is really important to provide context and perspective to work done in South Africa. These people contribute to some of the more ambitious projects on global invasions for which the CIB has now become world renowned. Annual workshops and meetings, inclusions on ideas and initiatives. Our associates are an exceptional 'go to' group, and we appreciate their input on many of our projects.
Our students and post-docs
We wouldn't be much without our excellent and hard-working students and post-docs. Working at a Centre of Excellence is no place for slackers, and our students become global leaders in invasion science. We try our best to put them at the centre of everything that we do, but we expect a lot from them, and it's amazing how well they deliver.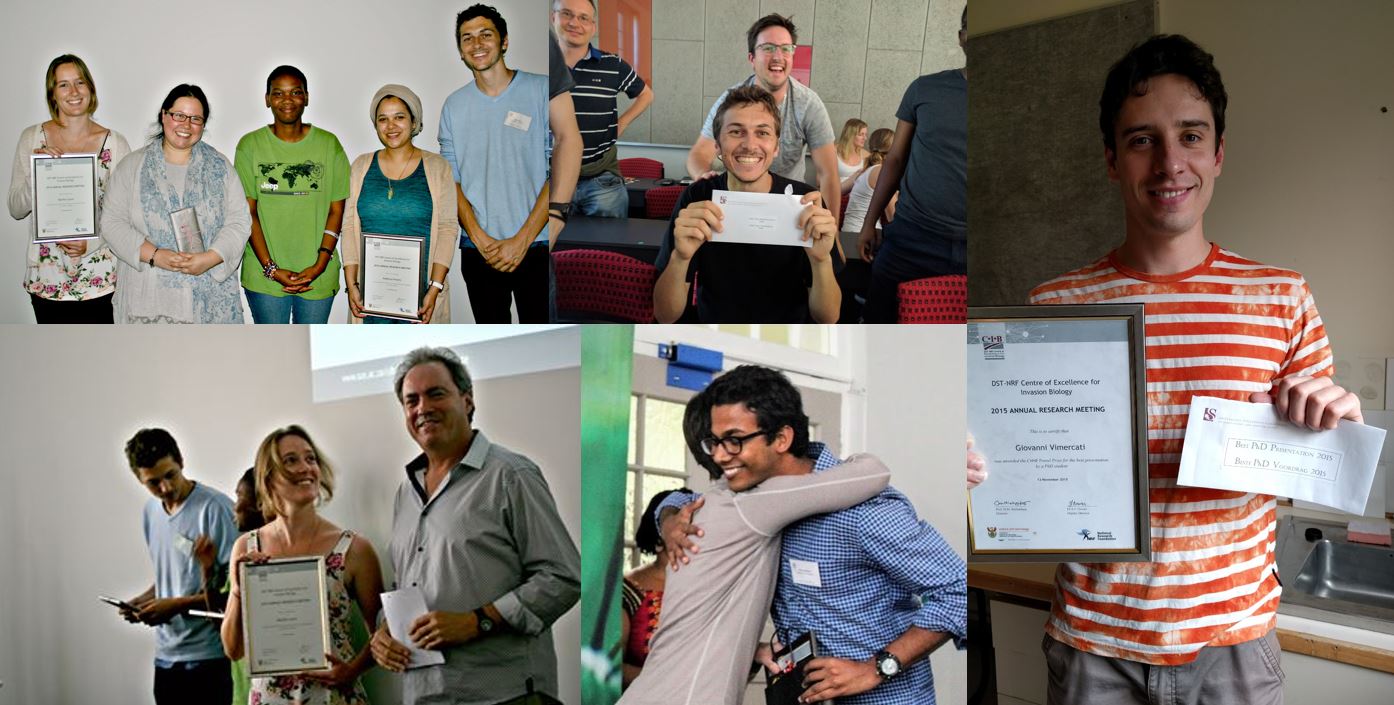 Our administrative and technical team
Too often, I hear other researchers moaning about the ever increasing administrative burden that universities, museums and institutes place upon researchers who are already working over any reasonable capacity. In the CIB hub, we are buffered from this by our wonderful administrative and technical staff. In particular, it's important to mention Christy Momberg who always goes the extra mile for my students and visiting researchers. Our administrative and technical staff really are responsible for a great deal of the success of the CIB. We certainly couldn't do it without them.
The ever growing and fascinating problem of invasive species
Let's not forget the plants and animals that inspire us. They are amazing and constantly fill us with surprises. South Africa is home to the most amazing diversity, and to top that has a bewildering array of invasions that keep us busy every day.