Winter Outings listening for frogs
Those of you with long enough blog memories will recall Debra Stark, and her work on the Rough Moss Frog (Arthroleptella rugosa) on the Klein Swartberg near Caledon (see blog post here). Debra's work was to assess the entire population of Rough Moss Frogs, a feat only possible as they occur there and nowhere else. Debra's work is now in press as a chapter in a book (see Stark et al here), but the frogs continue to call every winter on the mountain.
As one of the projects for Alessandra to learn the aSCR technique (see here), we decided that another estimate of how A. rugosa are doing on the Klein Swartberg was in order. So today we set out to explore the mountain again.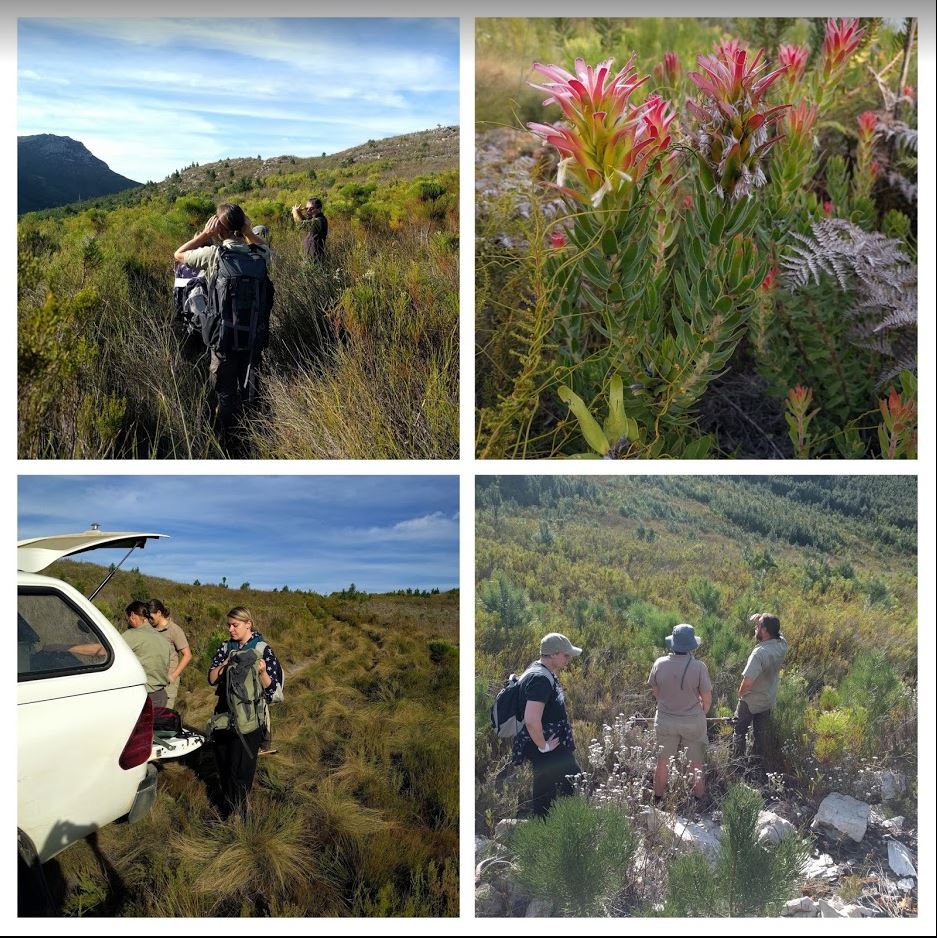 The march of pines over the mountain has been horrific since we were last there. And that's not all. In this picture below you'll see eucalyptus, pines and hakea all taking over the mountainside, with just a small amount of fynbos visible.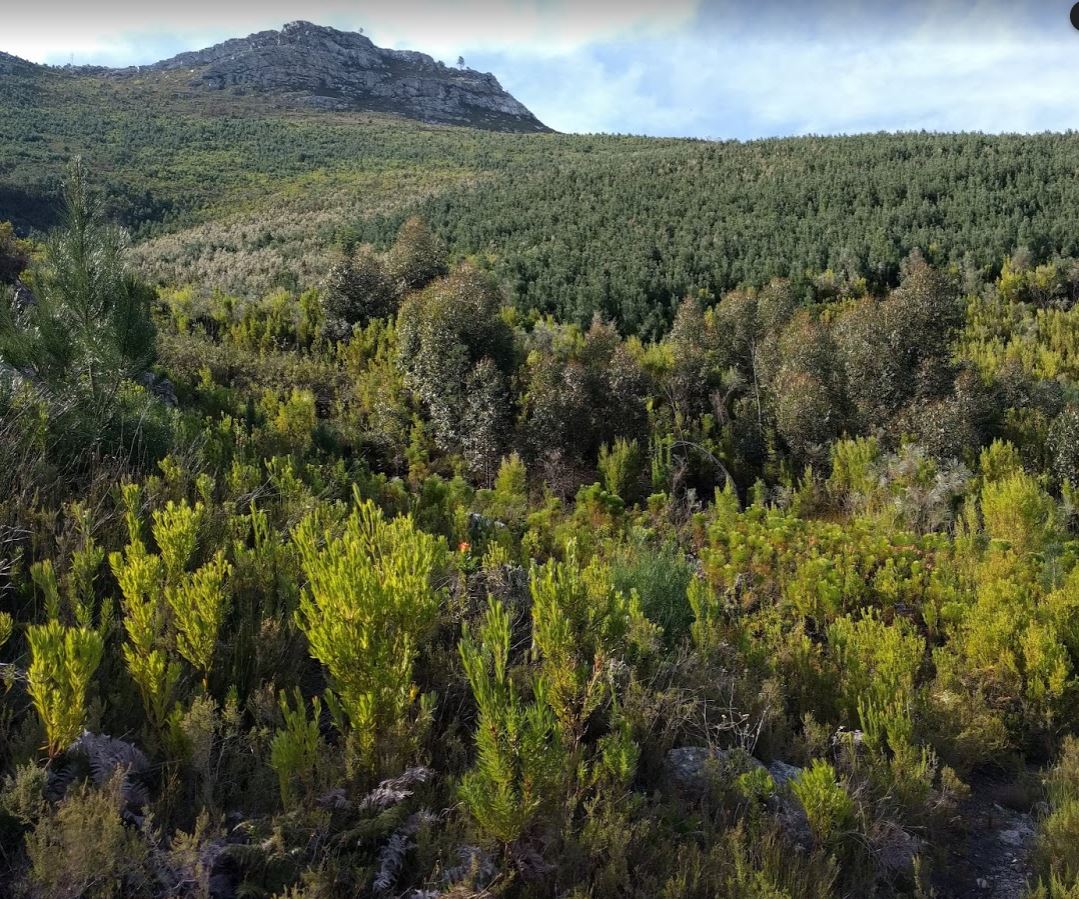 The numbers of frogs we heard were probably the lowest on any trip that I've made. A combination of poor winter rains and invading alien species drinking up all of the ground water. We'll be back soon assessing the total population again.