AC21 POSTGRADUATE COURSE: INVASIONS SCIENCE FOR SOCIETY: HANDS-ON EXPERIENCE OF ENVIRONMENTAL, SOCIAL AND ECONOMIC IMPACTS OF ALIEN SPECIES
Invasive species offer many important challenges to society. Their presence is intrinsically linked to human actions, but their impacts are felt across a wide range of environmental and socio-economic levels. Despite the severe impacts from invasions in past centuries, new introductions continue at an unprecedented rate and we require a new generation of invasion scientists to tackle the growing range of issues that invasive species bring. To this end, the Centre for Invasion Biology (C·I·B), with its hub at Stellenbosch University, organised the AC21 Postgraduate course: Invasions Science for society: hands-on experience of environmental, social and economic impacts of alien species. The course was designed to appeal to a wide range of participants from many backgrounds, whilst giving a uniquely African viewpoint on the issues around invasive species.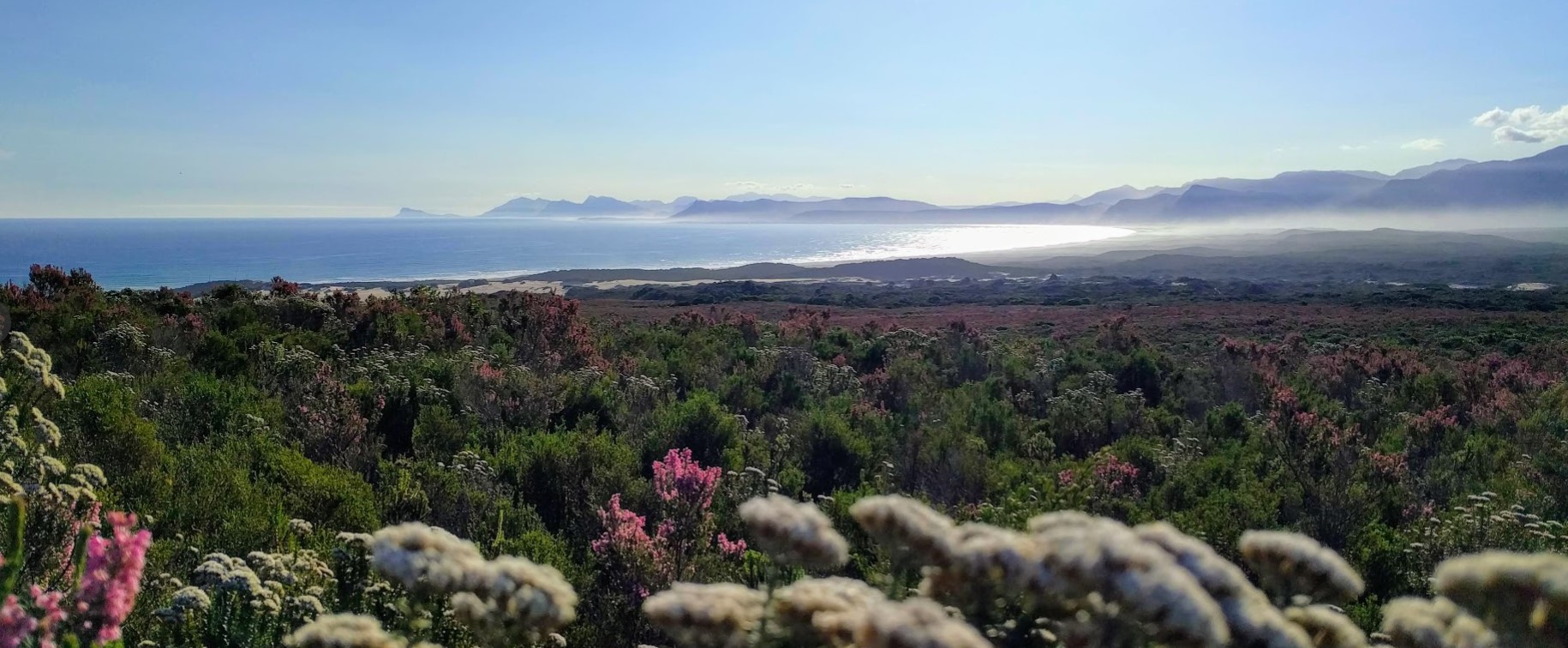 Spectacular! The setting for the 2019 AC21 postgraduate course: Invasion Science for Society

The course took place within the breath-taking scenery of the Overberg, in South Africa's global biodiversity hotspot: the Cape Floral Region. Although it took place in the height of winter, we enjoyed some marvellous weather, as well as a taste of Cape storms. The course also took advantage of the local environment to make outings getting a handle on the different local challenges from invasions.
The course took the form of a series of workshops conducted by C·I·B staff together with two invited international guest lecturers.
Prof John Wilson (C·I·B) challenged course participants to locate and neutralise an incursion of invading Australian Banksia ericifolia. This species had been introduced by flower growers, but after abandoning their farm, the species spread into nearby fynbos habitat. Despite removing nearly 300 individuals, the habitat still needs more follow up visits to ensure that the treatments have been effective.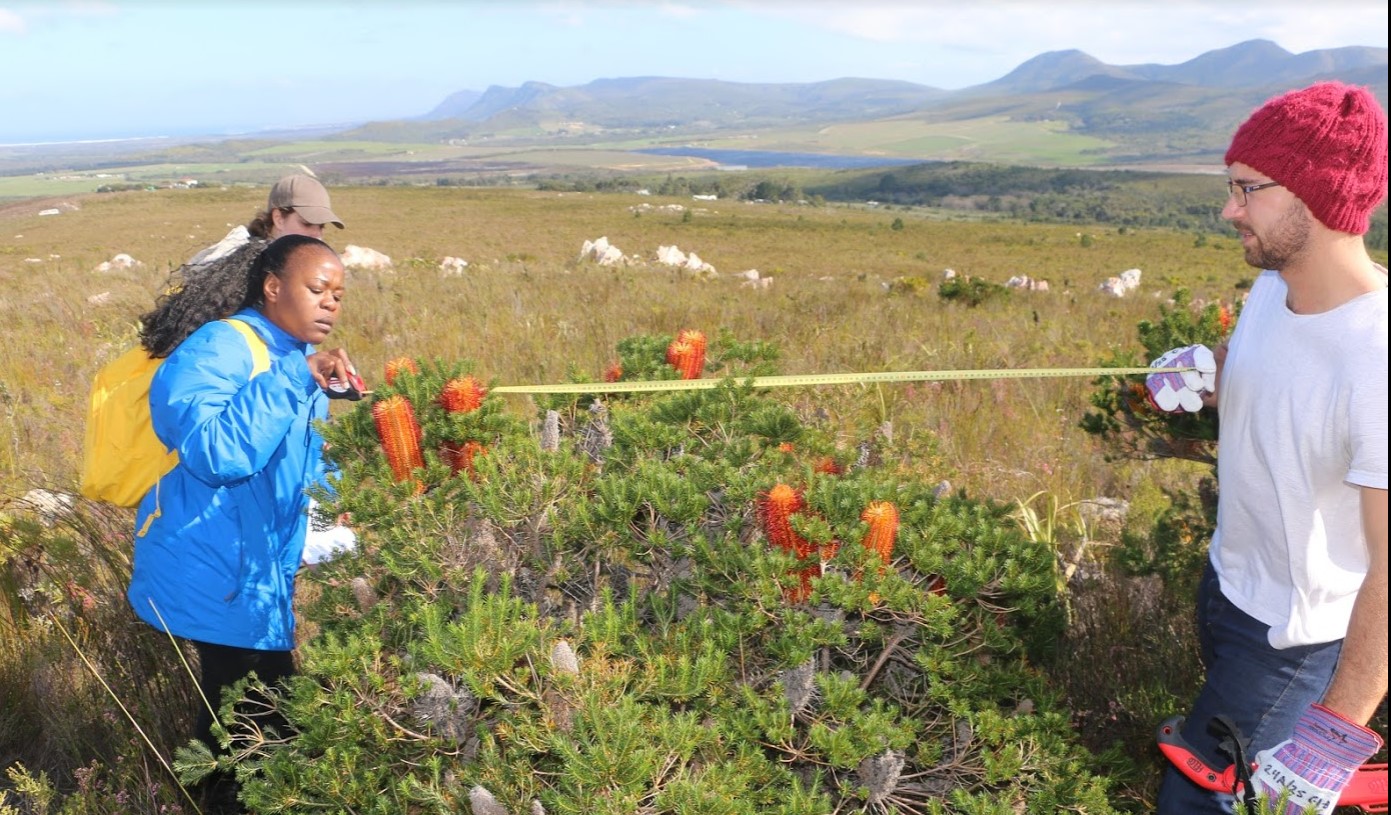 Collecting data on the invasive Banksia ericifolia before removing them.
Dr Tammy Robinson (C·I·B) took the students to the local port town of Gansbaai to explain how marine invasions are transported through ocean going vessels. Large ships can carry invasive propagules in their ballast water, while smaller boats often carry invasive species as a result of hull fouling. Although these problems can be tackled through legislation, there are important economic impacts to be considered.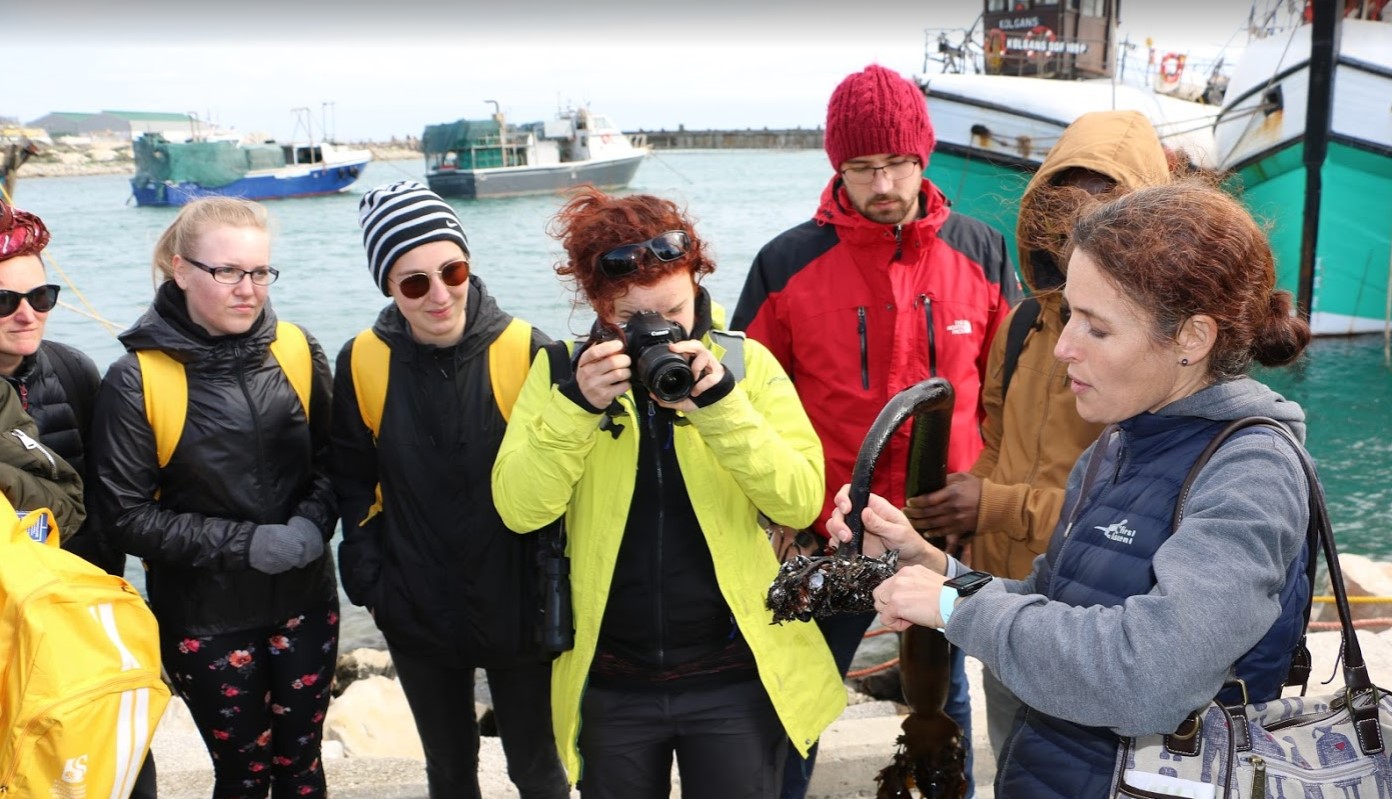 Dr Tammy Robinson shows students an invasive mussel attached to a kelp holdfast.
Prof Karen Esler (C·I·B) explained the complicated tasks of restoring local habitats after an invasion. After 10 years, the sites visited look considerably better, but still require a lot of attention before they can be considered as restored. Different invasive species leave different impacts on the invaded ecosystem, and this sometimes results in permanent impacts that can only be mitigated during the restoration process.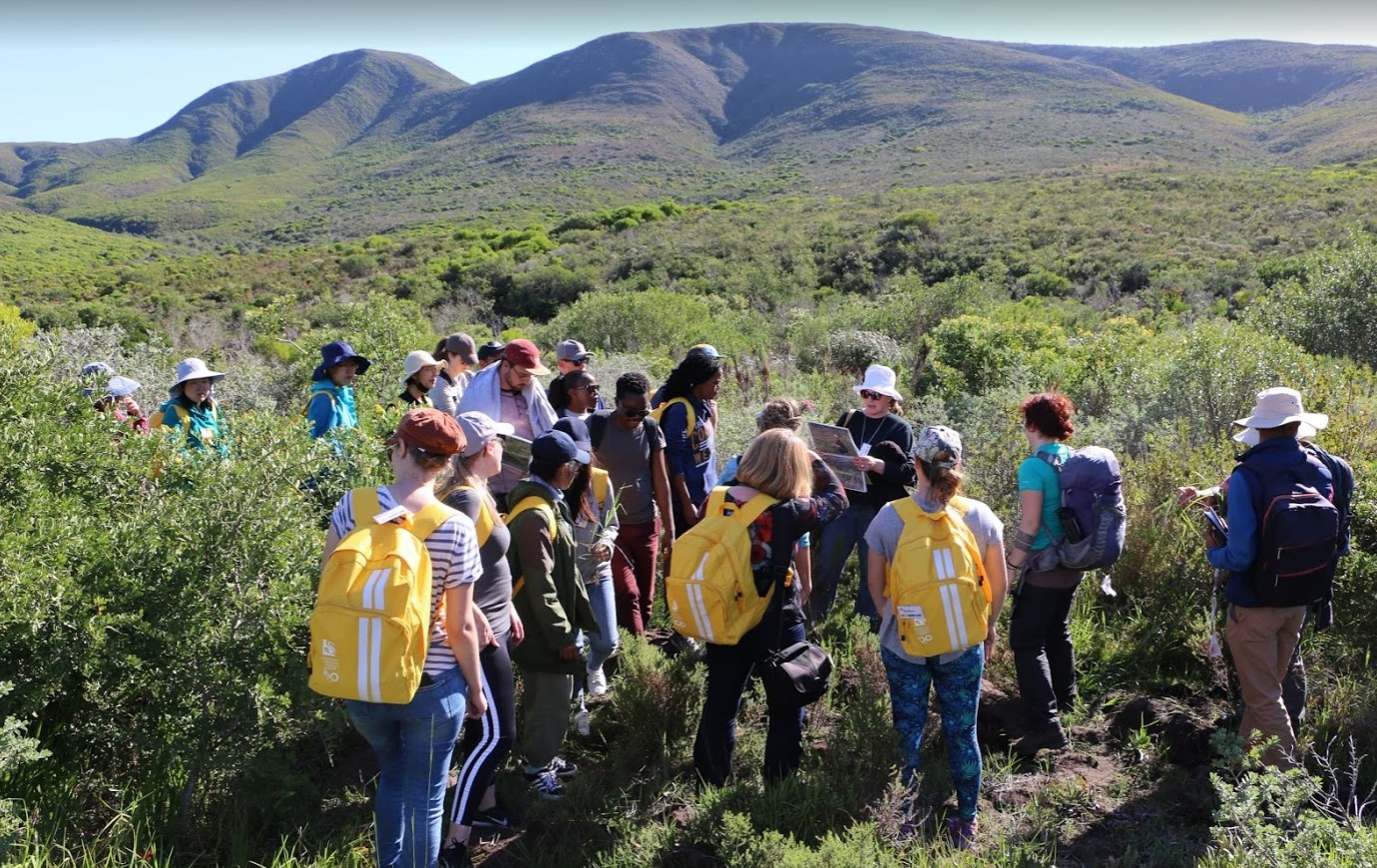 At a site of habitat restoration, AC21 students look at images of the site before it was restored 12 years ago, and learn about the need for continuing work.
Special guest lecturers, Prof Jana Fried (Coventry University, UK) and Prof Elizabeth Pienaar (University of Florida, USA) introduced AC21 participants to the role of social science and economics in invasive species. The students conducted a workshop to design a questionnaire to determine the socio-economic effects of invasive species, and then visited several locations in the area to ask people about how invasive species had impacted the lives of them, their households and their communities.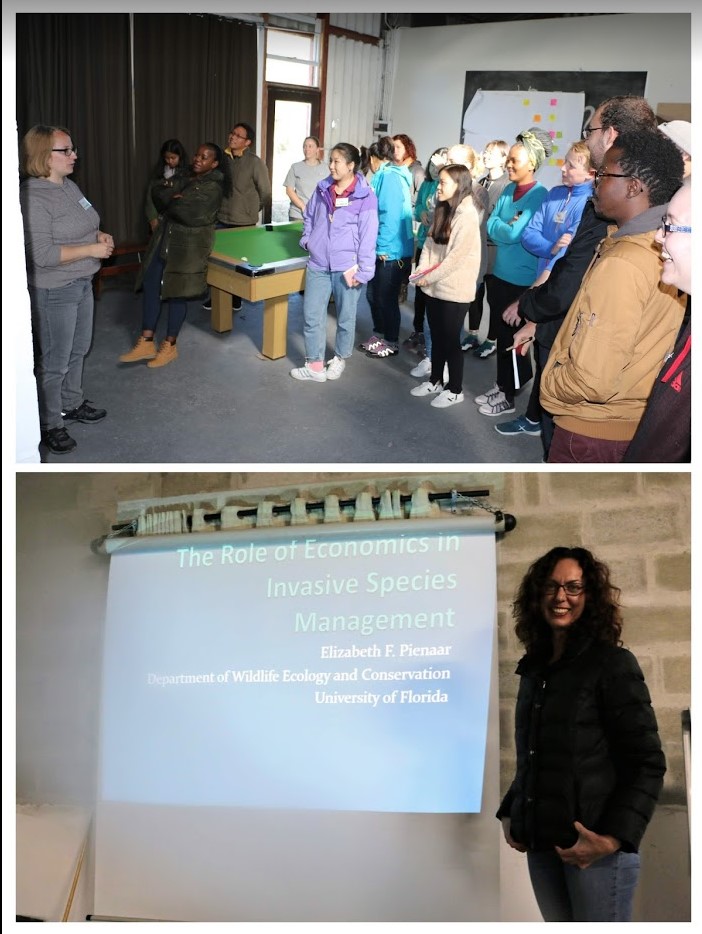 Workshopping the socio-economic roles of invasive species in society, above Prof Jana Fried (Coventry University) and below Prof Elizabeth Pienaar (University of Florida).
Dr Sabrina Kumschick (C·I·B) led a daylong workshop on how to make risk assessment for invasive species. In an innovative approach, students were broken up into groups to make assessments on fictional species, and then led discussions to imaginary stakeholder groups to determine the levels of potential conflicts for introducing the species.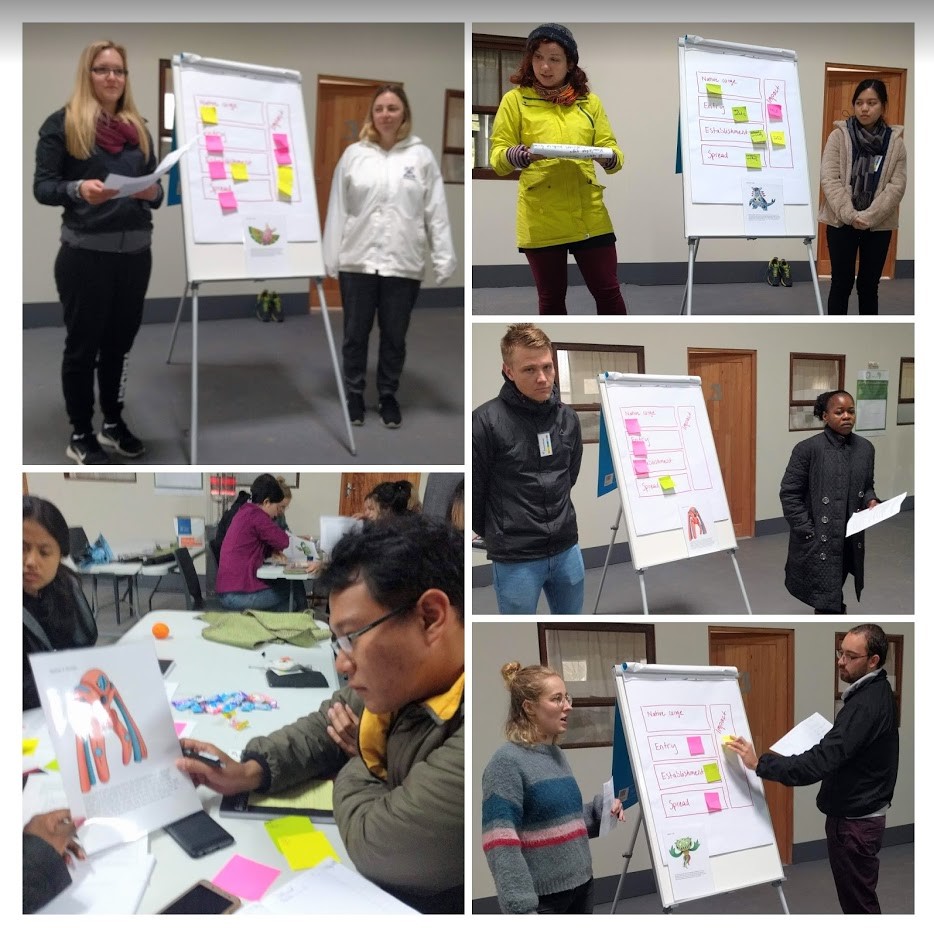 Assessments were made to gauge the risk of some fictional characters so that the course participants could determine feedback from different stakeholders' groups.
All participants in the AC21 post graduate course left South Africa with a much greater appreciation for the wicked problems involved in tackling invasive species. They return to counties across the globe to cast fresh eyes on the problems within their own communities, prepared with novel insights and a new suite of tools so that they can engage and work toward solutions. They also become alumni of the Centre for Invasion Biology (C·I·B), part of a growing network of invasion scientists from around the world.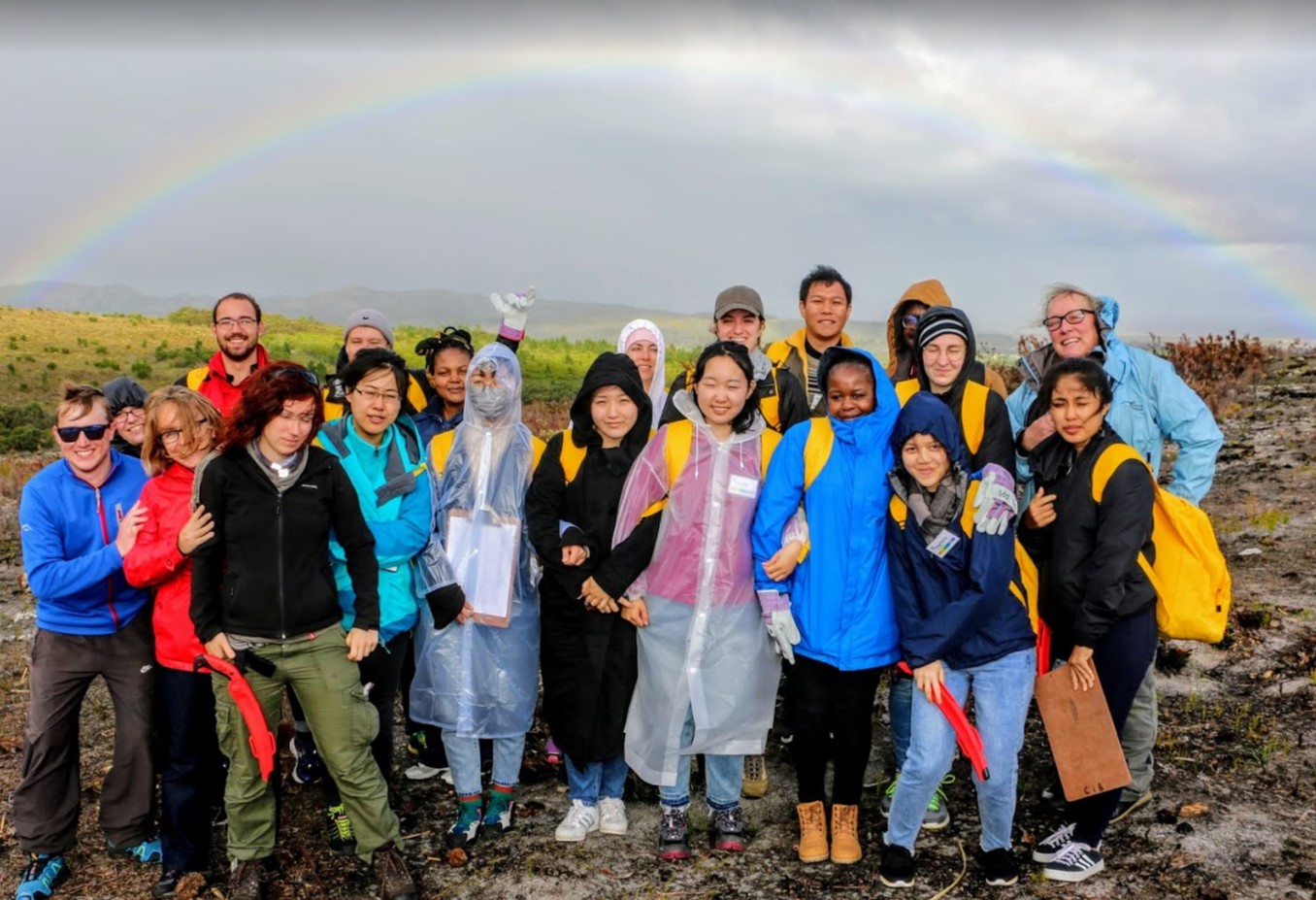 Despite taking place in the midst of the Cape winter, the AC21 course had only smiles as they teamed up to take on the problems of invasive species.