Natasha's PhD defense in Lyon
The defense of a PhD has different sets of rules in different countries. Usually, you become familiar with the rules in your own country because you've seen plenty of people conduct defenses before in your own department. However, Natasha had a co-tutelle agreement with Université Claude Bernard Lyon 1, and the co-tutelle agreement specified that she had to conduct her defense in Lyon, France (even though she'd never been there!).
This led to a a whole chain of events with a lot of travel for her defense jury (although Rui Rebelo was stopped from coming from Portugal by his university in case he caught a virus).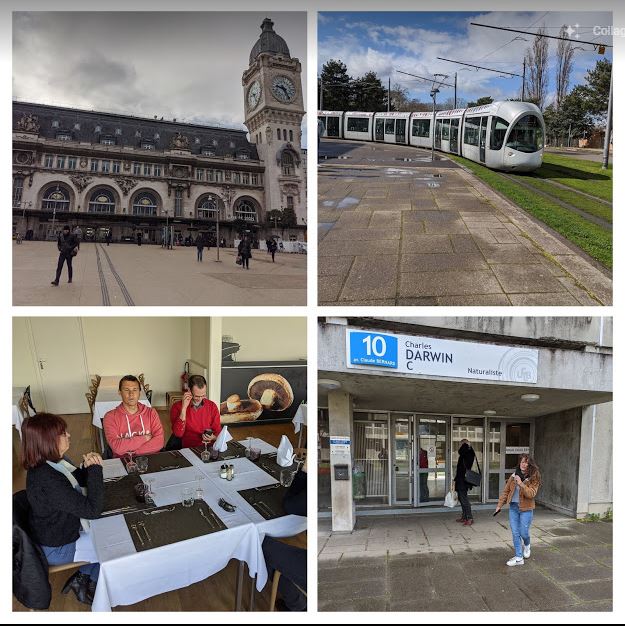 Natasha might have hoped that the most difficult part of her defense was going to be pronouncing the title in French...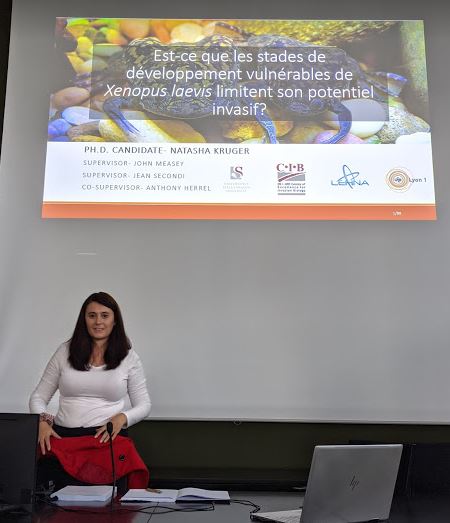 The jury convened at 14h30 to listen to Natasha give her talk. She was then grilled with questions for around 1.5 hours by members of the jury who wanted to know more details of her study. It's not easy to become a dr.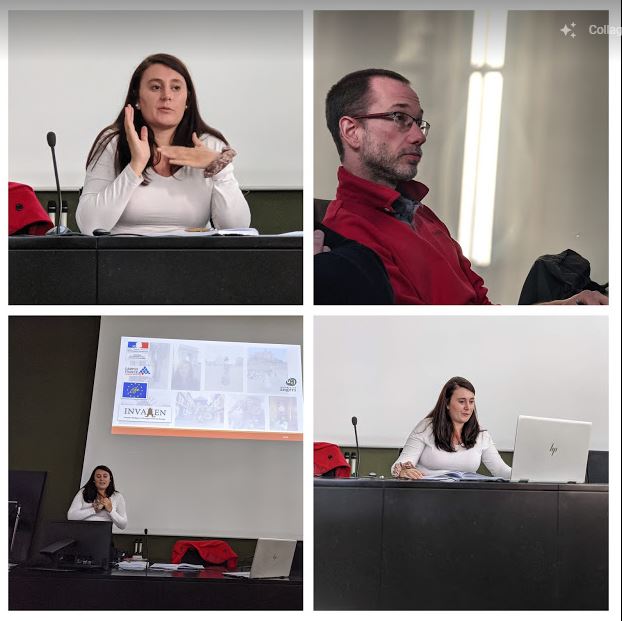 Finally, Natasha heard the words: "Congratulations - you're a doctor!"
Natasha will also graduate from Stellenbosch University in December, so watch this space to see pictures from that event.