Agamas Run Again
Keen readers of this blog will remember that in January 2017, the MeaseyLab retreat in KZN included doing lots of fieldwork with Nick Tan (see here if your memory needs a jog). Nick finished his MSc in July 2017 (see blog post here). But happily, the story didn't end there, and Nick has continued to write up his project so that two publications were accepted in January 2020. Well done Nick!
Here's a video showing how Nick did the performance work. To see more videos, subscribe to our channel.
But actually, the Agama work didn't start there. It started long before when Anthony Herrel and Bieke Vanhooydonck first visited South Africa in 2008 (long before the blog started).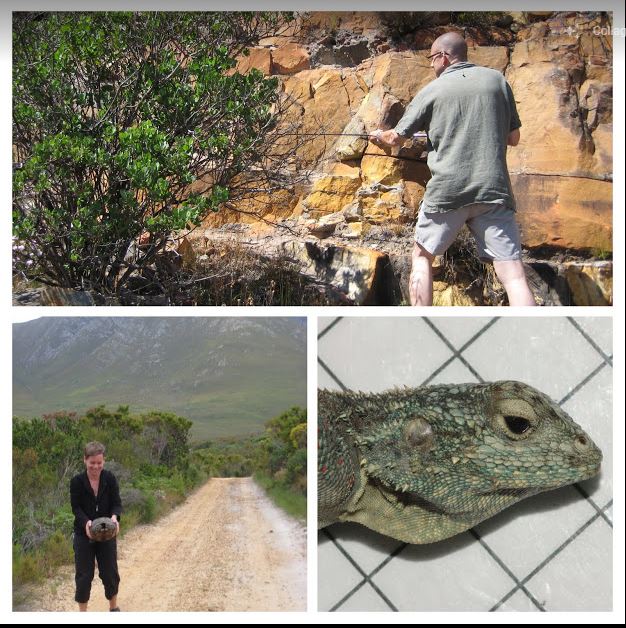 Here's a blast from that 2008 past and a look at one of the Agama atra heads that we measured. Although we measured a bunch of species back then, we missed some really important ones that Nick was able to include and write up for us.
It's great to see this 'old' data getting written up and published.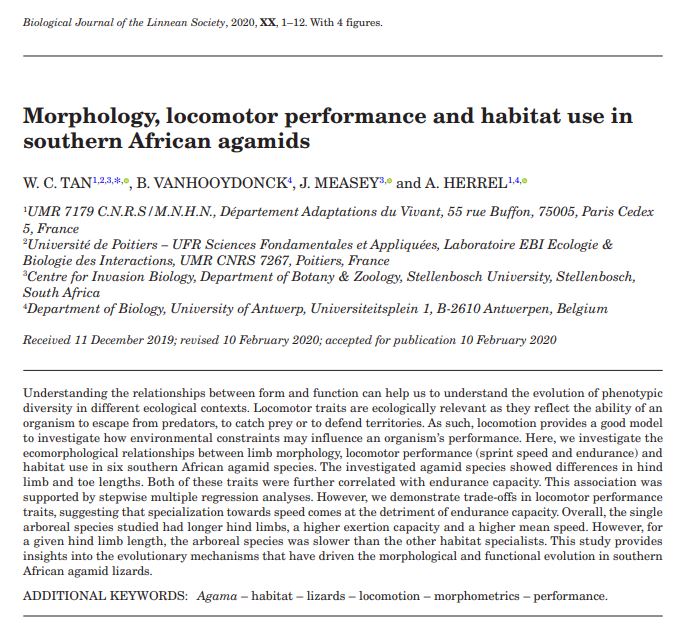 You can read the papers here:
Tan, W.C., Vanhooydonck, B., Measey, J. & Herrel, A. (in press) Morphology, locomotor performance, and habitat use in southern African agamids Biological Journal of the Linnnean Society https://doi.org/10.1093/biolinnean/blaa024 PDF
Tan, W.C., Herrel, A. & Measey, J. (in press) Dietary observations of four southern African lizards (Agamidae). Herpetological Conservation and Biology