All about Indian Bullfrog invasions
Sometimes is great to have all the information in one place, and here we can see a great example of this with a synthesis of research on the Indian Bullfrog by Nitya Mohanty. In this study, Nitya partnered up with Angellica Crottini who had extensive data about the bullfrog invasion on Madgascar, and Raquel Garcia who introduced the SDM modelling know how.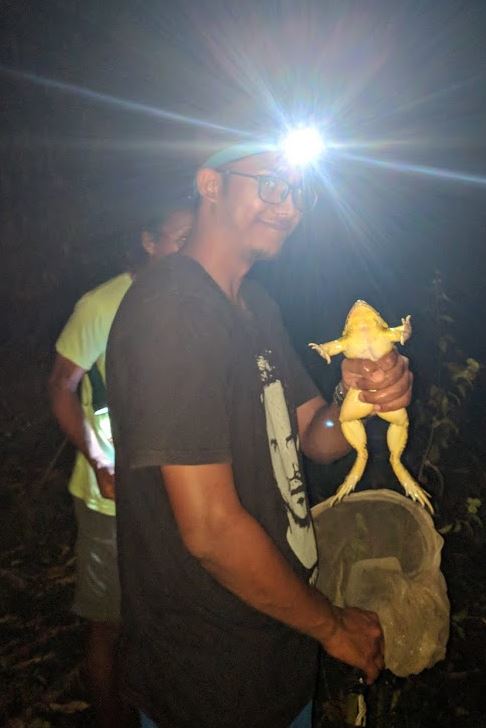 In this paper, Nitya suggests that these bullfrogs are potential problems in more parts of the world, should they be introduced there. This is an important lesson in a time when we are still seeing the intentional introduction of American Bullfrogs for farming in different parts of the world.
Hopefully, this publication will highlight the potential problems of the Indian Bullfrog, and it won't end up being introduced to lots more places.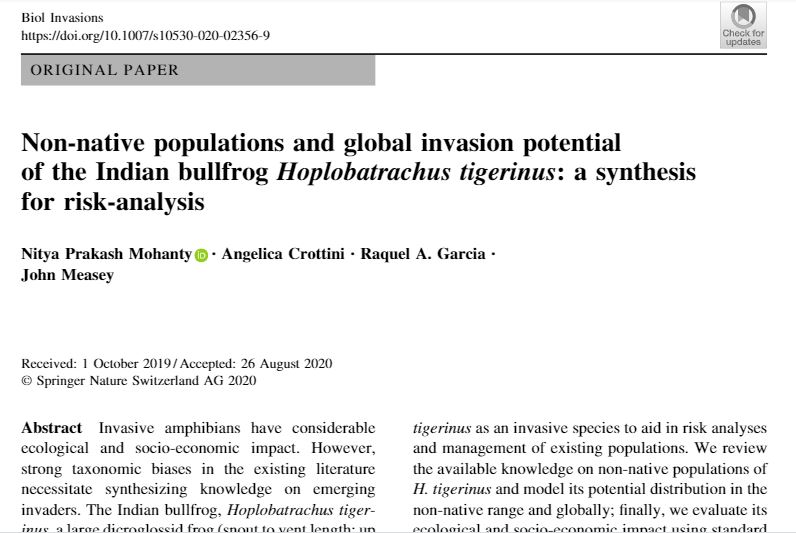 Read the entire article here:
Mohanty, N.P., Crottini, A., Garcia, R.A. & Measey, J. (in press) Non-native populations and global invasion potential of the Indian bullfrog Hoplobatrachus tigerinus: A synthesis for risk-analysis. Biological Invasions https://doi.org/10.1007/s10530-020-02356-9 pdf