What do invasive toads eat on Mauritius?

It feels like it was only last week that I was encouraging the MeaseyLab to write popular articles to help publicise their papers (among other reasons: see here). Today, James Baxter-Gilbert, post-doc in the MeaseyLab, published a really nice piece in The Conversation Africa, about his study on Guttural Toad diet in Mauritius.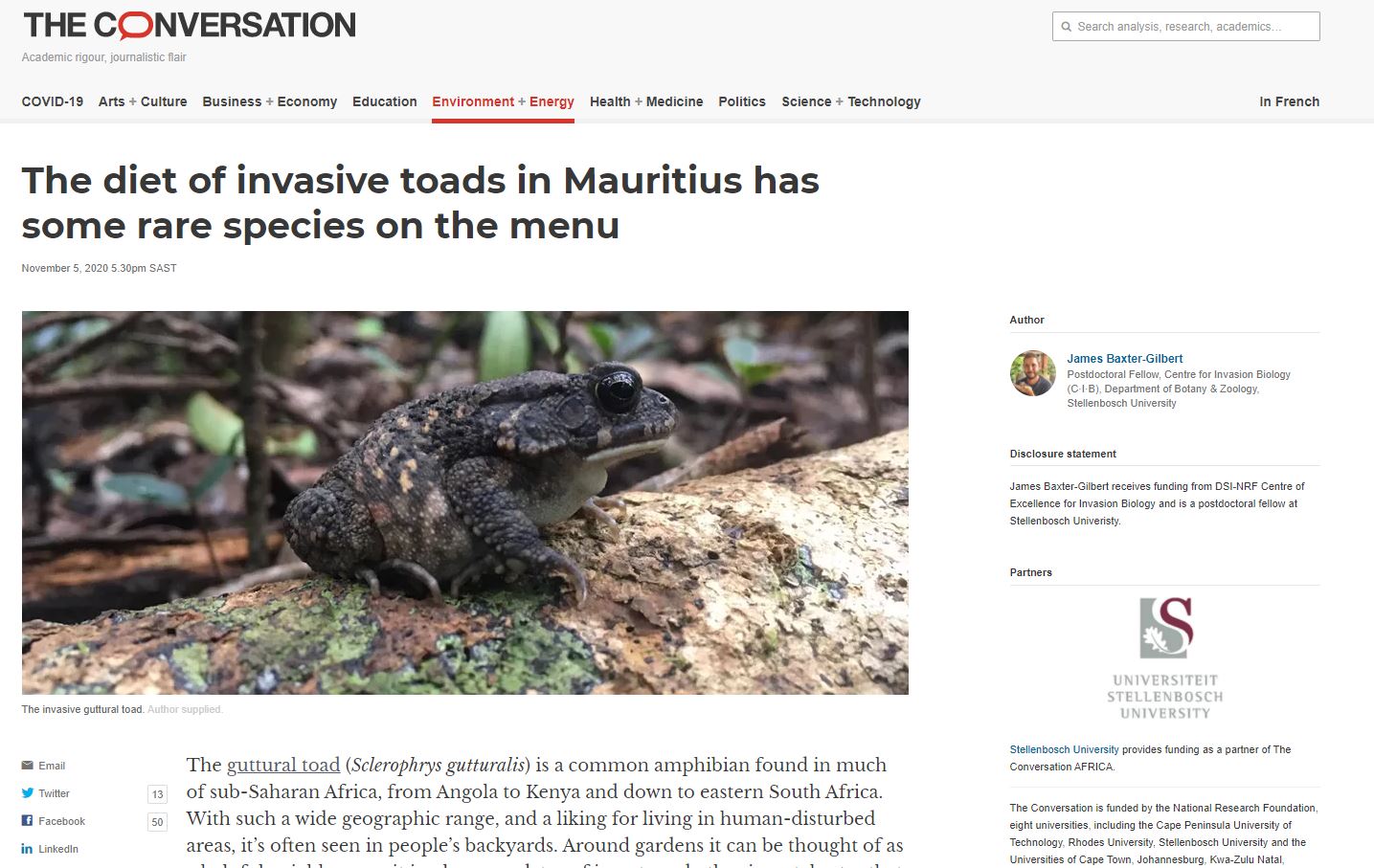 Here, James makes the really important point that these toads are eating Mauritian endemic snails that are classified by the IUCN as Critically Endangerd, Omphalotropis plicosa. Indeed, if you look up this species on the Red List website today, you'll see that it's listed as Extinct. Indeed, Vincent and Claudia, our collaborators in Mauritius, thought that this snail was extinct until it was flushed out of the stomach of a Guttural Toad (see here). Like other species coming back from apparent extinction, it has been termed a "Lazarus species". As the snail is arboreal, they don't think that the toads are a direct threat, but it all goes to show how much information you can get from looking at an alien's diet!
Read James' great article on Guttural Toad diet here:
Baxter-Gilbert, J. (2020). The diet of invasive toads in Mauritius has some rare species on the menu. The Conversation - Africa November 5, 2020 149371