Centre for Invasion Biology - Annual Research Meeting - online again
By May 2021 it seemed that we could have started planning for an in-person Annual Research Meeting (ARM) for the Centre for Invasion Biology (CIB), but decided to err on the side of caution and keep it online only. That turned out to be the best plan as the third wave of COVID hit us in July and still hadn't entirely left by September. 
We managed to fit all CIB students into 4 pods led by all remaining post-docs, and had some great presentations from all members of the MeaseyLab. Below you will find images of everyone giving their talks.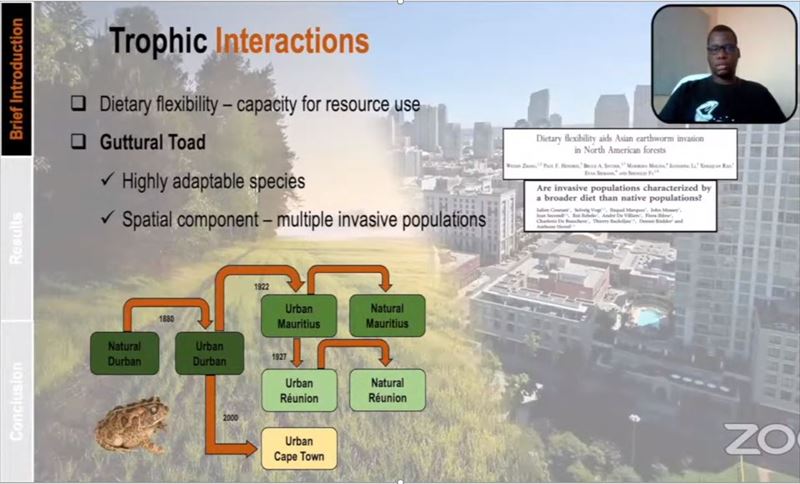 Sam Peta, M.Sc. An army marches on its stomach: diet composition and prey preference of guttural toad (Sclerophrys gutturalis) populations along a native-invasive and natural-urban gradient.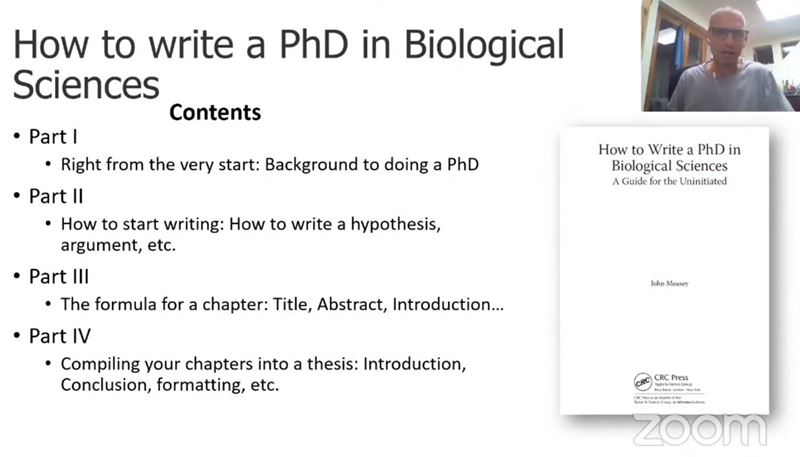 John Measey How to write a PhD in Biological Sciences - book launch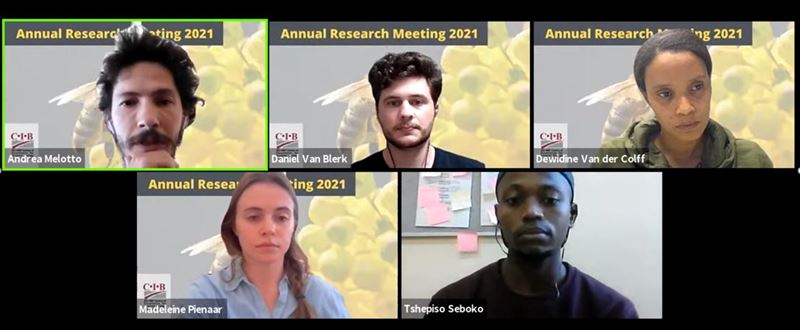 SESSION 03: Distribution, spreading and impacts of invasive species Introduced and chaired by
Dr Andrea Melotto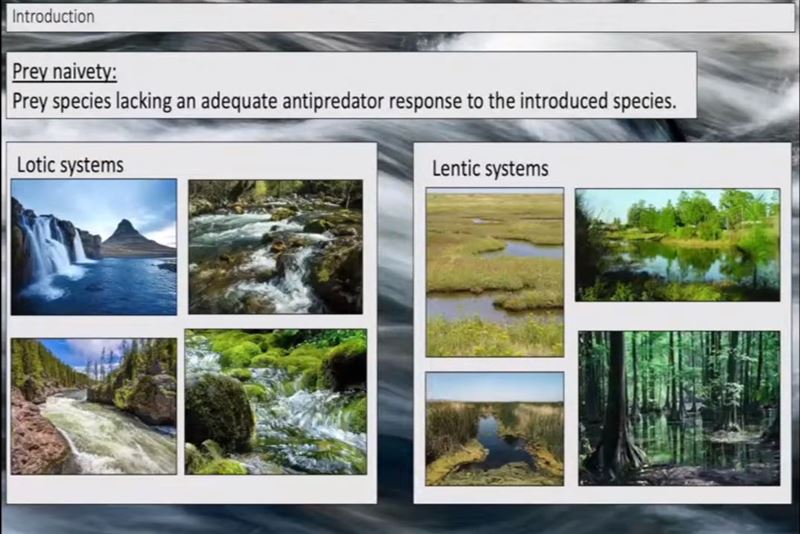 Dan Van Blerk, M.Sc. Impacts of invasive fish on amphibians in lentic and lotic systems: a meta-analysis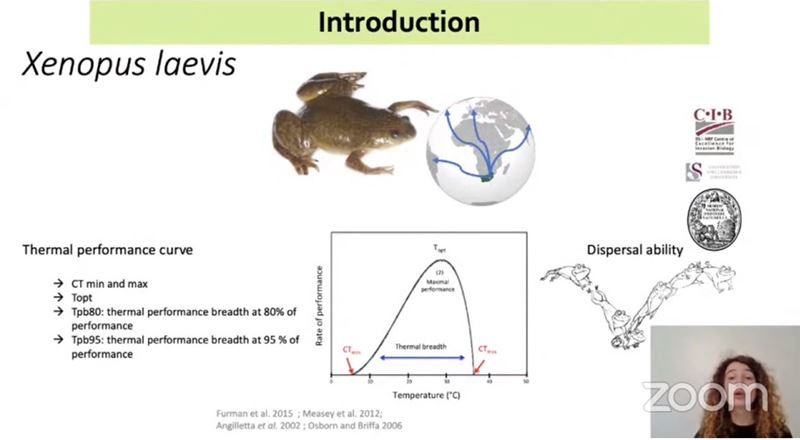 Laurie Araspin, Ph.D. Temperature dependence of locomotor performance across an altitudinal gradient in an invasive frog, Xenopus laevis. 
Of course, you can watch the full meeting (only 7.5 hours) on YouTube (below) if you want!