An unusual MSc defence setting
Defending your MSc with an oral presentation can be a harrowing experience. The assembled crowd is anticipating the results of your research study, you are aware that your presentation counts as 20% of your final mark (in South Africa at least). It is time for your best performance. However, with COVID comes challenges and also opportunities. For Sam Peta, being able to present his MSc thesis defence online allowed him not to miss the opportunity of a lifetime with fieldwork in Mauritius. With the island closed to visitors (from South Africa) for nearly two years, Sam's only opportunity to go came around the same time that he needed to defend his thesis. 
An hour before the defence, the heavens opened and torrential rain fell on Mauritius. Undeterred, Sam continued to prepare to give his talk. The, about 30 minutes before the defence was due to start, the power to the house failed and we were thrown into the gloomy darkness of a power-cut in a storm on a tropical island. Quickly we devised a plan, we could use the mobile network and hope that the laptop battery would continue to work for the full talk. Just as we got it all set up, around 10 minutes before the start, the power popped back on again and we breathed a sigh of relief.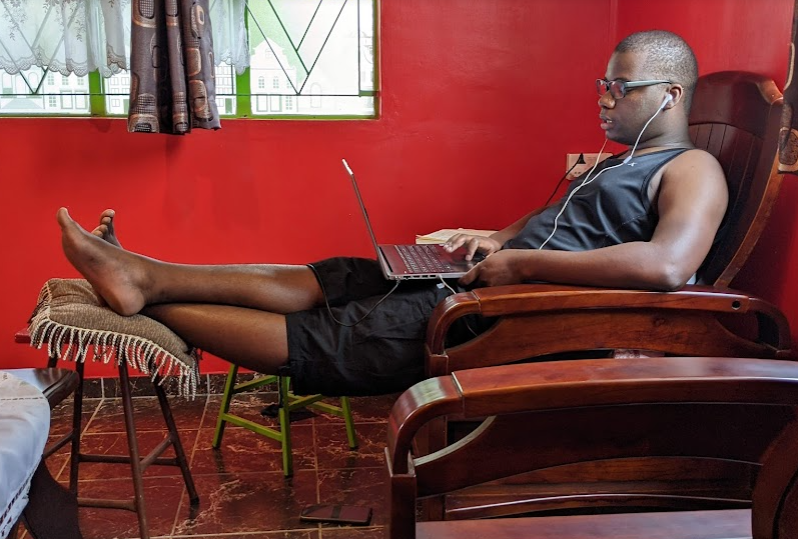 Sam settled into presentation mode, making himself comfortable as much as he could while he talked to the congregated academics. The talk went well but now it was time for the inquisition. Sam responded to all questions in his usual detailed response, and after nearly an hour the defence was over.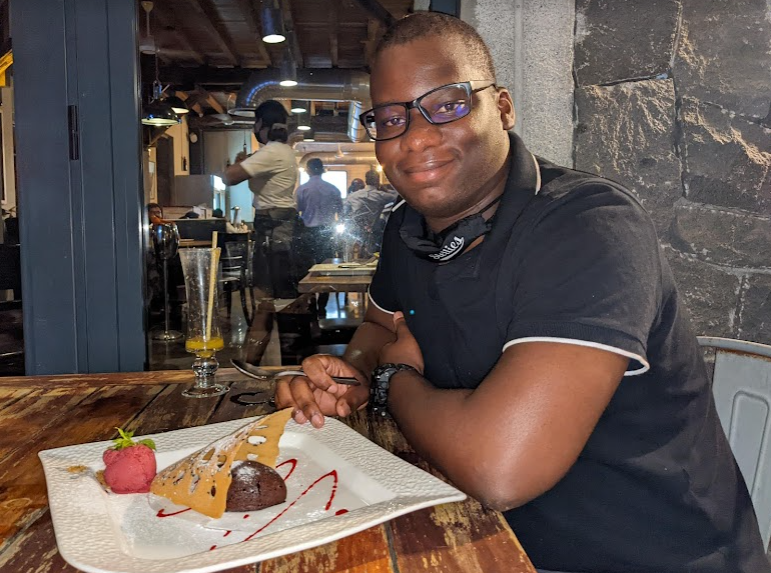 I took Sam out for dinner at the Flying Dodo to celebrate this final hurdle of his MSc studies. We will remember this MSc defence for a long time to come.