Visiting the lab in Paris
Taking advantage of the trip to Western France, it was only a short hop on the train to go to Paris where I met up with MeaseyLab PhD student, Laurie Araspin. Keen readers of the blog will know that Laurie is a co-tutelle student who is also registered with Anthony Herrel at the MNHN in Paris. Laurie was in South Africa collecting animals for her study and you can read all about that trip here.
We made arrangements to catch up with Laurie in her office in Rue Buffon in the 5eme arrondissement in Paris.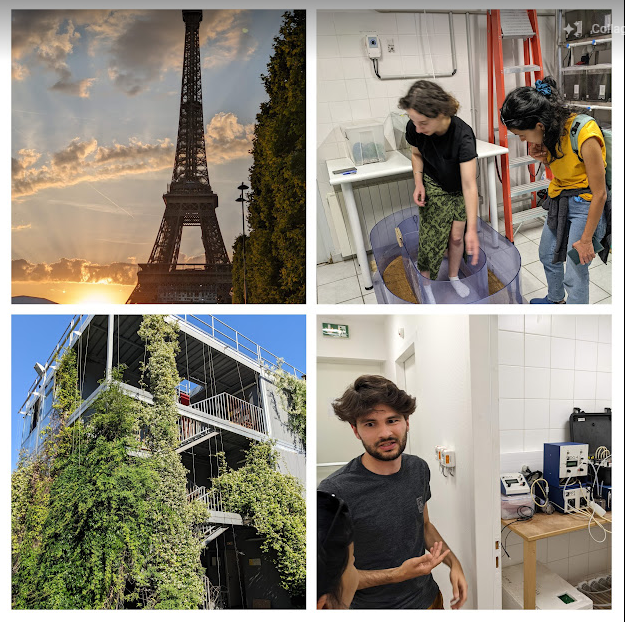 Laurie showed us the animals that had been collected in South Africa, and we also had a chance to meet Pedro Padilla - another well published Xenopus researcher who now works on invasive Pelophylax frogs.
Also present in Paris was Sara Zakrzewski who is using the Xenopus collected on these trips, plus others sourced from invasive populations around the world, to compare investment into different organs in various populations.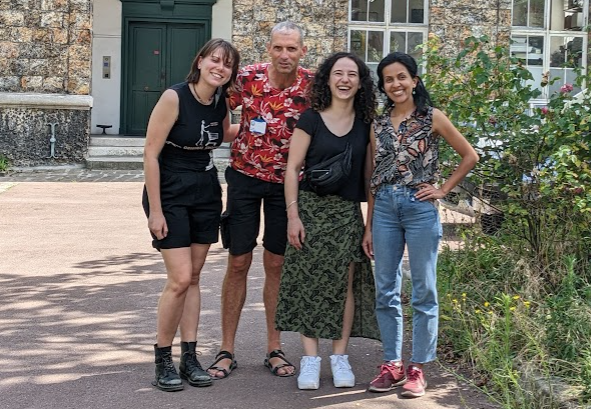 Sara, John, Laurie and Dareen - the Xenopus crew in Paris!
It was an awesome couple of days in the baking hot French capital - thanks for making it so enjoyable!