Great to see Xenopus people meeting at the 21st European Congress of Herpetology
This year's European Congress of Herpetology is being held in Belgrade, and there were lots of Xenopus talks!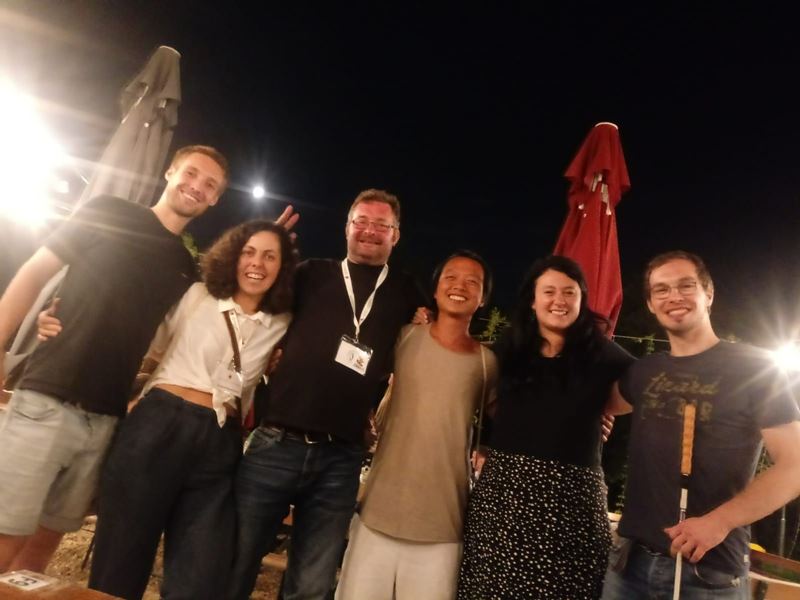 From left to right: Felix Deiß, Anastasia Regnet, Dennis Rödder, Nicholas Wei Cheng Tan, Natasha Kruger and Philipp Ginal
Among these were Dr Natasha Kruger presenting work from her PhD on a Xenopusreciprocal exchange experiment with tadpoles: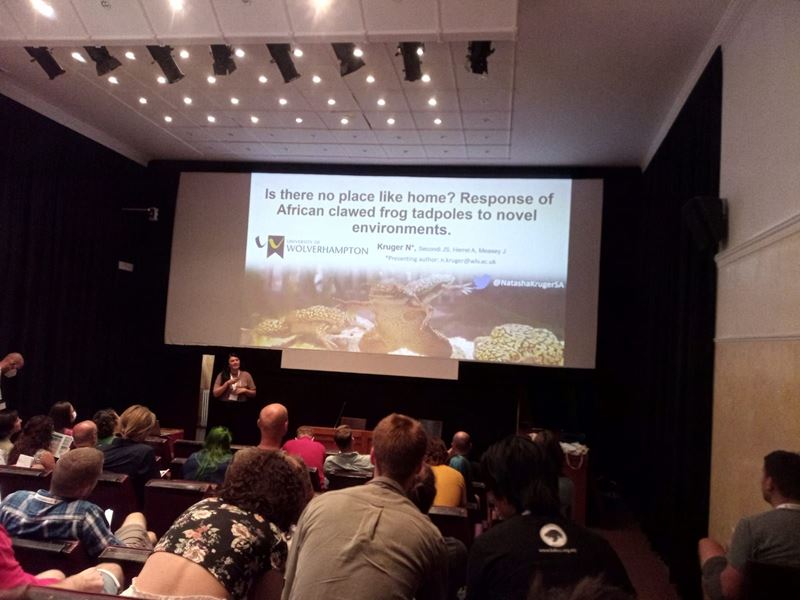 Kruger, N., Secondi, J., du Preez, L., Herrel, A. & Measey, J. (2022) Is there no place like home? Response of African Clawed frog tadpoles to novel environments
 and Philipp Ginal talking about his recent work on modelling the difference between adult and tadpole time in Europe: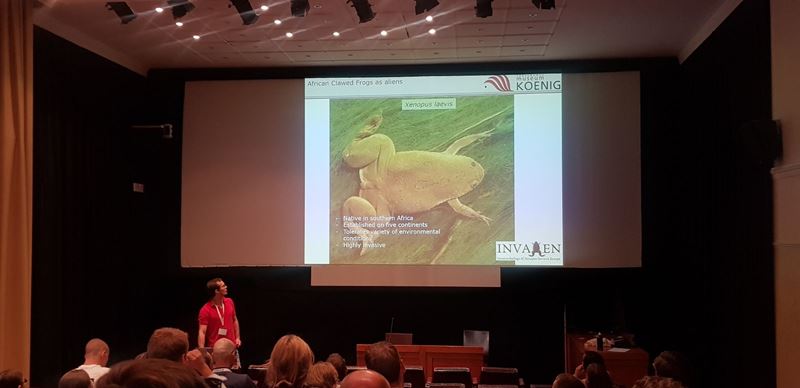 Ginal, P., N. Kruger, L. Araspin, M. Mokhatla, J. Secondi, A. Herrel, J. Measey & D. Rödder (2022) More time for aliens? Performance shifts lead to increased activity time budgets propelling invasion success. 
I'm happy to say that both papers are in press, and you can read them here (even if you didn't see the presentations!).