Using Museum National D'Histoire Naturelle as my address
Today I learned that from 1st August 2023, I will become an Honorary Attaché of the Natural History Museum, Paris. Readers of this blog will know that I have a long association with the Muséum national d'Histoire naturelle  in Paris, dating back to the early 2000s when I worked at IRD, Bondy. Since 2006, my long term collaborator Anthony Herrel has held an associated CNRS position at the museum, and hence I've visited even more (see here).
Many of you will also know Laurie Araspin, who is registered both at the museum and at Stellenbosch University (see blog posts on Laurie here and here).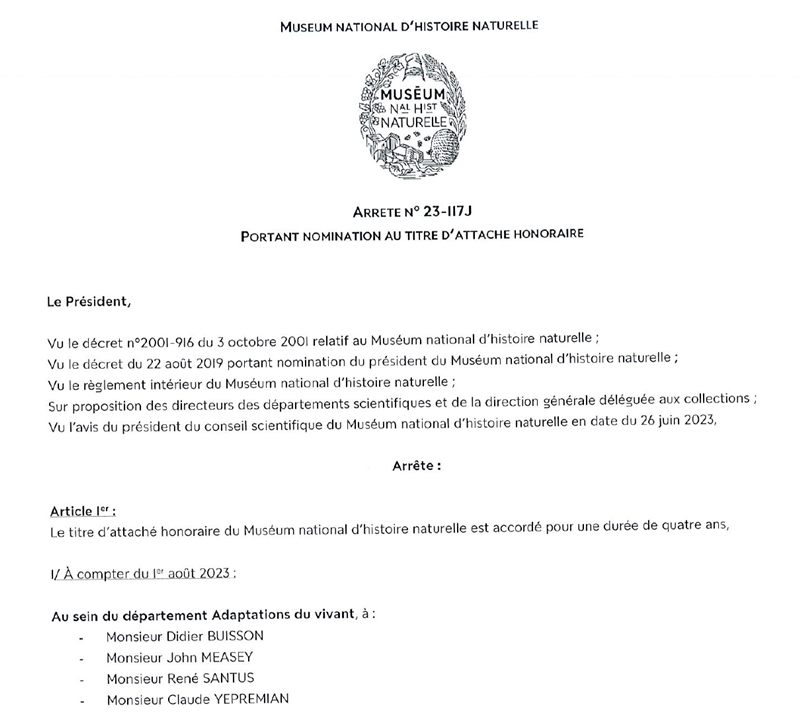 For the next five years, I will be an attaché of the Muséum national d'Histoire naturelle, which I hope will bring more opportunities to collaborate with researchers there. Looking forward to visiting in my new role before the end of the year.