Introducing aSCR to the San Diego Zoo
While in California this July, I was asked to give a talk on some of my work for a weekly meeting of the San Diego Zoo staff. I chose to talk about aSCR because of the relevance it has to monitoring threatened species.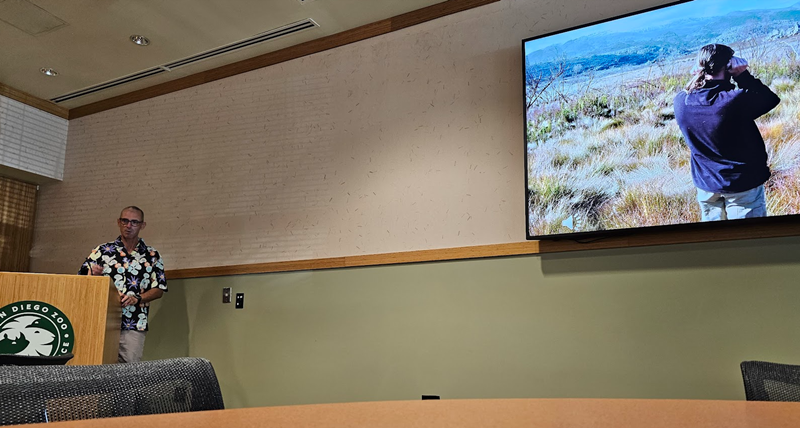 There was a good turnout and some great questions after the talk. The zoo has a great presentation room with a nice sound system on which we could listen to the calls of South African frogs. 
It was great to give a talk on aSCR again and reflect on how much we have achieved with this technique over the last 10 years. 
Measey, J. Counting chirps. Acoustic monitoring of threatened frogs in South Africa's fynbos. San Diego Zoo. 13 July 2023