An amazing meeting full of Xenopus people!
It was my first time to experience the International Xenopus Conference, but I left wishing that I had been to many more. The conference abstract book is available online here, and the talks were just as diverse as the people giving them. Walking around the posters, and talking to the speakers, I quickly understood that everyone shared a passion for working with Xenopus frogs (both X. laevis and X. tropicalis), at the same time as acknowledging that this was a little unusual. 
I conducted my PhD in a department where Xenopus was used as a model organism to study neural biology. Thus I was acquainted with the other world of Xenopus users. However, I was completely unaware of the more recent scope of the work that is currently being conducted with this species. It is staggering the breadth of work being done, especially the way in which Xenopus is now being used as a model for single gene mutations in children. The speed of replicating the gene mutation suffered by a newborn child in a tadpole can really help clinicians work on finding better treatments.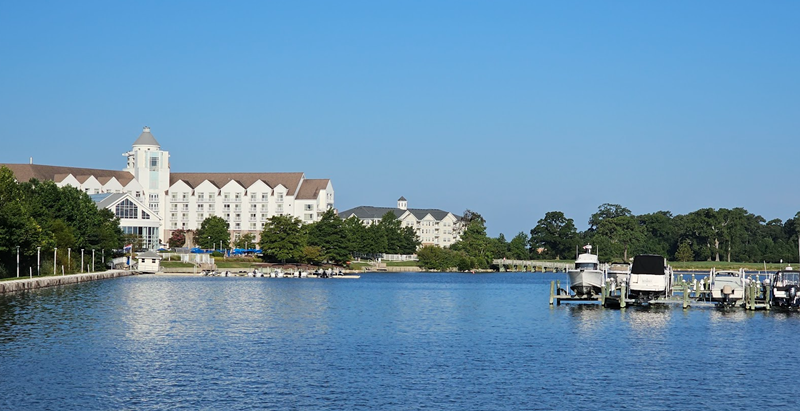 The meeting was held in a Hyatt-Regency Hotel, alongside large numbers of golfers and other holiday revelers. Certainly, I'd guess that most of these folks were unaware of the large number of frog lovers meeting in the ballroom.
Many thanks go out to the conference organizers who went above and beyond to help me attend. It was a truly great experience, and I look forward to the next one!
Abstract
Home and away: the core gut microbiome of Xenopus laevis is modified by its environment

Authors: Measey, J., Ersin, M., Guille, M., Almojil, D., Araspin, L., Wagener, C., Boissinot, S., Watts, J.,
Robson, S.
Presenting Author Affiliation: Centre for Invasion Biology, Institute of Biodiversity, Yunnan University, China & Centre for Invasion Biology, Stellenbosch University, Stellenbosch, South Africa

Abstract: The vertebrate gut microbiome is a community largely composed of bacterial, fungal and viral components, whose molecular component equal that of the host. The influence of the microbiome is known to be significant both on an individual basis, and also on population scales in a wide range of host organisms. The gut microbiome is known to be involved with key attributes of animal health, including assimilation of nutrients, immuno-defensive functions and host behavior. In this study, we used bacterial 16S rRNA amplicon-based sequencing for metataxonomic classification of the gut microbiome of individuals from eight populations of Xenopus laevis. These populations were selected to represent an altitudinal gradient in of the host species (0 to 3000 m asl). From the 16S rRNA community profiles, we determine the components of the core microbiome of X. laevis, and ask whether deviations from the core are associated with the environmental context in which they live. In addition, we sampled four European invasive populations and a laboratory population from the European Xenopus Resource Centre (EXRC) in the UK, to determine what aspects of the core microbiome are retained by non-native populations. This represents the first time that the microbiome of X. laevis has been assessed across such diverse conditions,
and provides data that will help understand the role played by the environment and inform monitoring of health within this model organism.