Stellenbosch University Library talk for Open Access week
Today I gave a talk "I put my journal behind a paywall,so why am I talking to you about Open Access?"  in Stellenbosch University library based on two blogs published earlier this month: A rant for Open Access week & Why do I like publishing with PeerJ?

It was nice to reflect on my time as editor for a society journal, but I learned a lot about the fantastic work that SU library is doing. Not only do they curate the self archived papers of staff which are then Open Access for all, but they also act as a host for 25 Open Access journals. This is a laudible and totally fantastic role for a university library as paying to host the content of a journal can be costly, especially when it comes to keeping this going in perpetuity.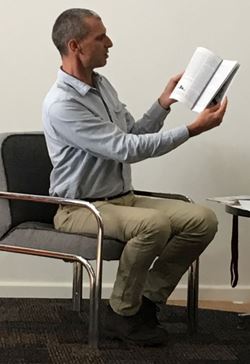 You can read more about SU library's Open Access initiatives here. 
Thanks to Sarah D for taking some pics!