A big congratulations to Jenicca Poongavanan who won best poster at the first virtual International Statistical Ecology Conference 2020
Some of you may remember that Jenicca did her MSc with Res Altwegg, Ian Durbach and myself in SEEC at UCT. Jenicca used aSCR (generated by Marike Louw) to investigate the spatial distribution of densities of the Peninsula Moss Frog, Arthroleptella lightfootii.  To read more about Jenicca's thesis, and aSCR in general see here and here. Jenicca has since moved to a lab in Florida where she now studies sea-birds (see here).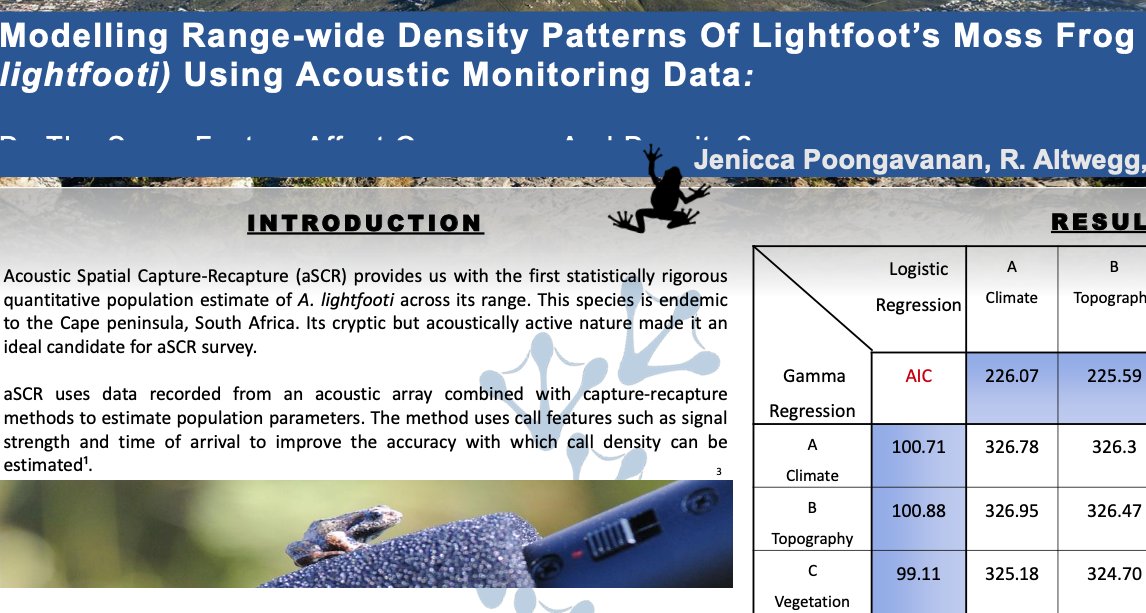 Poongavanan, J., Altwegg, R., Durbach, I. Measey, J. 2020 Modelling the range-wide density patterns of the Arthroleptella Lightfooti using acoustic monitoring data. (Poster) International Statistical Ecology Conference  (virtual): June 22-26, 2020.