What is the relationship between bite force, morphology, and diet in southern African agamids?
If you've ever picked up an agama, then you know that they bite hard. Back in January 2017, Nick Tan came to the MeaseyLab on a European Commission Erasmus Mundus Masters Course (International Master in Applied Ecology) to conduct fieldwork for his MSc, submitted in July of the same year.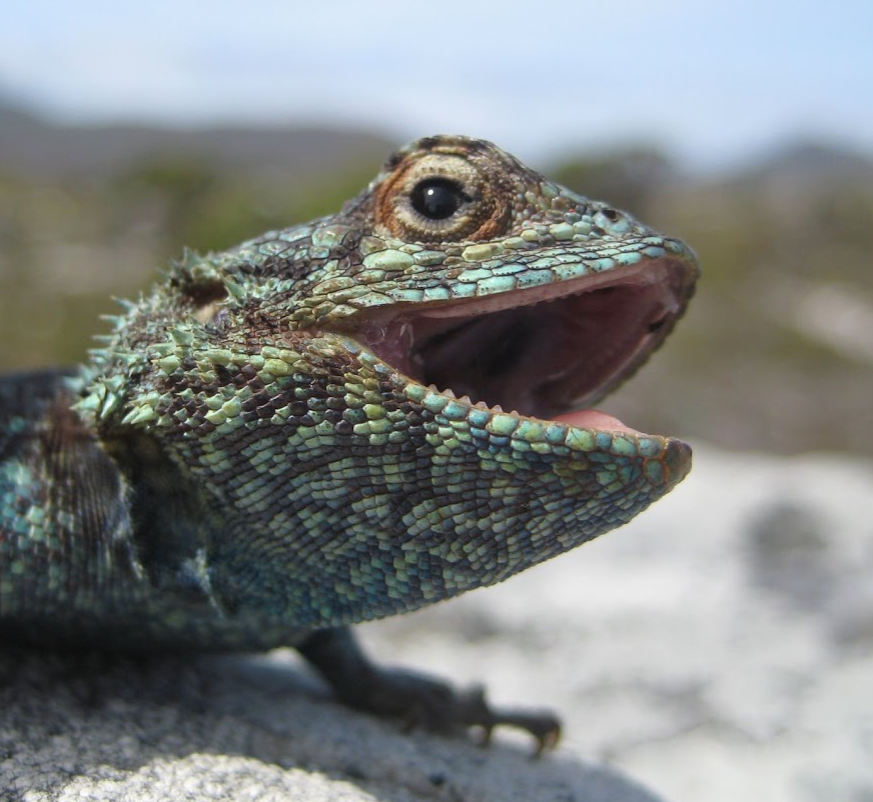 Nick already published two papers from his thesis (see here), but this latest paper out today in BMC Ecology & Evolution looks at the relationship between bite force, morphology, and diet across a number of agamids in southern Africa. He found that although head morphology and bite force relate to each other, they don't have strong or expected relationships with the ecology of the species. For example, rock agamas that have particularly flat heads for fitting under rocks, actually bite very hard. In general species with greater in-levers for jaw closing have a greater bite force and are associated to an increase of hard prey in the diet.
If you've never conducted any performance work, then it's worth watching this video and seeing how much work goes into getting every datapoint. Especially when the animals bite hard...
The bigger they are - the harder they bite!
This is a video by Nick that shows what happens when Giovanni got bitten. 
Nick's work built on fieldwork done by Anthony Herrel, Bieke Vanhooydonck and the reptile team back in 2008.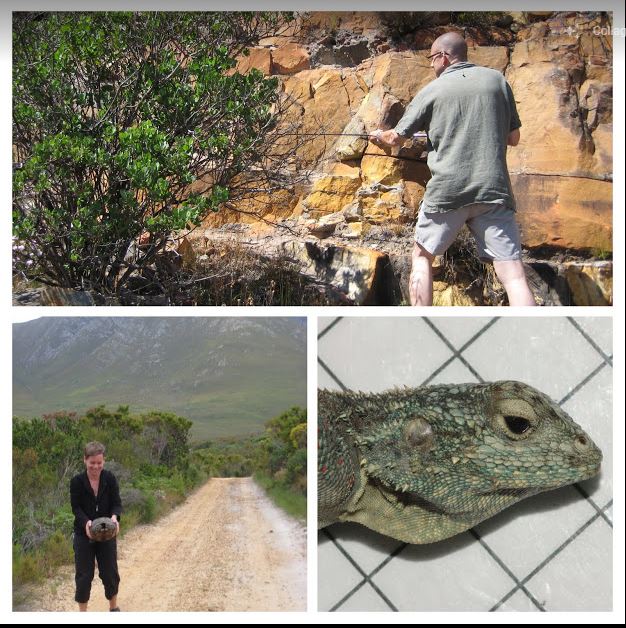 Great to see this work being published!
Read Nick's work here:
Tan, W.C., Measey, J., Vanhooydonck, B. & Herrel, A. (2021) The relationship between bite force, morphology, and diet in southern African agamids. BMC Ecol Evo 21,  126. https://doi.org/10.1186/s12862-021-01859-w
Tan, W.C., Vanhooydonck, B., Measey, J. & Herrel, A. (2020) Morphology, locomotor performance, and habitat use in southern African agamids Biological Journal of the Linnnean Society https://doi.org/10.1093/biolinnean/blaa024 PDF
Tan, W.C., Herrel, A. & Measey, J. (2020) Dietary observations of four southern African lizards (Agamidae). Herpetological Conservation and Biology  15(1), 69-78 pdf