An invasion starts by spreading from France to Belgium
Some weeks ago, I wrote about visiting an established African clawed frog population in La Chapelle-Armentières, France (see here). Today it has now been reported that animals from this population have spread from this pond and that the invasion is on the move (see here). As it happens,  La Chapelle-Armentières is very close to the French-Belgian border. Moreover, it borders an area that is split between two separate administrative regions of Belgium: Walloon and Flanders (see map below).
A quick response using eDNA did not report any evidence for the population spread into Belgium (see here), but it seems that the new reports of animals in Walloon are from an area not surveyed. Moreover, the animals have used a small river to move further along the border and are now present in drainage ditches.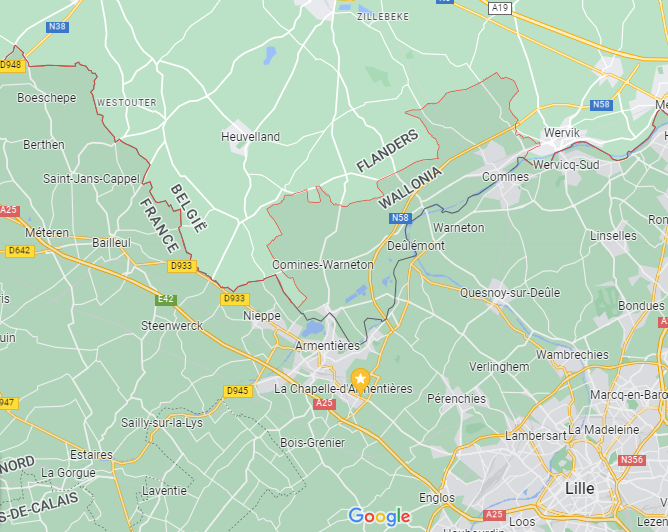 This is an administrative nightmare as the three areas will now need a coordinated response in order to get the invasion under control. Let's hope that they can work across their differences for a common goal!