The CIB holds its final ARM as a hybrid event
Every year the CIB holds an Annual Research Meeting as an opportunity for students to present their work to an audience of peers and the CIB network of Core Team Members, affiliates and associates. This year sees the last meeting in the role of the CIB under the DSI-NRF Centre of Excellence. The 2020 and 2021 events were both online affairs. 
Three MeaseyLab students presented their research findings at the meeting: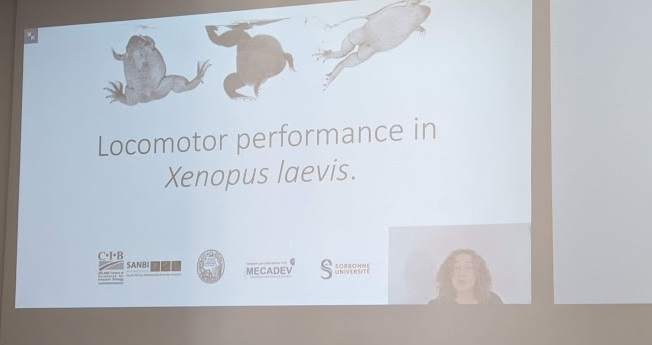 Laurie Araspin started the show by presenting a chapter from her PhD work on "Locomotor performance in Xenopus laevis".  Laurie is a co-tutelle student with Anthony Herrel's MECADEV lab at the Natural History Museum in Paris.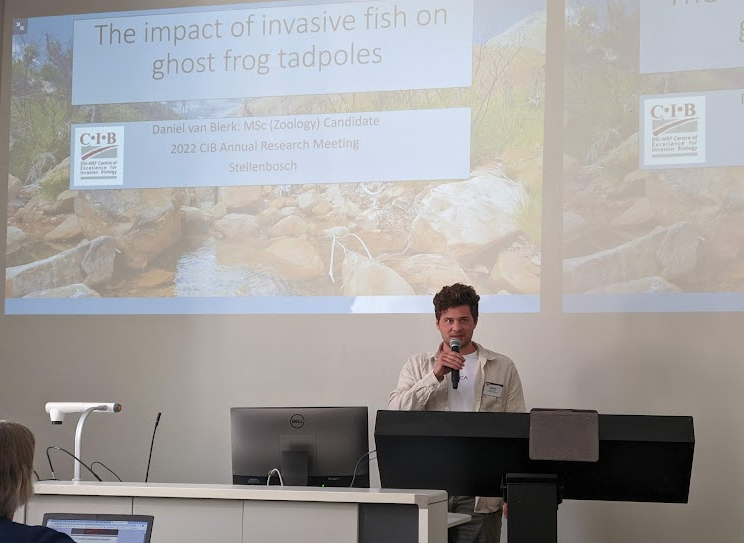 Next Dan van Blerk presented a chapter of his MSc work on "The impact of invasive fish on ghost frog tadpoles", work that he conducted in collaboration with Josie Pegg from SAIAB. 
Lastly, Jonathan Bell presented some preliminary results from his MSc work on "Optimising conditions for controlling the invasive guttural toad". Jonathan is conducting his MSc at the CIB, but also works full time for the City of Cape Town invasive species unit.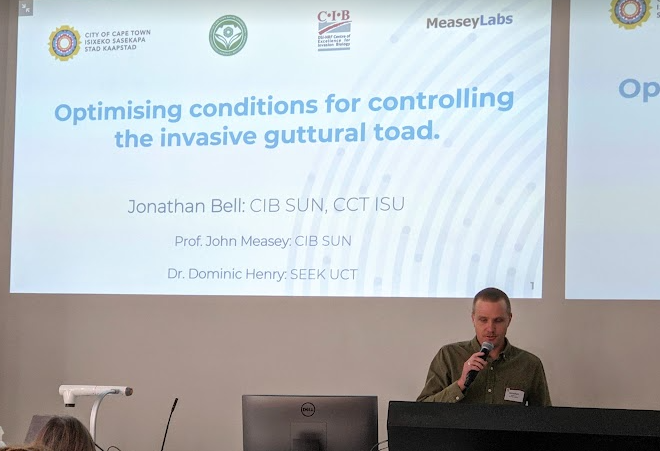 Congratulations go to Laurie and Dan, both of whom won runners up prizes in their categories for best presentation.