Talk for the Universidade de São Paulo - USP
While doing some work with Carla, Adriana and Fernando at USP I presented my talk on Anfíbios invasores: Uma visão da África austral sobre oportunidades e insights.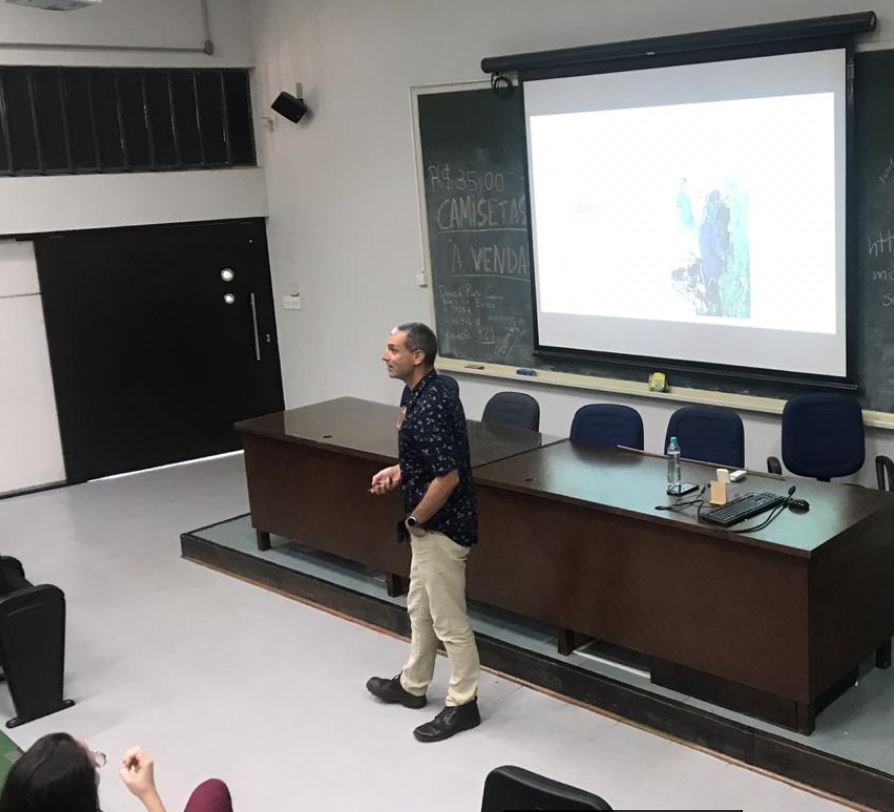 Some of you will remember the visit by Carla and Adriana to the MeaseyLab earlier in 2019 (if not, see here, here and here). Carla and Adriana went back to USP and analysed all of their results collected in South Africa. I spent the week writing up one of the papers with Carla and Yuri - who analysed all of the videos. It was great fun to work with them, and I hope that we'll have another blog about the paper that comes out soon!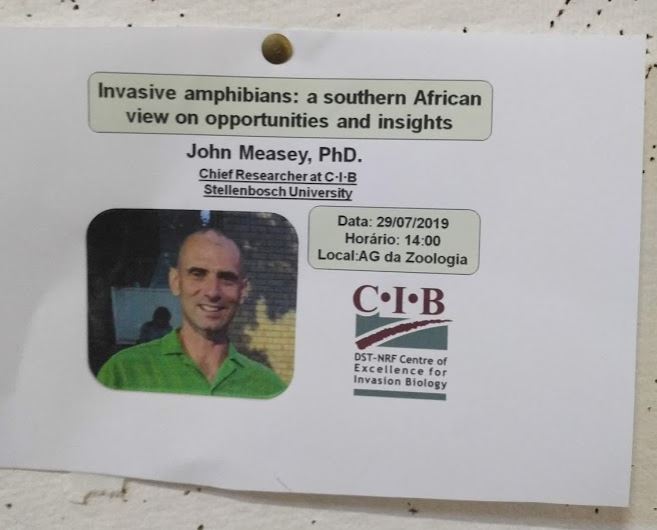 Measey, J. Anfíbios invasores: uma visão da África austral sobre oportunidades e insights. Universidade de São Paulo - USP, São Paulo, Brazil