Urban toads show themselves to be bolder - before and after invasion
Many of us are now familiar with urban commensal species - those that have adapted to life in towns and cities and can be seen to exploit their new surroundings. The Guttural Toad,Sclerophrys gutturalis, is one such species that can be more easily found in urban areas of east and southern Africa than in rural situations. This toad readily adapts to feeding under street lights at night, and breeding in garden ponds.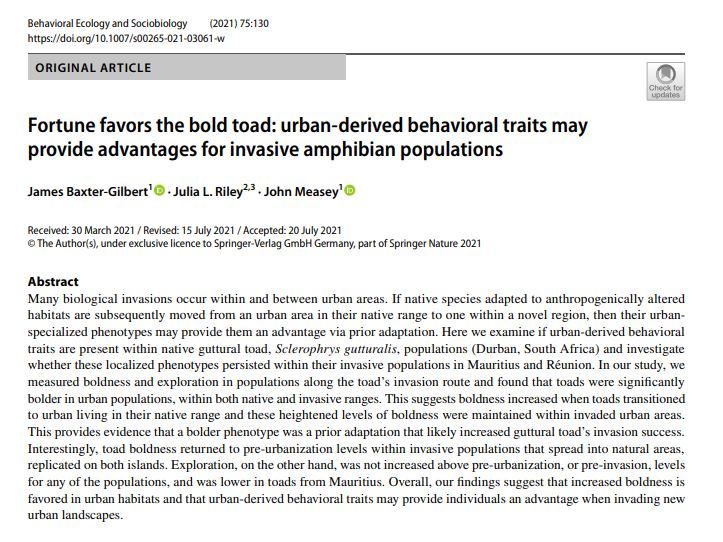 In this study, MeaseyLab postdoc James Baxter-Gilbert, collected toads from urban and rural areas in their native (Durban) and invasive (Reunion & Mauritius) ranges (see blog posts about the field work here and here). He then examined differences in boldness and exploration in toads from each site. Because the invasion route of these toads is already known (see blog post here), James was able to reconstruct whether trends in boldness along the invasion route. Have invasive toads become bolder than their native counterparts?
What he found was that urban toads were consistently more bold than those in rural situations. This means that along the invasion route, there has been a reversal from bold to not so bold when toads moved from urban situations into rural ones. This tells us that urban settings significantly benefit these bold traits, and that toads (at least) are able to switch between these different phenotypes no matter where they are introduced.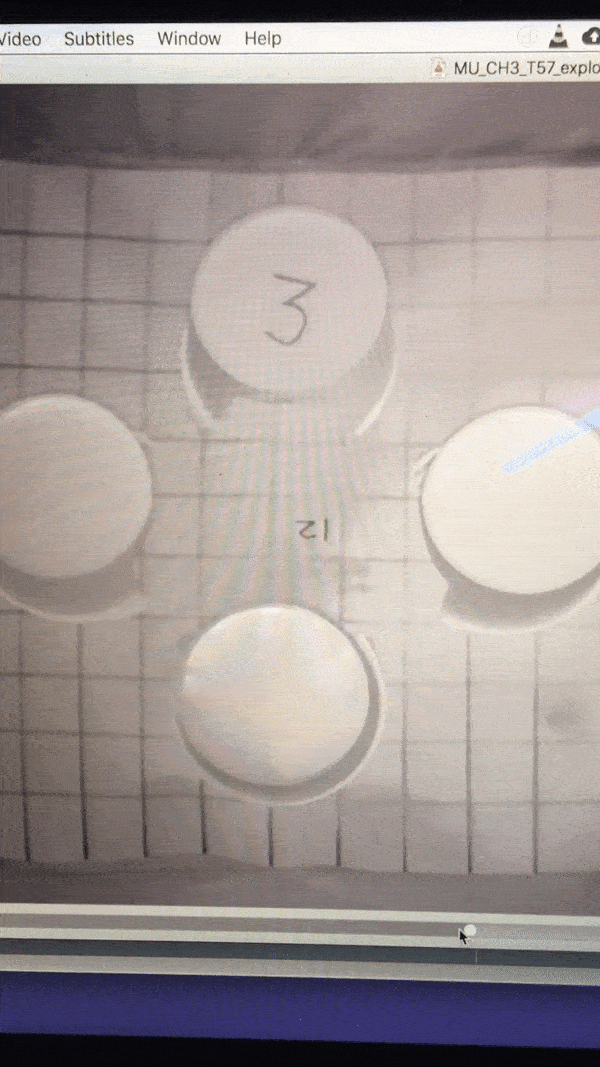 This finding shows us more of the flexibility of these toads as invaders. If they are moved from native or invasive ranges, they will adapt for both urban and rural lives. 
Read the article in full here:
Baxter-Gilbert, J., Riley, J.L. & Measey, J. Fortune favors the bold toad: urban-derived behavioral traits may provide advantages for invasive amphibian populations. Behav Ecol Sociobiol 75, 130 (2021).https://doi.org/10.1007/s00265-021-03061-w pdf
Also see the blog entry at the CIB here: https://blogs.sun.ac.za/cib/urban-toads-show-themselves-to-be-bolder-before-and-after-invasion/